News
ASX video gamer teams up with Atari as products shift to the cloud
While the video gaming industry has previously relied on a business model of one-off sales of individual titles, many new and traditional gaming companies are today selling their games as software as a service (SaaS) and using blockchain technology to enhance their games. A handful of ASX-listed gamers could be reaping the benefits.
One example is Animoca Brands, which recently announced a partnership with gaming pioneer Atari to make blockchain versions of its popular mobile games RollerCoaster Tycoon Touch and Goon Squad. Atari, established in 1972, is a forerunner in video games and game consoles.
Now, as new players join traditional players, Animoca Brands will produce and publish blockchain versions of the games globally. The partnership will also allow Atari to leverage the huge market for mobile video gaming.
Brian Nowak, US internet analyst for Morgan Stanley Research, says the gaming industry is in the early stages of transition, as it moves toward subscription-pricing models and streaming delivery, also known as cloud gaming, away from console gaming.
"The shift will come into two phases: subscription, followed by cloud gaming. Currently, subscription services represent only 3 per cent of the current console gaming market, but the growth outlook is significant," he says in recent research paper, Video Gaming's Epic Battle in the Cloud.

"Although the switch to subscription model is already under way, the transition to cloud gaming will happen longer term—and this shift will be more dramatic for the industry since the imperative for console hardware could disappear," says the paper.

Traditionally, gamers have had to buy a PC or a console to play video games. However, as cloud computing infrastructures improves, players can simply use a smart TV and controllers to play. The explosion of gaming on smartphones also provides ample opportunities for local companies.
Animoca Brands says its Crazy Defense Heroes for Android devices will be launched worldwide later this year on Google Play. Crazy Defense Heroes and its predecessor Crazy Kings achieved success on Apple's App Store, generating $2.8 millionn in revenue in the first three months since the launch of Crazy Defense Heroes in January 2018, the company says.
Gaming subscription market is growing
According to Morgan Stanley, console makers are best-positioned to scale subscription services because of their first-mover advantage but face the biggest risks from cloud gaming over the long term.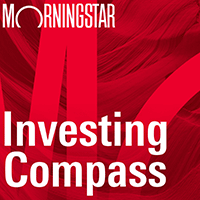 Listen to Morningstar Australia's Investing Compass podcast
Take a deep dive into investing concepts, with practical explanations to help you invest confidently.

Of the US$53 billion ($74.2 billion) spent in the global console market, US$19 billion goes to hardware, US$28 billion to software and in-game sales, and US$2 billion to subscription services. A substantive transition to subscription-based cloud gaming will likely to take five to 10 years, as the chart below shows.
Subscriptions services could be set to drive 97pc of of forward growth
(Global console game spending $m)
Source: IDC, Morgan Stanley Research
Difficult game for listed players
While local players Animoca Brands and iCandy are set to take advantage of this growing market, their performance since their IPOs has been difficult for investors.
iCandy's share price is well down on its 2016 IPO price of 20 cents a share is now trading at just 5 cents. The stock is down 47 per cent in the last year alone to 22 February.
Animoca Brands too is trading at just 9 cents after listing in 2015 at an IPO price of 20 cents. However, in the last year it's up 19 per cent, buoyed by the games deals it is signing and its development pipeline.
Marcus Ohm, partner at HLB Mann Judd, says "these types of listings do have the potential for volatility due to the nature of their development of an offering, which in of itself is likely to have a high degree of development risk attached."
Ohm notes that the average decrease in share price of software/services companies listing in 2018 was 12 per cent. "Whilst this might seem poor initially, it is comparable to the overall decrease of around 12 per cent in the ASX All Ordinaries in the second half of 2018 from its August peak and compares favourably to a decrease in the materials sector of 26 per cent. From that perspective, it wasn't an outlier. Overall, small caps listing in 2018 had an average decrease of 22 per cent from their listing price."
BAEP's investment director, Julian Beaumont, says more generally, investors, like SAAS-based business models, which some video gaming companies are adopting. Investors are attracted to their ease of scaling up globally and their potential for strong profitability.
"As they mature into profitability, they actually become capable of quite predictable earnings growth. Revenues tend to be of a recurring nature, and depending on the software, it tends to be retained by the user regardless. That makes them quite defensive," says Beaumont.
"That said, their stocks can trade on very lofty multiples, and this can mean they are sensitive, and in turn volatile, to earnings results and the like. This is particularly in the early stage of the corporate life, where their success as a business remains uncertain."