News
Bank on being yourself, says Bendigo's Baker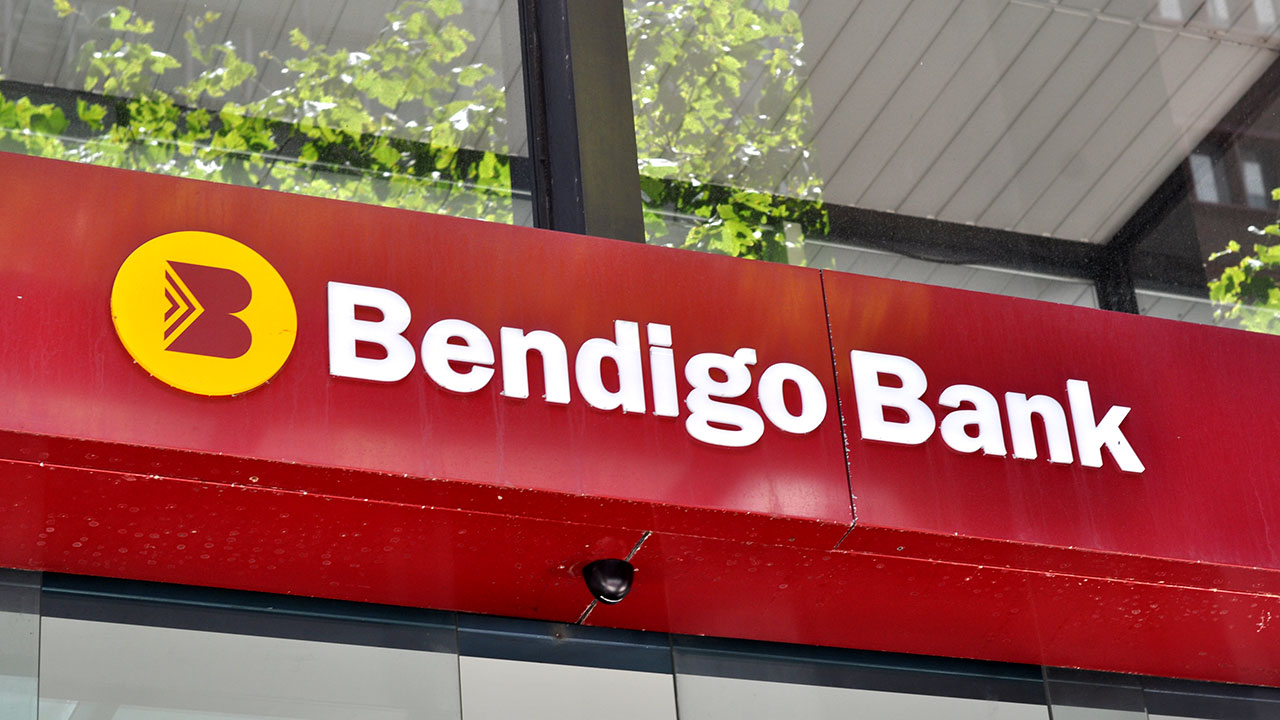 Be agile, be open-minded, be yourself but don't expect to have it all. That's just some of the wisdom Marnie Baker tries to instil in young women – and men for that matter – working with her at Bendigo and Adelaide Bank.
Baker – who, along with Macquarie Group's Shemara Wikramanayake is one of only two women chief executives in the 27 names in the ASX 200 financials sector – is reflecting on International Women's Day, a date she sees as useful.
"I actually think it's really relevant," Baker, a former accountant, mother of three adult sons and a 30-year veteran of Bendigo, tells Morningstar.
"I think it's really relevant for everyone not just for women. I think it gives everyone an opportunity just to pause and reflect on how far we've come. It also gives us an opportunity to unite and network and mobilise for a more meaningful and sustainable change because there is still work to be done."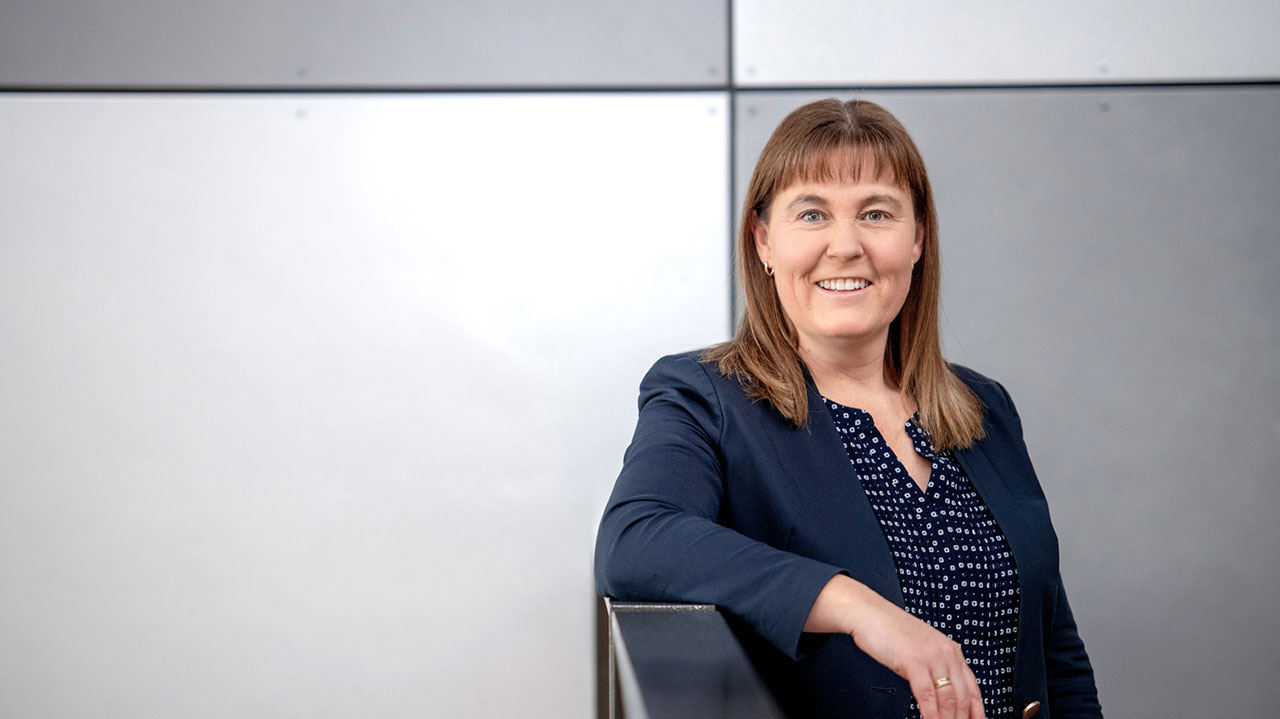 Bendigo and Adelaide Bank CEO Marnie Baker. 'Probably the thing that worried me through my 30-year career in financial services was just watching how women felt that they needed to change who they were'. Picture: Supplied
And the work that needs to be done, according to Chief Executive Women, an activist group, is to address the gender imbalance within corporate Australia.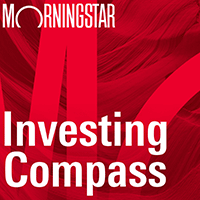 Listen to Morningstar Australia's Investing Compass podcast
Take a deep dive into investing concepts, with practical explanations to help you invest confidently.

Female graduates outnumber men at record levels in Australia yet start out earning 90 cents for every dollar their male counterparts earn, the CEW says. The pay gap widens over time, with an overall average pay differential of around 15.5 per cent.
Fewer women than men participate in the paid workforce – only 67.4 per cent for women, compared to 78.5 per cent for men – and part-time work is dominated by women, when only around 6.4 per cent of managerial roles are part-time.
Some women make it to positions of leadership and decision-making, but not many. Only 6 per cent of CEOs in the ASX200 are women.
"As long as it's 'normal' that women take 71.5 per cent of the parental leave, and that many more women than men take the option to work part-time once they become parents, it will be mostly men whose careers are fast-tracked towards senior roles," says CEW president Sue Morphet.
"Normalising parental leave and career flexibility is good for workplace productivity and good for society."
Baker, a member of CEW for the past year, says Bendigo and Adelaide Bank – Australia's fifth largest retail bank – is making progress in ensuring more women get the chance to advance.
"At Bendigo and Adelaide Bank, about 65 per cent of all our employees are female; 45 per cent of our managers are female; and almost 40 per cent of the bank's board and executive are female," she says.
Not that Baker resents the role men play – and have played – in her life and career.
She cites former Bendigo chairman Robert Johanson – who stepped down in May last year – as a key influence. "Robert's knowledge and passion around the role of banking in society was just inspirational. I learned so much from him," Baker says.
And Johanson's successor, Jacqueline Hey, hasn't done a bad job, either. "Every day Jacquie demonstrates that you can be a successful leader and be kind and thoughtful while also being incredibly impactful," says Baker. "She's new into the chair role but she's wonderful to watch. I have so much admiration for her."
But perhaps the key influence in Baker's life are her parents – dairy farmers from the tiny town of Cohuna in rural Victoria, population 2200.
From the outset, Baker was surrounded by "strong, resilient and very capable women". But it's a word from her father when she was named managing director of Bendigo in 2018 that continues to resonate.
"At the time, he said, 'I'm so proud of you but the thing that I'm most proud about is that you haven't changed who you are'. That actually meant a real lot to me."
And that is the key piece of advice Baker, who joined Bendigo in 1989, has for young people – particularly women – navigating the corporate ranks.
Be your "authentic self", adapt to the changing world and, the Golden Rule, treat people how you'd like to be treated.
"Probably the thing that worried me through my 30-year career in financial services was just watching how women felt that they needed to change who they were.
"And in some instances, they thought they had to exhibit the same characteristics of their male colleagues or leaders in order to succeed. And that really worried me because they weren't being their authentic selves. And I thought, 'how are you getting true diversity if you are looking to be the same?'"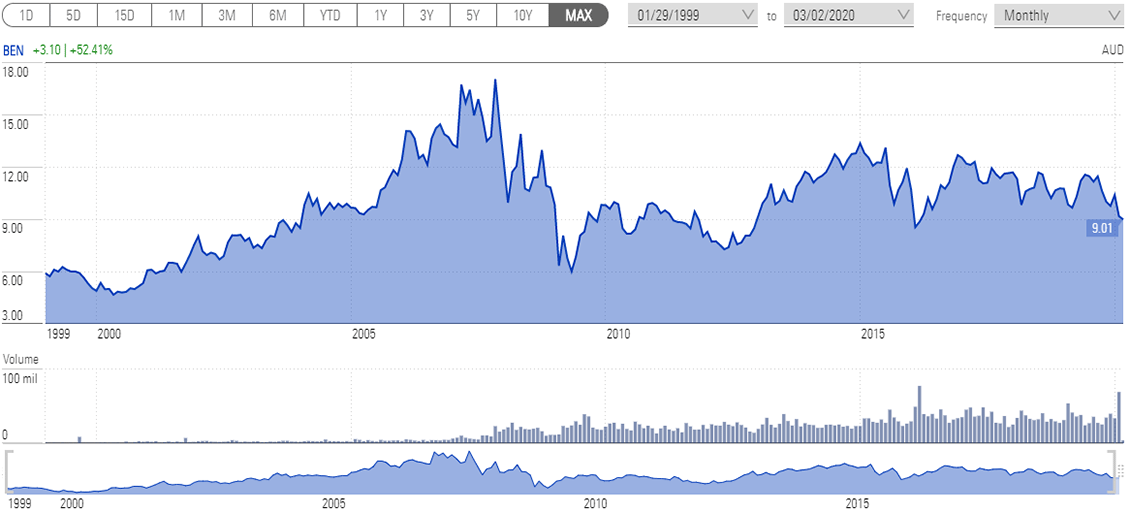 But while Baker is proud to never have missed her sons' school sporting events, she is nevertheless realistic about the demands of work and spends much time dispelling what she sees as the "myth" of the work-life balance.
"I think that myth has been perpetuated through time by people telling you that you actually can do that, and it's placed so much undue pressure on working families. To think that they're not quite good enough. The fact is, it is a myth and life is a trade-off."
So how do you play that conundrum?
"Be agile and open-minded to change because the world is changing quite quickly and you need to be able to change with your customers' preferences, the environmental factors. Whatever it may be, our job is to respond positively to change."
BY THE NUMBERS
Price: $8.89 | Fair value: $10
Approximately 65 per cent of all employees are women
45 per cent of managers are women
Almost 40 per cent of the bank's board and executive are women
Stewardship: Standard
Internal appointment Marnie Baker was promoted to managing director effective July 2, 2018, replacing long-serving managing director Mike Hirst who retired effective the same date. Baker joined the bank in 1989 and has considerable experience in leadership roles across most of the group, including treasury, capital markets, technology and payments systems, digital strategy, retail banking, and funds management.
Disappointingly, the bank has not been able to meaningfully lift ROE and continues to lag the major banks. Over the longer term, we expect Bendigo Bank to continue delivering solid operating results, but we do not expect returns to exceed our 9 per cent cost of equity. (Nathan Zaia)