News
Brambles' long-term outlook stacks up despite covid hit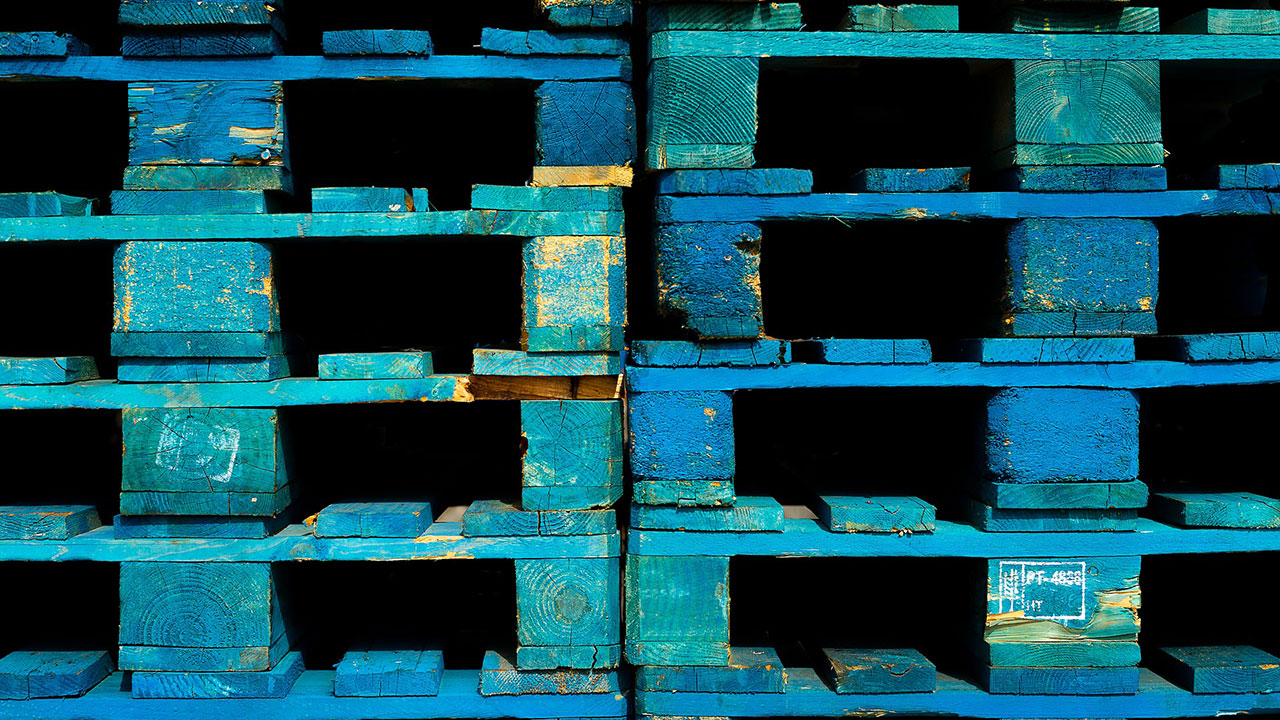 Wide-moat pallet maker Brambles suffered mild symptoms from coronavirus-induced shutdowns, but the company's long-term growth story is on track, says Morningstar.
Morningstar analyst Grant Slade has left his long-term expectations unchanged as well as his fair value estimate of $12, which is roughly in line with Friday's share price of $11.
Growth in fiscal 2020 tracked below Slade's long-term, mid-single-digit sales growth forecast for Brambles' global business and he expects the near-term will be difficult because of diminished activity and consumer confidence.
"The top line grew 3 per cent, excluding lost revenue from the IFCO crate business that was divested during the period, largely tracking our full-year expectations," Slade says.
"Nonetheless, growth in fiscal 2020 did track below our long-term, mid-single-digit sales growth forecast for Brambles' global business. We expect the global consumer will weaken further from coronavirus fallout in the near term.
"However, we expect a swift, strong rebound in fiscal 2023 as the global economy recovers. Therefore, our long-term expectations for solid earnings growth are largely unchanged, with an average EBIT growth rate of 9 per cent for the five years to fiscal 2025 forecast."
Brambles (BXB) - 1YR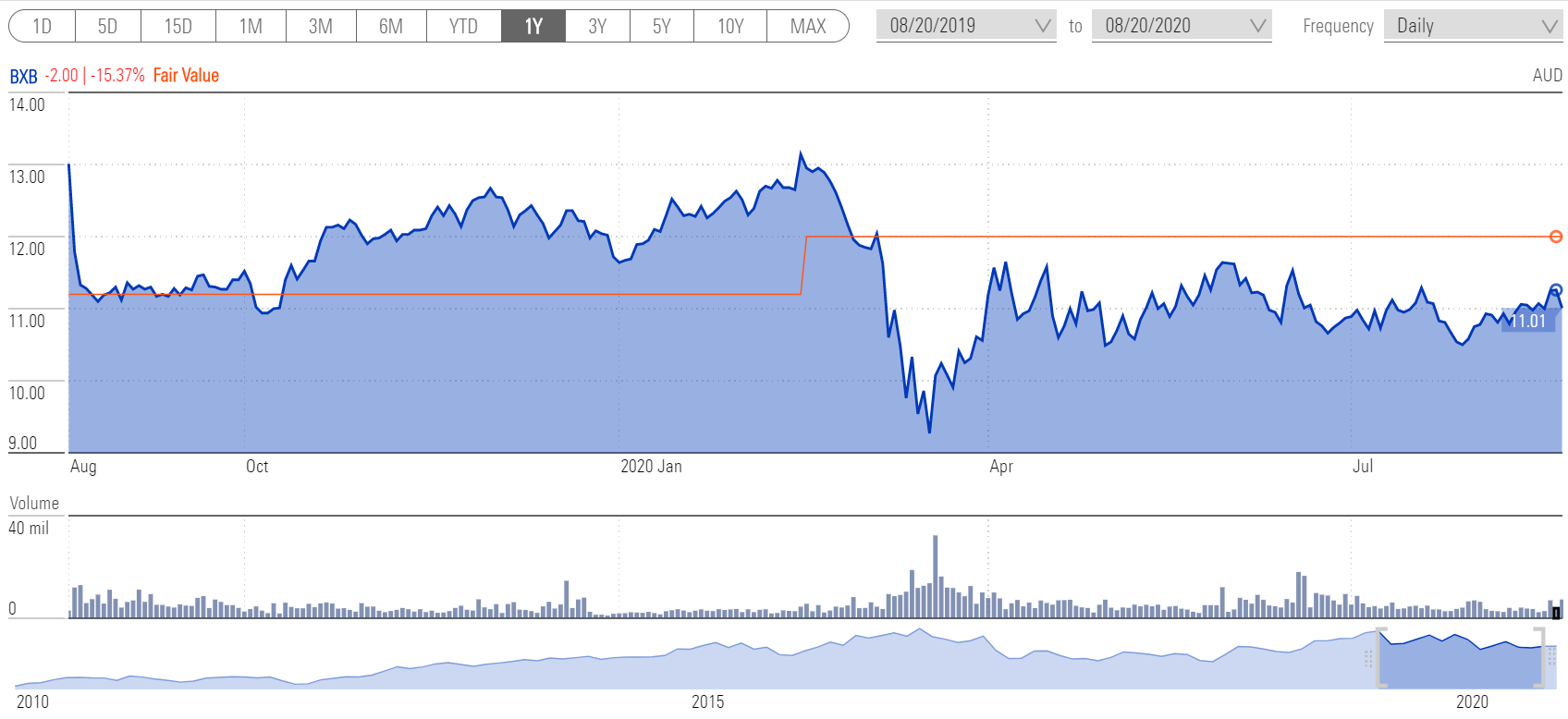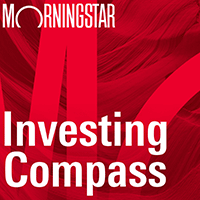 Listen to Morningstar Australia's Investing Compass podcast
Take a deep dive into investing concepts, with practical explanations to help you invest confidently.

Source: Morningstar Premium
Brambles (ASX: BXB) is the largest pallet pooling operator globally, operating in 60 countries throughout the Americas, Europe and Asia-Pacific under its CHEP brand. It has refocused on its core pallet pooling business, after divesting its global returnable crate pooling business in June last year.
Its wide-moat rating implies a 20-year competitive advantage. Slade says this reflects its competitive clout across the CHEP business, as well as its position as the global market leader in pallet pooling.
Brambles posted group revenue of US$4.73 billion ($6.52 billion) in fiscal 2020—6 per cent higher than last year in constant currency terms.
Net profit after tax from continuing operations grew by 5 per cent to US$477.2 million.
Brambles declared a final dividend of 9 US cents per share, bringing total dividends for FY20 to 18 US cents per share.
Slade's growth forecasts are driven by continued expansion in emerging markets and efficiency initiatives across the global pallet pooling network.
"Expansion of this product into new regions will help maintain this growth rate. Revenue growth in the core geographic regions will likely remain modest, driven by a consumption of economic growth and gradual conversion of users away from white wood."
"White wood" refers to non-rental pallets. White wood pallets are made by a large number of small players that tend to operate on a regional basis.
Slade expects average EBIT margin of about 16 per cent in fiscal 2021, improving toward 21 per cent at midcycle as automation initiatives in CHEP Americas improve segment profitability.
Read Slade's full report on Brambles here.
This article is part of Morningstar's Reporting Season 2020 coverage. The calendar will be updated daily to connect you with our equity analysts' take on the financial results.