News
Carsales, Crown enter Morningstar global best ideas list

Carsales.com and Crown Resorts are the latest Australian stocks to forge a place in Morningstar's global equity best ideas list.
Stock market darling and infant formula juggernaut a2milk (ASX: A2M), however, is no longer on the list. It has become a victim of its own success, particularly in China, and its outperformance means it is no longer trading at a meaningful discount.
Since its entry to the last in October, its share price has risen 18 per cent compared to a 5 per cent fall in the ASX.
G8 Education (ASX: GEM) has also been removed from the list following a rally in its share price.
Carsales.com (ASX: CAR) is trading at $12.55—a 16 per cent discount to the fair value estimate of $14.50 set by Morningstar analyst Gareth James.
Carsales is rated as a narrow-moat defensive stock and offers a grossed up dividend yield of 6 per cent.
The stock did reach $14.47 in late August last year but has since been hurt by several factors including a fall in tech stock investor sentiment, tighter lending standards following the royal commission and the negative wealth effect tied to the downturn in Australian property prices.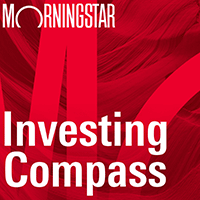 Listen to Morningstar Australia's Investing Compass podcast
Take a deep dive into investing concepts, with practical explanations to help you invest confidently.

But James says things will rev up. He expects Carsales' narrow economic moat and associated network effect to protect its market share and profit margins from short-term challenges.
The company owns the dominant automotive trading platform in Australia and continues to strengthen its competitive position and customer switching costs by developing associated services.
"Despite competitive threats from platforms such as Facebook and Gumtree, Carsales has consistently maintained its leading market position, and we forecast this to continue," James says.
"The strong competitive position and capital-light business model results in strong cash flows, very low financial leverage, and regular, fully franked dividends."
Crown holds all the aces
Crown Resorts (ASX: CWN) is tipped for a prosperous future largely because of the premium offerings of the six-star casino it is building at Sydney's newest waterfront precinct, Barangaroo.
The stock is trading at $12.14, a 20 per cent discount to the $15 fair value estimate of Morningstar analyst Dan Ragonese.
Despite a sell-off in recent months linked to a softening in consumer demand and market uncertainty about the near-term outlook for the VIP sector, Ragonese is upbeat about the longer-term outlook.
Crown's six-star casino in Barangaroo is scheduled to open in 2021
Crown is rated as a narrow-moat stock and is expected to snatch VIP customers from its rival, Star Entertainment and its flagship gaming venue, the Star casino, in the Sydney waterfront suburb of Pyrmont.
Another factor tipped to secure double-digit growth for the foreseeable future is the influx of Chinese tourists to Australia's two major cities: Melbourne, where Crown operates its flagship property, and Sydney, where it is due to open its latest premium property in Barangaroo in 2021.
"We believe the market is underestimating the value of the pending Sydney casino," says Ragonese. "With a superior location and high-end focus, we believe Crown is likely to steal a meaningful portion of Star Sydney's VIP and premium table revenue while at the same time expanding the market."
Another ace in Crown's deck is its sparkling balance sheet, says Ragonese.
"The balance sheet is in good shape and very conservative. They're in a net cash position. Crown is exclusively focused on getting Sydney built on time and under budget."
Dutch insurer NN 'mispriced'
Another entrant to the global best ideas list is NN Group - a Benelux-covering, Netherlands-based life insurer, born out of ING Bank and its breakup following the receipt of state aid.
Shares of no-moat Nationale-Nederlanden are trading at 37.38 euros—a 30 per cent discount to the fair value estimate of 48 euros set by Morningstar analyst Henry Heathfield.
There are two key reasons for Heathfield's bullish outlook: first is the turnaround story in property and casualty insurance, with rate increases in a firming economy.
Second, disability and accident margins are recovering as Dutch bankruptcies decline.
"With a new chief investment officer in place who has a reputation in balanced fund asset management, as well as forward-looking structural tailwinds that will work against the Netherlands life insurance industry headwinds, we think the business has a lot of opportunity to surprise to the upside," says Heathfield.
G8 Education removed after share price rally
Another Australian removal from the global equity best ideas list is no-moat-rated G8 Education. The company's share price has rallied 62 per cent since last November, and 38 per cent increase since Morningstar added the stock in January last year.
The share price improvement was triggered by initial evidence that the oversupply of childcare centres is finally starting to abate in combination with an increase in demand.
Despite the share price increase, Morningstar insists the current price of $3.10 offers value relative to its $3.50 fair value estimate.
Australian stocks on Morningstar's Global Equity Best Ideas List