News
Carsales outlook undented by lender writedown

Carsales.com has booked an 82 per cent fall in net profit after tax for first-half 2019, chiefly because of an anticipated $48 million impairment of its stake in Stratton Finance.
Carsales.com posted a net profit of $11.1 million for the six months to December 31, down from $60.58 million a year ago following the poor performance of Stratton, of which Carsales.com owns 50.1 per cent.
This writedown was announced in mid-December, so is not a shock, says Morningstar equity analyst Gareth James.
"That business has been struggling, so they've written down its book value. But it doesn't affect cashflows; it's just merely a reflection of their expectation for future profits from that business … it's not a cash impact," James says.
"Stratton is part of Carsales' finance and related services division, which accounts for 2 per cent of the group's net profit, so it's largely immaterial [to group revenue]."
Carsales.com was recently added to Morningstar's Global Equity Best Ideas List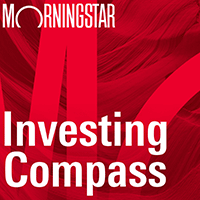 Listen to Morningstar Australia's Investing Compass podcast
Take a deep dive into investing concepts, with practical explanations to help you invest confidently.

Even so, James believes this division will improve over the longer term, with a steady number of buyers in the pipeline. Carsales.com was recently added to Morningstar's Global Equity Best Ideas List. It has a fair value estimate of $14.50 – a 24 per cent discount to its $11.70 share price.
Declining rates of borrowing in Australia have been driven by tighter bank lending standards in the wake of the Hayne royal commission, and declining household consumption linked to falling house prices in Sydney and Melbourne.
Display advertising on the Carsales.com website is another area of weakness in the 1H result.
"This has been challenging in a tougher market for finance, insurance and new car sales in Australia," chief executive Cameron McIntyre said on Wednesday.
"(But) our inspection and tyre sales businesses continue to be key components in our adjacent market growth strategy, enabling us to service consumers across more of the auto ownership cycle."
Morningstar's James agrees with this, and also points to the strong upside in offshore markets.
"Even though you've got the short-term negatives in the Australian business, the international business is the really interesting aspect – that's going well and could be huge."
"From a competitive position, which is what really counts, is it still the No 1 car website in Australia? The answer to that is absolutely yes," he says. "No one else comes close to them, and they're only getting better."
Talking the torque globally
In addition, Carsales.com has the dominant automotive sales website in South Korea, and also in South American nations of Chile, Mexico, Argentina and Brazil.
Internationally, Carsales.com recorded EBITDA growth of 83 per cent, reflecting growth in its three larges businesses in Korea, Brazil and Chile.
"These are growing really well, admittedly off a small base, but they've got a lot of potential," James says.
James shrugs off the decline in Carsales.com share price following the result, down almost 4 per cent since the market open and having fallen as much as 9 per cent during the day.
"The result isn't entirely surprising, nor is the share price being down … I think it's an overreaction to short-term things," he says.
Carsales.com will pay an interim dividend of 20.5 cents, fully franked, unchanged from the prior corresponding period.
Carsales.com slides on Stratton writedown
First-half net profit down 82pc to $11.1m
Revenue up 17.2pc to $235m
Interim dividend of 20.5 cents, fully franked, unchanged from a year ago