News
Cheaper iPhone, streaming service fail to lift Apple fair value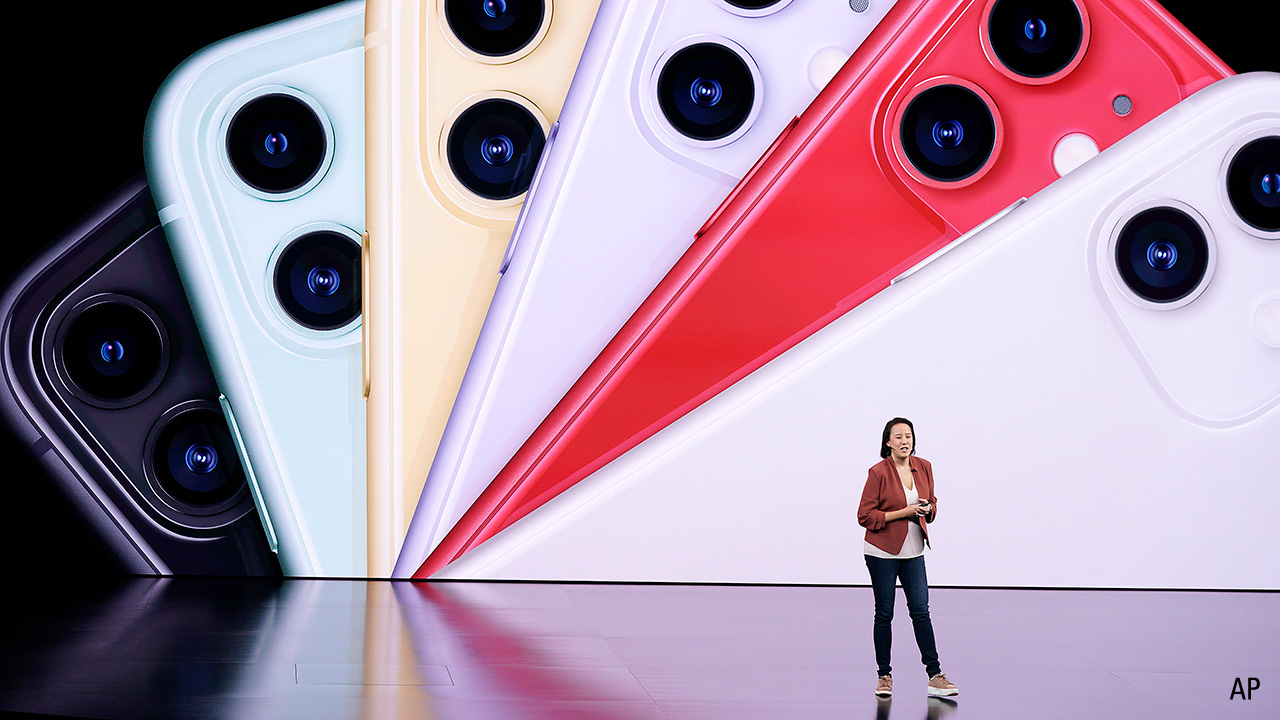 Apple remains overvalued, says Morningstar, despite the smartphone maker's latest efforts to boost sales, which include a more powerful camera in its new, cheaper iPhone and the unveiling of a TV-streaming service.
Morningstar analyst Abhinav Davuluri has maintained his fair value estimate of US$200, arguing that the improvements in the iPhone 11 series are "relatively marginal" and that the release in November of Apple TV Plus is unlikely to trouble established streaming players Disney and Netflix.
At its current price of $223.59, Apple is trading at a 12 per cent premium to Davuluri's fair value estimate.
"We consider the improvements in the iPhone 11 series to be relatively marginal and we suspect many users will opt to wait for a 5G-compatible iPhone in 2020," Davuluri said in a research note following Apple's latest product launch on Tuesday.
"Thus, we are not forecasting a rebound in iPhone unit sales this year (particularly in China where we believe 5G will be a bigger factor with many Android devices already including 5G modems)."
iPhone shipments are down 25 per cent so far this year, according to the research firm IDC, putting more pressure on Apple to generate revenue from services such as music and video streaming, games and its App Store.
Revenue from services rose 14 per cent to nearly US$23 billion ($34 billion) during the first half of this year.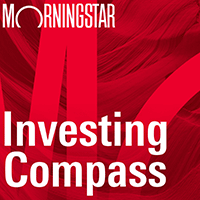 Listen to Morningstar Australia's Investing Compass podcast
Take a deep dive into investing concepts, with practical explanations to help you invest confidently.

Apple is cutting the price of the iPhone 11 to US$700 ($1020) from US$750 ($1093), the price of last year's XR.
The lower prices reverse a trend in which premium phones get more expensive as people upgrade them less often.
Same design, better camera
Apple has launched three new iPhone models: the iPhone 11, iPhone 11 Pro, and iPhone 11 Pro Max, with the latter two devices featuring an OLED display and the former an LCD screen.
The company's new phone models resemble last year's iPhone XR, XS and XS Max and have the same design, with more display space, less bezel and no home button.
The biggest difference is the iPhone's camera, with "portrait mode" now also working with pets as well as humans, but with little change, many customers who bought models in the past two years may hold off upgrading this year, analyst Patrick Moorhead of Moor Insights said.
This year, Apple added an extra camera lens to each model.
The two pricier models already have a telephoto lens for better zoom. Now, they will sport a wide-angle lens to capture more of a scene than regular shots.
Unlike some other devices coming out this year, the new iPhones won't support 5G networks, with those models not ready until 2020.
"The emphasis on camera features is consistent with other Android-based smartphone vendors that have been also adding additional cameras and claiming superiority to Apple devices in the picture quality department," said Davuluri.
'Shallow' content library a poor rival to big players
Apple's other big announcement is the launch in November of a new TV streaming service called Apple TV Plus. Apple is offering a free year of Apple TV Plus with new device purchases.
The service will launch in 100 countries with nine original shows and films, with more expected each month.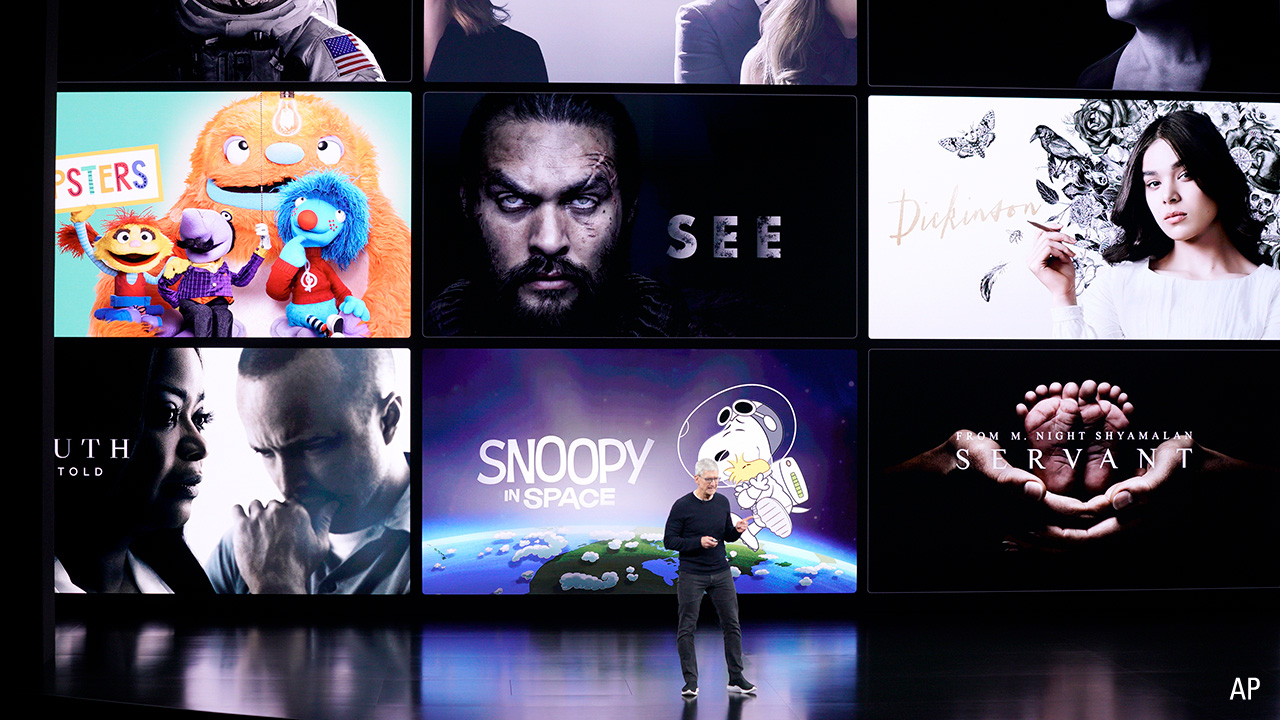 Apple chief executive Tim Cook unveils the company's new streaming service Apple TV Plus
Like Netflix and similar services from Amazon and Hulu, Apple has been lavishing billions of dollars for original programs featuring stars such as Oprah Winfrey, Jennifer Aniston and Reese Witherspoon.
A family subscription will cost US$4.99 ($10.17) a month, which Davuluri notes undercuts both Netflix's current offering (starting at $12.99) and Disney's upcoming platform (starting at $6.99).
However, he fears Apple's "shallower" content library will hinder it in its battle against Netflix and Disney.
"We don't think Apple will be anything more than an also-ran in the current streaming wars between giants such as Netflix, Disney, and others, at least for the foreseeable future," he said.
Bright spot: the Apple Watch
Davuluri is, however, more upbeat on another Apple product: the next generation of the internet-connected Apple Watch (Series 5).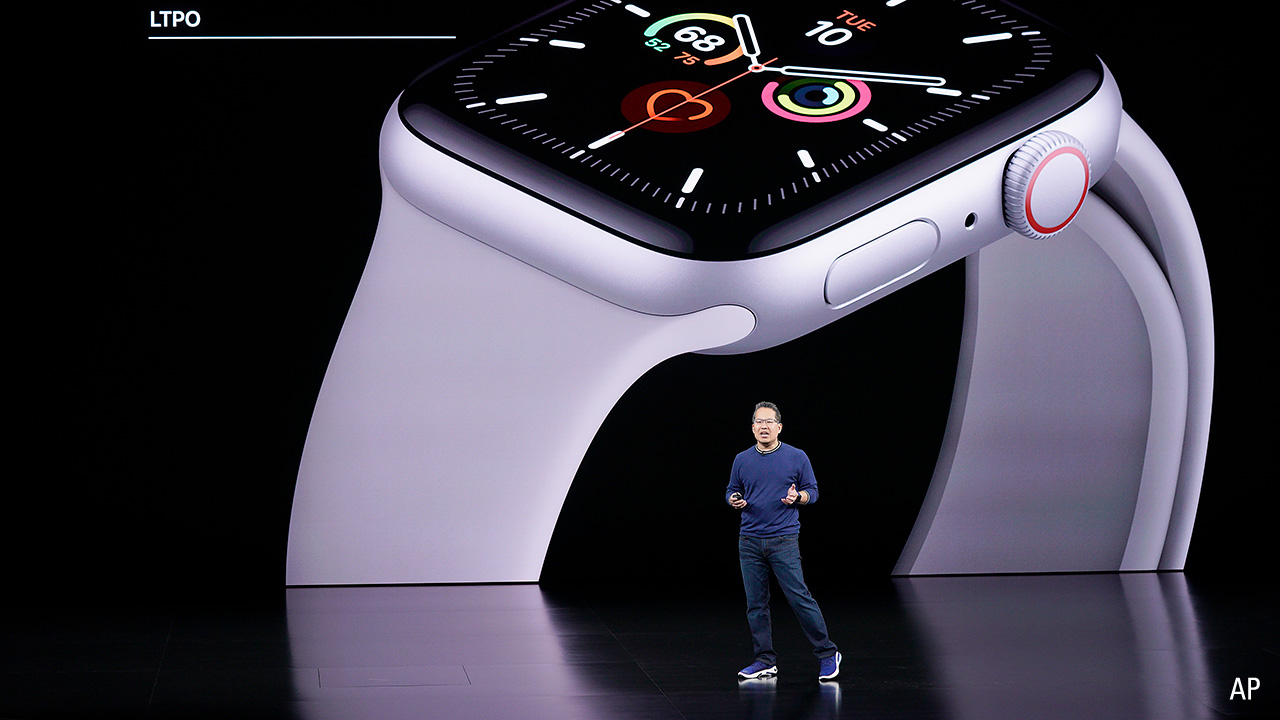 The latest Apple Watch (Series 5) features an 18-hour battery
At the same price as its predecessor, the latest Apple Watch features an 18-hour battery life and a built-in compass.
"We continue to view the wearables subset of Apple's product portfolio favourably," said Davuluri, "as the Apple Watch and AirPods have both exceeded our expectation and help maintain stickiness for the iPhone installed base."
Apple also gave a preview of upcoming Watch features associated with three new research studies on hearing health, menstrual cycle tracking, and heart and movement.