News
China's consumer drives economic transformation

China's economy is undergoing a profound transformation. Traditionally, Chinese economic growth has come from agriculture, manufacturing, property and finance. Now, technology, healthcare, consumer discretionary and consumer staples sectors are accounting for greater economic and corporate activity.
The earnings and profits of companies operating in these sectors, known as China's "new economy", are rapidly expanding too, driven higher by the Chinese economic revolution. The nation is now the world's second largest economy, after the US. China has been the largest single contributor to world growth since the global financial crisis of 2008.
While the US has about 330 million potential consumers, China has four times that many at almost 1.4 billion. The Middle Kingdom's consumer-oriented sectors are gradually replacing heavy industry and low cost manufacturing as the country's economic engines. As demographics shift, the Chinese consumer could be the economic defence in any ongoing trade dispute.
Moreover, Chinese President Xi Jinping has recently pledged to further open access to China's economy, in a rebuke to US President Donald Trump's administration, which has heightened the trade tensions.
Focus on technology
The Chinese government's "Made in China" program has propelled these new economy sectors ahead of "old" economy sectors, which include agriculture and heavy manufacturing.
The Made in China 2025 (MIC 2025) initiative is a ten-year plan announced by China's government in 2015. The goal of the plan is to provide a comprehensive national policy for the upgrading of Chinese industry into a global leadership role in advanced manufacturing. This plan has nurtured the development of China's technology sector.
The MIC 2025's primary focus is on "smart manufacturing" and connecting all elements of the country's new industrial base to the internet. As such, much of the underlying architecture of this new manufacturing drive will be built on advanced technologies such as artificial in-telligence, fifth-generation internet networks, cloud computing and robotics, according to the paper.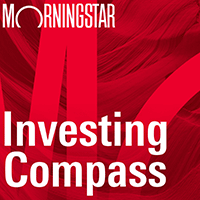 Listen to Morningstar Australia's Investing Compass podcast
Take a deep dive into investing concepts, with practical explanations to help you invest confidently.

An important aspect of MIC 2025 is the plan's focus on what it calls "indigenous innovation," which aims to promote Chinese technology, intellectual property and brands. The MIC 2025 plan is therefore very much about promoting the development and growth of new economy sectors. No matter how tense the trade war between China and the US becomes, we expect this focus on technology and the sector's growth will continue.
E-commerce balloons
Aside from government initiatives, one of the most revolutionary changes in China has been the astounding growth of e-commerce. China is now the world's largest e-commerce market, accounting for more than 40 per cent of the value of worldwide e-commerce transactions, up from less than 1 per cent about a decade ago.
Online channels today account for about 16.6 per cent of total retail sales, second only to the UK at 18 per cent, according to data from marketing research firm Invesp. In contrast, online shopping currently accounts for about 9 per cent of total retail sales in the US and just 6.7 per cent in Japan, which once led the Asian technological revolution.
Source: Invesprco
Over the next five years, private online consumption is expected to surge at a compound annual growth rate of 20 per cent, compared with 6 per cent annual growth in offline retail sales, according to Boston Consulting Group.
Moreover, when the Chinese go shopping, they conduct 11 times more mobile payments than their US counterparts, who are hesitant to abandon their plastic cards. Penetration among China's internet users for mobile payments has grown rapidly from just 25 per cent in 2013 to 68 per cent in 2016. As mobile shopping becomes more prominent, Chinese are likely to be consuming even more. Combined with greater incomes, the ease with which Chinese can buy goods and services is gaining momentum.
Investment opportunities grow
As the technology, healthcare, consumer discretionary and consumer staples sectors grow in importance, companies in those sectors will have the potential to reap greater earnings and profits too. As a result, this is an important market for investors.
Many "new economy" companies are listed on mainland China's two main stock exchanges. Combined, the Shanghai and Shenzhen exchanges form the second largest share market in the world after the US. China mainland stocks, or A-shares, are listed on these exchanges and are undervalued by historical standards against other global indices.