News
Chinese biotech: Buy the dip?
The Chinese leadership has a list of goals to achieve as part of its development master plan and the biotech sector is in its sights. It wants to create 'truly innovative' drug developers, make public health resources accessible and affordable, and protect proprietary research data.
With the Chinese government turning to biotech, Morningstar looks at two names that could benefit.
Beijing eyes biotech sector
In guidelines released by the Center for Drug Evaluation, China's drug regulator, biotech companies were asked to stick to a "clinical value-oriented approach" for future clinical trials.
Jay Lee, equity analyst at Morningstar, reads the document as the regulator's way of calling for better use of national resources—moving from heavy investment in "me-too" projects to original research and development of oncology drugs. The former are follow-on products that relate to already known drugs. A majority of the prospective launches by Chinese biotech firms belong to this bucket.
Lee, who covers the Chinese biotech sector at Morningstar, believes that the policy tone echoes the broader push for "common prosperity"—a term most recently used in a speech by President Xi Jinping's calling for more action to look after those in need.
Drug research and development relies on national resources, ranging from beneficial tax breaks and access to the hospital network for drug distribution. The authorities now want more social value for the resources granted to privately-owned drug researchers.
Earlier this month, the country's ruling party also said it plans to actively work on law enforcement in medical services in order to respond to people's growing need for a better life.
WuXi Biologics offers diversified exposure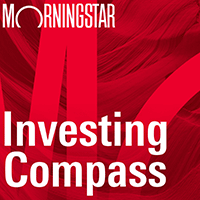 Listen to Morningstar Australia's Investing Compass podcast
Take a deep dive into investing concepts, with practical explanations to help you invest confidently.

Several biotech names fell after the draft guidelines were published. After rising over 200% in 2020, WuXi Biologics fell 30% in less than two months from its 28 June peak of US$145.6.
The firm is a contract development and manufacturing company (CDMOs). It partners with pharmaceutical companies manufactures drugs at a lower cost. Investors were concerned that the tighter rules will cap the profitability of WuXi Biologics and other CDMOs.
"WuXi's current projects are filled with developing less innovative biosimilar drugs for clients. At the moment, the timing for their clients to drop biosimilar drugs and move onto innovative projects still depends on the clarity of rules and individual company's pipeline," said Lee.
"For now, there lacks the details and concrete plans that would suspend the tax break offered to the likes of WuXi or pull resources out of their existing projects."
Shares in WuXi Biologics held up fairly well against other Chinese biotech names. The stock is up 13% year-to-date despite the July correction, far better than biotech names like Innovent Biologics and Shanghai Junshi Biosciences.
Instead of a capital exodus from the entire space, Lee sees investors moving into WuXi from beaten-up names like Innovent and Junshi.
"Investors continue to view WuXi as a diversified way to enjoy exposure to China's biotech industry, without being exposed to the volatility of individual biotech stocks, which arises from the binary outcomes of clinical trials, drug approvals, and coverage decisions," Lee says.
Beyond WuXi
Other diversified options include US-listed I-Mab Biopharma, one of Lee's high conviction names.
I-Mab's pipeline is more innovative than most Chinese biotech companies covered, he says.
"Its in-house assets have demonstrated clearer signs of differentiation in design and early clinical trial results. Additionally, its in-licensing strategy for the China market has generally focused on smaller, uncrowded spaces rather than huge crowded markets."
According to Lee, I-Mab has a reputation for forward-looking and cutting-edge partnerships and projects. It's portfolio of drugs includes differentiated candidates with global potential, including cancer cell inhibitors.
The stock is trading at a 50% discount to its US$95 fair value estimate.