News
Dexus, Shopping Centres Australasia up despite rental woes

Major listed property players Dexus and Shopping Centres Australasia have posted positive first-half earnings results, despite challenges for their office and retail rental segments.
Morningstar equity analyst Tony Sherlock has increased by 5 per cent his fair value estimate for Dexus – to $10.30 a share from $9.80 – citing the strong outlook for Sydney rents and Dexus's funds management operations.
Dexus (ASX: DXS) is Australia's largest office landlord, owning a large portfolio of high-grade office buildings, many within prime central business district locations.
These comprise about 85 per cent of its balance sheet assets and underpin its reported 3.6 per cent jump in funds from operations for the first half of fiscal 2019.
The company's share price of $12.09 at market open today puts it about 17 per cent above Morningstar's fair value. Sherlock believes the market is overly optimistic about effective office rents, instead believing rental price increases will reduce between 2022 and 2025.
"We anticipate scheduled additions will significantly exceed organic demand, weighing on occupancy and hence market rents," he says.
"We also expect a normalisation of interest rates, while the market appears to be pricing in lower for longer."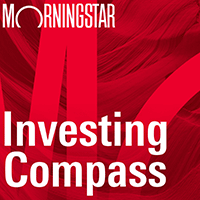 Listen to Morningstar Australia's Investing Compass podcast
Take a deep dive into investing concepts, with practical explanations to help you invest confidently.

Growth in Sydney office rents far exceeded expectations during the first half of fiscal 2018, as low vacancy rates strongly favoured the position of landlords in lease negotiations. Effective rental rates for new leases in Sydney increased 18 per cent during this period.
While this is expected to slow, Sherlock anticipates Sydney office rents will still increase by about 10 per cent between now and 2021.
A major positive in the latest result is the ongoing growth in Dexus's funds management division. Funds under management of $15 billion as at December 2018 is up from $5.6 billion in 2012.
Sherlock attributes much of this growth to rising property values, along with internal developments and acquisitions.
The industrial sub-sector shows the strongest long-term tenant demand, Sherlock says, but he expects growth here will moderate because of heightened competition for assets among Dexus and its competitors Stockland, Mirvac, Goodman, Charter Hall and GPT Group.
Dexus's pipeline of $5.2 billion of development projects in the six months to December increased from $4.2 billion. "But we caution against getting too excited … as many of the projects are uncommitted or very long-dated," Sherlock says.
Supermarkets face online competition challenges and weak consumer conditions
SCA delivers despite falling household income
Shopping Centres Australasia (ASX: SCP), which owns a portfolio of 85 shopping centres, reported $60.6 million in funds from operations for the first half of fiscal 2018, up 17.5 per cent year-on-year.
The solid result comes despite challenges for the retail sector, including supermarkets, who face increasing online competition and weakening consumer conditions. Woolworths businesses comprise around two-thirds of SCA's rental income.
Sherlock has maintained his fair value estimate at $2.30 a share following the result but notes the FFO earnings figure puts management firmly on track to beat its guidance for the full year.
"We remain supportive of the business strategy to focus on convenience-based smaller malls, typically those with a major supermarket and 10 to 15 specialty retailers," he says.
Many of SCA's assets are in regional areas, and Sherlock believes they are "well insulated" from online grocery retailers. "We suspect [online grocery stores] will find it uneconomic to offer same-day delivery to regional areas of Australia in the foreseeable future," Sherlock says.
The primary long-term challenge for SCA Property's earnings is the declining rates of household disposable income, which Sherlock expect to persist.
In turn, he doesn't expect any rebound in sales to benefit Australian retailers and anticipates rental growth will slow to between 2 and 3 per cent annually.
"Our major takeout from the result is not to expect a rebound in rents as there appears to be little rental tension to speak of," he says.
Specialty vacancy rates for existing shopping centres remained stable at about 4.7 per cent during 2018, and Sherlock doesn't expect any downward pressure on vacancies to drive rental prices considerably higher.
The company was trading at $2.50 at time of publication, a slight premium to Morningstar's $2.30 FVE.