News
$2bn buyout for Navitas tipped to get green light
Morningstar expects the $2.09 billion buyout offer for adult education provider Navitas (ASX: NVT) to proceed, lifting its fair value estimate by 5 per cent in response.
The revised offer – from a consortium that includes founder and former CEO Rod Jones, private equity firm BGH Capital and Australian Super – equates to $5.82 a share, almost 5 per cent higher than the previous offer the Navitas board rebuffed last November, and a 19 per cent premium to its last closing price of $5.53.
Morningstar equity analyst Gareth James expects the acquisition to proceed, though the deal remains subject to shareholder approval.
"Considering around 50 per cent of shareholders reportedly wanted due diligence to proceed last November, that around 90 per cent of the shares are held by just 20 entities, and that the share price has fallen as low as $4.67 since the original offer was rejected, we're not surprised the revised offer has been recommended," James says.
The offer is also 14 per cent above the previous standalone fair value of $5.10 a share, as set by James.
Morningstar expects shareholders will approve the $2bn buyout offer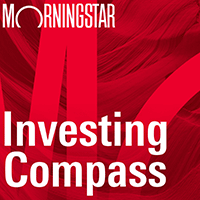 Listen to Morningstar Australia's Investing Compass podcast
Take a deep dive into investing concepts, with practical explanations to help you invest confidently.

The Perth-based firm, which provides pre-university and university pathways programs, said its directors plan to unanimously recommend the improved offer, subject to the parties signing a binding scheme implementation deed on the same terms as the revised bid.
Navitas has granted exclusive due diligence to the consortium till 18 February, which adds to James' view that it is "highly unlikely" any other company will present a more appealing counter-offer.
Nor does he foresee a lowered offer price from the consortium once the offer is made final – as happened in private equity firm KKR's recent offer for accounting technology firm MYOB.
"I don't think they'll find anything during their due diligence that they don't already know," James says, pointing to the prominent role company founder Jones plays within the consortium.
"KKR's offer for MYOB was also impacted by a general deterioration in technology stock sentiment and valuations which we don't expect to happen in the relatively stable higher education sector," James says.
He expects Rod Jones knows the company sufficiently well to avoid the emergence of unknown problems via due-diligence, and also points out Jones's son still leads one of Navitas' three divisions.
The education provider spurned the earlier offer, saying that it undervalued the company and was exploring other takeover options.
"We're not concerned the revised offer is all cash, in contrast to the original offer which had both an all-cash and cash and scrip options, as it still provides an attractive and guaranteed exit price for existing shareholders," James says.
"Although a timetable is yet to be provided, we expect a vote on the scheme of arrangement around mid-2019."
Morningstar will provide a formal recommendation on the offer following the release of the scheme booklet, which James expect will be released around April or May.
Operating in Australia, North America and Britain, Navitas posted its first annual loss in August 2018, and has been seen by analysts as vulnerable to shifting political tides as an immigration crackdown in the US weighs on enrolments.