News
E-Commerce challenger Kogan added to Morningstar stock research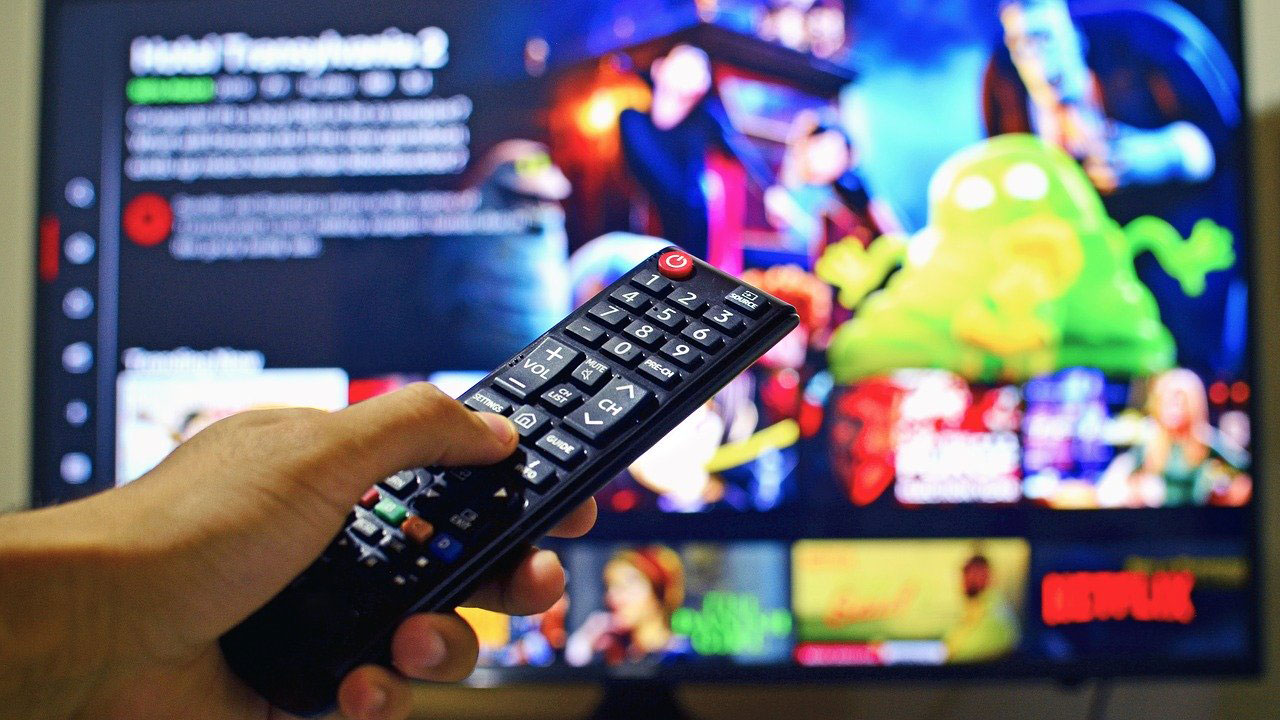 The company's share price has surged 170 per cent since mid-March, but growth will moderate as pandemic measures are relaxed and online competition continues, says Morningstar's Johannes Faul.
Born in a suburban Melbourne garage in 2006 , online retailer Kogan has grown into a billion-dollar business in less than 15 years. The company founded by Ruslan Kogan, the son of Belarussian immigrants, who went on to become Australia's wealthiest person under the age of 30, started as a website selling LCD televisions.
It has since grown into an online retailer of consumer electronics and services including computers, home appliances, kitchen whitegoods, mobile phones, prepaid mobile services and home, contents and car insurance. In March 2016, Kogan acquired Australian electronics retailer Dick Smith Holdings before listing on the Australian Securities Exchange in July the same year.
The share price spike of 170 per cent since mid-March, as coronavirus shutdowns drive consumers online, is an over-reaction , according to Johannes Faul, a Morningstar director of equity research.
Kogan share price performance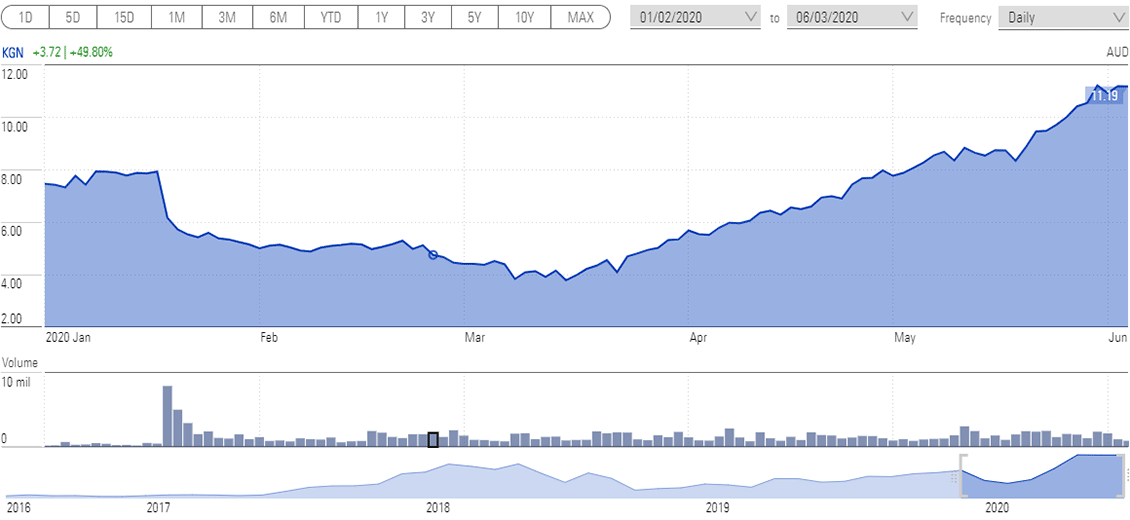 Source: Morningstar Premium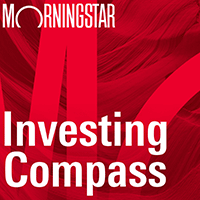 Listen to Morningstar Australia's Investing Compass podcast
Take a deep dive into investing concepts, with practical explanations to help you invest confidently.

The stock was trading above $11 at midday Thursday, up from around $4 on 16 March. This sees the stock at a 40 per cent premium to Faul's initial $8 fair value estimate.
This growth occurred against a dismal backdrop for the broader retail industry. Retail sales fell a record 17.7 per cent in April, according to Australian Bureau of Statistics data released on Thursday.
Morningstar's Market Temperature Check special report in March highlighted the retail sector as one likely to outperform when the coronavirus crisis begins to abate.
"At this point, the market was totally exaggerating the impact," says Faul.
"But as much as the market was the extrapolating the negativity too far into the future, in Kogan's case now, the market is extrapolating that very strong online sales growth too far into the future."
Scentre Group, operator of some of Australia's largest shopping malls including the Westfield brand, have seen footfall at its properties plummet. Store visitors dropped by 15 per cent, 50 per cent and 26 per cent in March, April and May, respectively.
But Kogan's gross retail sales increased over these same months, by more than 50 per cent in March and more than 100 per cent in April.
Though Faul says Kogan's online growth will moderate, he expects online retail sales will grow much more strongly than sales from physical stores for years to come.
Faul forecasts online sales to grow by 25 per cent over fiscal 2020, tipping this figure will decline to 15 per cent in fiscal 2021 and then gradually decline over the next decade.
"To put that in perspective, overall retail will grow nowhere near that," he says.
Morningstar projects overall retail spending will be flat in fiscal 2020 and 2021, in part because of low wage growth and weakened consumer activity.
'Consumers get hit, everyone gets hit'
"Of course, if consumer spending gets hit, everybody gets hit. But the online channel is still going to grow, in our view," Faul says.
"But of those dollars that are being spent, a greater proportion will be spent online because of price, range and convenience."
Kogan is competing in a highly competitive space alongside long-established global players Amazon, eBay and Trademe. Given the ease with which customers move between different e-commerce platforms and the intense and growing online competition, Morningstar doesn't award Kogan an economic moat.
But Faul believes the business offers distinctive categories, and ongoing marketing investment should help it to expand its number of active user, which currently stands at roughly 2 million.
The company distinguishes itself from the likes of Amazon by building its bulkier goods product offering, selling whitegoods such as refrigerators and other built-in kitchen appliances.
The sale of such items is harder to automate and has traditionally been avoided by other multi-channel online retailers.
Kogan has also moved into furniture sales with the recent acquisition of Matt Blatt – a replica designer furniture retailer.
"Compared with new entrants and most traditional retailers, while replicable we believe Kogan is far ahead on its supply chain, operational automation, IT, and sourcing capabilities," Faul says.
Kogan developed an automated system for identifying the cheapest carrier for various goods, depending on the type of article ordered. Morningstar views this as one of the online retailer's competitive advantages.
The company has also been reducing the number of global brands it sells, at the same time as boosting its range of products through more third-party partnerships.
These partnerships are increasingly with domestic companies, partly because of tax law changes that force Kogan to charge sales tax on items under $1000 shipped from offshore warehouses.
This has seen the share of third-party revenue generated from global companies slide to 33 per cent in fiscal 2019, from 70 per cent three years earlier.
Morningstar Premium subscribers can access Morningstar's Market Temperature Health Check report here.
See also Morningstar's Australia New Zealand Best Stock Ideas June 2020.