News
Equity Star Ratings
I am writing to you today about a change we're making in the way our Equity Ratings are displayed. For Australian and New Zealand stocks and credit securities, we are replacing our buy/accumulate/hold/reduce/sell ratings with the 5-star rating system of stocks--bringing us in-line with the same system Morningstar uses globally. This change will take effect from Saturday 17 March.
I want to assure everyone that there will be no change to our methodology of evaluating equities, the size of our equity research team, or our coverage universe.
Trigger graph
Displayed on our research page on Morningstar.com.au, this shows price points of the stock that correspond to each of our 5 rating levels--currently buy, accumulate, hold, reduce & sell--which will shortly transition to our Star Ratings.
In a recent article, I asked for feedback on our transition to Star Ratings, and heard from a number of Premium Subscribers. The responses indicate the trigger graph was a critical component of how individuals utilise our research to make investment decisions. I'm sorry to report that the current design of our new Star Rating research pages does not include the trigger graph--however, please rest assured it will make a return soon.
Based on the feedback I have received, we have again re-designed the research page to re-include the trigger graph with the only change being the replacement of our current ratings with Star Ratings. Our technology team is currently in the process of implementing the design so there will regrettably be a gap when the trigger graph is not available.
I do not have the exact timing of that gap but at the most it will be three weeks. In the meantime, Your Money Weekly will continue to include the trigger graph on any equity research that is published. I am sincerely sorry for any inconvenience this may cause. I should have been more in-tune with the features that our subscribers value.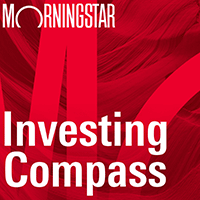 Listen to Morningstar Australia's Investing Compass podcast
Take a deep dive into investing concepts, with practical explanations to help you invest confidently.

I understand that change is often difficult and controversial, but I believe this transition will be the first step for us to provide valuable new subscriber features, including our international research. We have already included more information on how our analysts evaluate the Moats of the companies they cover and will soon implement a new chart showing the Moat source.
As always, please write me at YMW@morningstar.com with any feedback or questions. Thank you again for your commitment to Morningstar. As always, everyone at Morningstar is committed to supporting individual investors plan, save, and invest to reach their financial goals.
Please see below for some FAQs on the transition to Star Ratings:
Q&A –Star Ratings for Stocks and Credit Securities in Morningstar Australasia
What's happening?
In order to better support the increasingly global outlook of our local investors, we'll be adopting Morningstar's global 5-star rating system for stocks, replacing our current system of word-based 'Buy,' 'Accumulate,' 'Hold,' 'Reduce,' and 'Sell' recommendations. A video summary by our Regional Director of Research & Equity Analysis, Adam Fleck – can be viewed here.
Why is Morningstar making this change?
Our aim is to help investors cut through the market noise with Morningstar's unique stock valuation methodology. We're making this change to acknowledge that our investors may use our valuation opinion in conjunction with some of our other ratings. For instance, an investor looking for high quality companies trading at a discount may seek out wide moat firms with five-star ratings. Our current buy, sell, hold recommendations don't account for this flexibility in making this decision for investors.
However, the important difference is that our star rating conveys only our opinion on valuation, and does not necessarily represent a call to action in the same way that our existing recommendations do.
When is the change coming into effect?
We are rolling out the changes on our products on the 17th March 2018.
How are the star ratings for stocks calculated?
We are approaching our research process the same way as we were before. As always, we seek to answer two questions – is this company a quality company as measured by our economic moat rating? And is this stock a high-quality stock as measured by the price to fair value ratio? Our 5-star rating will remain forward-looking just like our buy, sell, hold recommendations did.
Stocks trading at large discounts to our analysts' fair value estimates receive higher (4 or 5) star ratings, and stocks trading at large premiums to their fair value estimates will receive lower (1 or 2) star ratings. Stocks that are trading very close to our analysts' fair value estimates will receive 3-star ratings.
What are the key factors in the Morningstar Rating for stocks?
The Morningstar Rating for stocks:
Is a measure of whether or not the stock is over or undervalued based on forward-looking estimates
Is risk adjusted, based on larger required margins of safety for our different uncertainty ratings
Is based on both quantitative and subjective inputs – it includes analysts' opinions, which are embedded in their estimates of future cash flows
Is calculated daily
Does not divide stocks into comparison groups, nor does it have a fixed distribution of stars – the percentage of stocks receiving 5 stars will fluctuate daily.
What do the different star ratings designations mean?
5 stars (previously 'Buy') indicates an investment idea with a high probability of significant risk-adjusted appreciation from the current market price during a multi-year time frame. Scenario analysis developed by our analysts indicates that the current market price represents an excessively pessimistic outlook, limiting downside risk and maximizing upside potential.
4 stars (previously 'Accumulate') indicates that appreciation beyond a fair risk-adjusted return is likely.
3 stars (previously 'Hold') indicates that investors are likely to receive a fair risk-adjusted return (approximately cost of equity).
2 stars (previously 'Reduce') indicates that investors are likely to receive a less than fair risk-adjusted return and should consider directing their capital elsewhere, in our opinion.
1 star (previously 'Sell') indicates a high probability of undesirable risk-adjusted returns from the current market price over a multi-year time frame. Our scenario analysis indicates the market is pricing in an excessively optimistic outlook, limiting upside potential and leaving the investor exposed to capital loss.
How often are the star ratings for stocks calculated?
They're calculated daily, and subject to change based on the current share price relative to our fair value estimate, after adjustment for an appropriate margin of safety.
Are the star ratings for stocks being applied to listed credit and hybrid securities as well as stocks?
Yes.
Does the shift to star ratings rather than word-based recommendations apply to New Zealand companies as well as Australian ones?
Yes.
How does Morningstar believe the star ratings for stocks should be used?
The star ratings for stocks are signposts to a broad audience and must be considered in the context of an individual's tax situation, investment goals, risk tolerance, time horizon, income needs, and complete investment portfolio, among other factors. Depending on the portfolio strategy being employed, the ratings can indicate different actions for different investors. For example, income investors might be best served holding a fairly-valued investment with a reliable dividend stream instead of rotating into a 5-star rating with questionable income characteristics. Nonetheless, we believe that the star ratings for stocks serve as valuable starting points for equity portfolio strategies.
How many stocks will have the star ratings?
We publish research on approximately 220 Australian and New Zealand stocks.
Will Morningstar track the efficacy of the star ratings for stocks?
Yes, we track and measure the efficacy of our current buy/sell recommendations and periodically report on this to our clients, and we'll do the same with the star ratings system.
Do the star ratings for stocks mean the same thing as the star ratings for funds?
No. The Morningstar Rating for funds describes how well a fund has balanced return and risk or volatility in the past. The star ratings for funds are calculated based on peer-relative historical risk-adjusted performance. Funds which have achieved higher risk-adjusted peer-relative performance get higher star ratings, and vice versa. The Morningstar Rating for stocks uses projections of a company's future operating performance to estimate whether the stock is currently overvalued or undervalued.
How long has Morningstar globally been using the star ratings for stocks system?
We launched the star rating for stocks, initially for U.S. companies, in 2001.
Which products will the star ratings for stocks be available in?
The star rating for stocks will replace the existing buy/sell recommendation designations in all our products and services for Australian and New Zealand investors. This includes Morningstar.com.au and the Your Money Weekly newsletter.
Where can I find more detailed information about the equity research philosophy, approach, and process?
More information is available in the 'Morningstar Equity & Credit Research' document here.
What about the historical buy/sell ratings? Will I still be able to get access to these?
Yes, you can request archived research with buy/sell ratings by contacting us. These will also still be available in the Research Archive tab in Morningstar.com.au.
Are there any changes to Morningstar's equity research philosophy, approach, or process as a result of this change?
No.
Are there any changes to Morningstar's Australasian equity research team as a result of this change?
No.
Mark LaMonica is the Individual Investor Product Manager for Morningstar Australia.
© 2018 Morningstar, Inc. All rights reserved. Neither Morningstar, its affiliates, nor the content providers guarantee the data or content contained herein to be accurate, complete or timely nor will they have any liability for its use or distribution. This information is to be used for personal, non-commercial purposes only. No reproduction is permitted without the prior written consent of Morningstar. Any general advice or 'class service' have been prepared by Morningstar Australasia Pty Ltd (ABN: 95 090 665 544, AFSL: 240892), or its Authorised Representatives, and/or Morningstar Research Ltd, subsidiaries of Morningstar, Inc, without reference to your objectives, financial situation or needs. Please refer to our Financial Services Guide (FSG) for more information at www.morningstar.com.au/s/fsg.pdf. Our publications, ratings and products should be viewed as an additional investment resource, not as your sole source of information. Past performance does not necessarily indicate a financial product's future performance. To obtain advice tailored to your situation, contact a licensed financial adviser. Some material is copyright and published under licence from ASX Operations Pty Ltd ACN 004 523 782 ("ASXO"). The article is current as at date of publication.