News
Fall in tech stocks no bar to Seek's prospects

The recent sell-off in tech stocks will have little effect on Seek's earnings outlook, says Morningstar, as the online job site looks to leverage its successful offshore expansion strategy.
Morningstar has increased is fair value estimate for Australia's no 1 jobseeking site by 3 per cent to $18.60, reflecting the time value of money within its financial model. This metric implies that money available now is worth more than the same sum in the future because of its potential earning capacity.
At 2.30pm, shares in narrow-moat rated Seek (ASX: SEK) were up 1.3 per cent, trading at $17.32.
Global tech stocks have fallen by almost 30 per cent since August last year, and Seek has suffered alongside them. At the end of September, Seek was trading at $22.68 – 23 per cent higher than it is today.
Despite the fall in sentiment, Morningstar analyst Gareth James remains upbeat about Seek's earnings potential, particularly given its success replicating the domestic business model in overseas markets.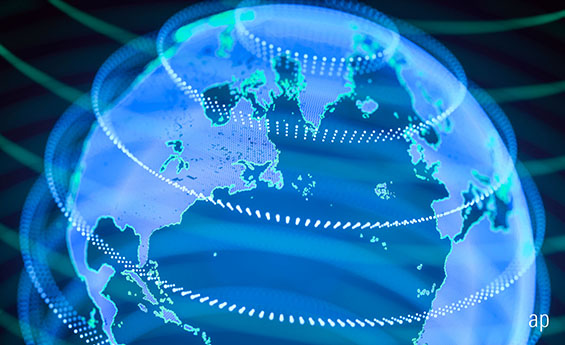 Seek has market-leading positions in 14 of the countries in which it operates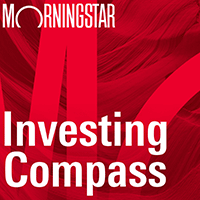 Listen to Morningstar Australia's Investing Compass podcast
Take a deep dive into investing concepts, with practical explanations to help you invest confidently.

In Australia, Seek captures 90 per cent of the online job search segment – success that it seeks to duplicate in overseas markets. Seek has market-leading positions in 14 of the 18 countries in which it operates.
Seek has acquired some minority stakes in dominant online sites – notably Zhaopin in China – with large populated and developing markets where internet penetration is low, James says.
"Through a close working relationship with investment group Tiger Fund, Seek has acquired minority shareholdings in the number one online job sites in Brazil, Mexico, Indonesia, Thailand, Malaysia, the Philippines and China," James says.
China is where James sees the most opportunity. In 2017, about 9.7 million people in urban China were unemployed, according to Statista, a research site.
To this end, James suggests Zhaopin could eclipse earnings potential from the domestic Australian market. Though he concedes Zhaopin is less dominant in China than Seek is within Australia, James believes it has a strong chance of emerging as either the leading player, or at least a dominant provider in the huge employment market.
In Australia, Seek continues to attract 30 million visits a month, reflecting the competitive advantage of the network effect. However, it faces threats from rivals such as Microsoft-owned LinkedIn.
James accepts that LinkedIn's global model could one day displace dominant regional players such as Seek, but also notes the digital job search portal isn't standing still in the face of this threat. Seek's management has been putting defensive measures in place, such as increasing the amount of data it retains on job searches, and using data analytics to increase the value proposition for advertisers.
"The future remains uncertain, but we are confident that no matter what competitors spend, the public has become conditioned to using the Seek website when looking for employment," James says.
Seek's share price implies a fiscal 2019 price-to-earnings ratio of 31 versus 34 at Morningstar's fair value estimate, and 14 for the S&P/ASX200 index.
While the PE is relatively high, Morningstar says it is justified because near-term earnings are being reinvested to support revenue growth and do not reflect the long-term potential of the underlying business.
Over the next decade, James forecasts a relatively high underlying EPS compound annual growth rate of 11 per cent.
Seek's earnings guidance also gives Morningstar reasons to be optimistic. At its November annual general meeting, Seek flagged fiscal 2019 revenue growth of 16-20 per cent, above Morningstar's forecast 16 per cent. Its EBITDA growth guidance of 5 to 8 per cent was also higher than Morningstar's estimate of 4 per cent.
The job site's "network effect" is a key factor in Australia and those offshore markets where it aims to replicate its model. Zhaopin reported revenue growth of 24 per cent in fiscal 2018 and now accounts for 37 per cent of group revenue.
James recognises the competitive threats Seek also faces from Chinese tech giants such as Tencent, but argues Zhaopin will be the linchpin for Seek in the next decade.
"We expect the large addressable market to support further growth but at a declining rate due to the increasing competition from peers including Tencent-owned 58.com, LinkedIn, and 51job.com.," he says.
"We expect Zhaopin to be a key revenue driver for Seek over the next decade; we forecast a revenue CAGR of 12 per cent and EBIT CAGR of 15 per cent and expect the division to make up around 50 per cent of group revenue in the long term."
Seek at a glance:
Bulls say:
As print revenue migrates online, those with market dominance will obtain a disproportionate market share. Print still captures 22pc of industry ad spending, which implies there is still significant opportunity for Seek to expand domestically through volume and price increases
During the past decade, Seek has been in direct competition with large heavyweight media organisations, including News Corporation and Fairfax. Both failed to disrupt the market share dominance of Seek, which continues to capture 90pc of total time spent online looking for jobs
The network effect shows the virtuous circle of the largest audiences attracting more and more users because of audience size
Bears say:
The rapid rise in the popularity of social media is set redefine how employers and employees interact. This will lead to direct advertising to specific networks of individuals to attract a desired set of skills
The online jobseeker is likely to fragment through specialist sites offering differentiating industry opportunities. Fragmentation is also likely to occur through regional segmentation as local newspapers migrate online
As consumers migrate from newspapers to digital platforms, the audience reach of online platforms associated with print media will increase. This could reduce the dominance of Seek's domestic audience reach