News
Financial stocks surge despite Hayne report
The share prices of Australia's major banks have surged as investors breathe a sigh of relief that the Hayne report into misconduct into the financial sector, while damning, has stopped short of enforcing harsher measures.
At 11.30am Sydney time, ANZ (ASX: ANZ) was up more than 6 per cent, Commonwealth Bank (ASX: CBA) rose 4.95 per cent and Westpac (ASX: WBC) increased 7.52 per cent.
NAB (ASX: NAB), whose chief executive Andrew Thorburn said on Tuesday he had cancelled the remainder of his two months' leave and added he was "more determined than ever" to lead the bank's response to Kenneth Hayne's report, added more than 5 per cent.
Overall the benchmark S&P/ASX200 index was up 105.6 points, or 1.79 per cent, at 5,996.8 points at 11.30am on Tuesday, while the broader All Ordinaries was up 94.92 points, or 1.59 per cent, at 6057.9.
Mortgage brokers suffered in early trade after the Hayne report recommended reforms to trailing commissions, with Mortgage Choice (ASX: MOC) down more than 22 per cent and Australian Finance Group losing more than 31 per cent.
Shares in wealth manager IOOF Holdings (ASX: IFL), one of the fund managers that could be open to possible criminal or civil proceedings after it featured in the report, have jumped more than 13 per cent.
AMP (ASX: AMP), which has lost more than half its market value since its serious misconduct was made public at the royal commission, was up more than 10 per cent.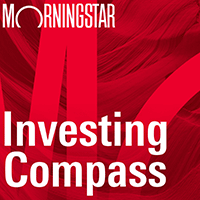 Listen to Morningstar Australia's Investing Compass podcast
Take a deep dive into investing concepts, with practical explanations to help you invest confidently.

Among its 76 recommendations, the final report suggested the following changes to banking:
Mortgage brokers: Required to act in the best interests of the intending borrower, not the bank providing the loan
Mortgage brokers: should be subject to the same laws financial advisers must adhere to when advising clients
Remuneration: Borrowers, not lenders to pay mortgage broker fees. Lenders to be banned from paying trail commission to mortgage brokers
Misconduct by mortgage brokers: Australian Credit Licence holding brokers should be subject to the same sharing and reporting procedures as financial advisers, and be subject to the same processes of informing telling and remediating clients if misconduct is discovered
Valuations intact
Morningstar senior banking analyst David Ellis said the report would have little impact on fair value estimates of the major banks as the bad news from the final report had largely been priced in.
"The recommendations are not as onerous as expected and we'll see a positive market reaction today," Ellis said.
"There are no recommendations that affect pricing, and no further restrictions on consumer lending requirements. And there will be little impact on credit ratings, which is positive."
However, Ellis said the outcome would less favourable for NAB's top brass.
"I would be very surprised if Henry and Thorburn are around for much longer."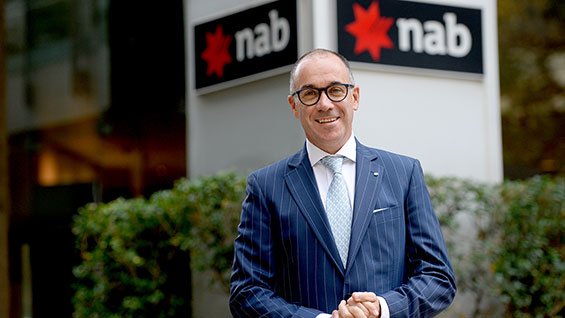 NAB chief executive Andrew Thornburn's days could be numbered
Morningstar director of equity research Adam Fleck said the inquiry's decision not to recommend the abolition of "vertical integration" - the creation and sale of financial products by the same entity - would be "a huge sigh of relief for business and investors".
Commonwealth Bank, ANZ and Westpac all acknowledged the commission report late on Monday after its release, signalling their cooperation.
Banks 'learning from mistakes'
CBA CEO Matt Comyn said there was a "clear need for change", while ANZ described the Hayne report as a "defining moment" for the bank and the financial services industry.
"It has been a humbling experience for me, our leaders and all our people: We have learnt from this and accepted responsibility for our failings," ANZ chief executive Shayne Elliott said on Monday night.
Westpac said it had already taken steps to address some of the issues raised.
"Our focus remains on learning from the mistakes of the past and preventing them from happening again," chief executive Brian Hartzer said.
Under one of Hayne's proposals, mortgage borrowers would pay a fee rather than trailing commissions over the life of a home loan.
The mortgage broking industry attacked the royal commission, saying it "failed" to understand its role in the home lending market.
Finance Brokers Association of Australia managing director Peter White warned borrowing costs would increase if Hayne's recommendation that trailing commissions be dumped is accepted.
"This could force up-front commissions to rise in order to compensate for reduced revenues to brokerages, which in turn will lift interest rates and make housing affordability more difficult," he said.
More than half of home loans in Australia are written through mortgage brokers.
White said the commission recommendation would "hand even more power to the big banks" and showed "just how out of touch he [commissioner Hayne] is when it comes to brokers".