News
Global Market Report - 28 December

Australia
A late Wall Street rally has eased fears of heavier early losses for the Australian share market, which is set to follow its best day in two years with a flat open.
The SPI200 futures contract was unchanged at 5553.0, at 8am Sydney time on Friday, having been more than a per cent lower just an hour earlier.
It means the benchmark ASX/200 is likely to open subdued following its best daily performance since November 2016. Yesterday a rally lifted the S&P/ASX200 index to its biggest single-day gains in over two years.
The benchmark index closed up 103.4 points, or 1.88 per cent, to finish at 5597.2 at 4.15pm on Thursday.
Overseas, a sharp drop in consumer confidence sent Wall Street tumbling, but the S&P 500 and Dow industrials turned positive late in the session, helped by gains in technology and health stocks.
The Dow Jones Industrial Average rose 260.37 points, or 1.14 per cent, to 23,138.82, the S&P 500 gained 21.13 points, or 0.86 per cent, to 2,488.83 and the Nasdaq Composite added 25.14 points, or 0.38 per cent, to 6579.49.
Oil prices have taken a hit, while gold is soaring as investors seek a safe haven amid equity market volatility.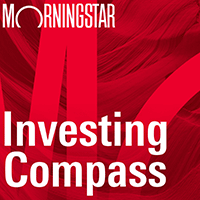 Listen to Morningstar Australia's Investing Compass podcast
Take a deep dive into investing concepts, with practical explanations to help you invest confidently.

Copper has recovered ground and iron ore is also slightly higher.
Meanwhile, the Aus
ASIA
The Hang Seng index fell 0.6 per cent to 25,478.88 points, its lowest close since 1 November, while the Hang Seng China Enterprises index shed 0.7 per cent to market its lowest close since May 2017.
The Shanghai Composite index fell 0.6 per cent to 2483.09 points, while the blue-chip CSI300 index was down 0.4 per cent. The Shanghai stock index marked its lowest close since November 2014. The index now sits below both its 50-day moving average and its 100-day moving average.
Shares of China Petroleum & Chemical (Sinopec), the world's largest oil refiner, fell 4.7 per cent on Thursday after the sudden suspension of two senior executives in its trading unit. Its mainland China shares fell 6.8 per cent.
China's economy slowed for a seventh straight month in December, as the trade war, subdued domestic demand and decelerating factory inflation combined to undercut growth, according to Bloomberg.
EUROPE
In European markets, where trading resumed after a Christmas holiday break.
Losses in utility companies and carmakers weighed on the Stoxx Europe 600 Index, which fell 1.7 per cent to the lowest in more than two years on the biggest fall in more than a week.
The German DAX slid 2.4 per cent, while France's CAC 40 gave up 0.6 per cent.
Britain's FTSE 100 fell 1.5 per cent.
WTI crude oil prices gave up a slice of the more than 8 per cent gain from the previous day.
The euro rose 0.8 per cent to $1.1438.
NORTH AMERICA
US stocks have roared back to finish the day in positive territory, following steep losses earlier, as equities rebounded for a second day.
The gains come a day after the major indexes posted their biggest daily percentage increases in nearly a decade, feeding some hope that a Wall Street swoon may be coming to an end. The S&P 500's two-day percentage gain of 5.9 per cent is the best performance for the benchmark index since late August 2015 when the market was in the midst of a downturn over a slowing China.
Even so, all three major indexes remain down more than 9 per cent for December. The S&P 500 is on track for its biggest annual percentage drop since 2008.
Stocks were lower for most of Thursday's session, with the S&P 500 dropping as much as 2.8 per cent. Strategists said such a pullback was to be expected following the huge jump on Wednesday, when the Dow Jones Industrial Average rose 1000 points for the first time.
Losses on Thursday reversed in the last hour of trading, with stocks almost across the board churning higher. All 11 sectors finished in positive territory.
The Dow Jones Industrial Average rose 260.37 points, or 1.14 per cent, to 23,138.82, the S&P 500 gained 21.13 points, or 0.86 per cent, to 2488.83 and the Nasdaq Composite added 25.14 points, or 0.38 per cent, to 6579.49.
President Donald Trump said he was prepared to wait as long as it takes to get funding for his US-Mexico border wall, a demand that has triggered a partial shutdown of the federal government that is now in its fifth day.
Separately, Reuters reported Trump is considering an executive order in the new year that would bar US companies from using telecommunications equipment made by China's Huawei Technologies and ZTE.
This comes as China and the US plan face-to-face consultations to resolve their trade dispute, which has rocked stock markets, along with concerns over slowing economic growth and rising interest rates.