News
Global Market Report - 31 December

Australia
Australian shares are set to edge higher in a shortened final session for 2018, but not enough to regain losses from what stands as the worst quarterly performance in seven years.
The SPI200 futures contract was up 22 points, or 0.39 per cent, to 5629.0, at 8am Sydney on Monday, hinting the benchmark ASX/200 is likely to round out the year slightly higher despite a dismal three months.
On Friday, the ASX closed on a strong note, with financials leading the way in the last full day of trading for the year. The S&P/ASX200 index closed up 57.1 points, or 1.02 per cent, to close at 5654.3 at 4.15pm on Friday.
The ASX has slid 8.91 per cent since September amid wider global volatility - the worst quarter since September 2011 - with the benchmark also enduring its worst year in seven, down 6.77 per cent before Monday's open.
However, there is a glimmer of hope on the trade talks front. President Donald Trump has reported "big progress" with his Chinese counterpart Xi Jinping, providing an optimistic start to what could be a make-or-break year for ties between the world's two largest economies.
Overseas, the S&P 500 ended marginally lower in a choppy session on Friday, but the major US indexes posted weekly gains for the first time in December.
The week began with Wall Street's worst-ever Christmas Eve drop, pushing the S&P 500 to within a whisker of bear market territory.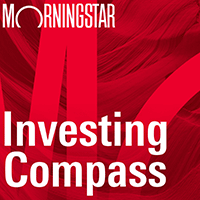 Listen to Morningstar Australia's Investing Compass podcast
Take a deep dive into investing concepts, with practical explanations to help you invest confidently.

Meanwhile, oil prices have inched higher and gold is at a near six-month peak.
The Aussie is slightly up, buying 70.54 US cents from 70.48 US cents on Friday.
The ASX will close early at 2.10pm on Monday and will not open on New Year's Day.
ASIA
Asian stocks had a mixed performance on Friday, posting a modest weekly advance at the tail end of what's been the worst year since 2011.
Hong Kong stocks traded slightly higher on Friday as investors stayed cautious in the last full trading session of 2018; it's open a half day today. The Hang Seng index was up 0.1 per cent at 25,504.20 on Friday, but was down nearly 1 per cent for the week. The Hang Seng
China Enterprises index was pretty much flat. The Shanghai Composite index closed up 0.4 per cent at 2493.90 points on Friday. The index was down 0.9 per cent last week, down 3.5 per cent in December, and lower by 0.9 per cent in the fourth quarter.
The blue-chip CSI 300 index closed up 0.7 per cent on Friday. It was down 0.6 per cent for the week, down 5.1 per cent in December, and lower by 12.5 per cent this quarter.
The Shanghai index has lost 24.6 per cent since the start of the year, while the CSI 300 index has fallen by 25.3 per cent in the same period. The two indices have been in negative territory every month since September.
In Japan, the Nikkei fell on its final trading day of the year on Friday, closing down 0.3 per cent at 20,014.77 as energy-related shares fell. It was the index's first annual loss in seven years.
EUROPE
European shares clawed back losses on Friday, buoyed by a bounce on Wall Street as a turbulent week drew to a close.
The STOXX 600 ended the day up 1.9 per cent, its biggest daily performance since last April.
The pan-European benchmark had touched a low of 327.34 points on Thursday, its worst since 9 November, 2016.
Elsewhere, the FTSE 100 closed up 149.3 points, or 2.27 per cent, at 6733.97. Germany's DAX rose 177.45 points, or 1.7 per cent, at 10,558.96, while France's CAC was up 80 points, or 1.7 per cent, at 4678.74.
NORTH AMERICA
The S&P 500 has closed marginally lower in a choppy session, but major indexes posted weekly gains for the first time in December following a wild few days of trading that saw equities rebound from a prolonged slide.
The Dow Jones Industrial Average fell 76.42 points, or 0.33 per cent, to 23,062.40, the S&P 500 lost 3.10 points, or 0.12 per cent, to 2485.73, but the Nasdaq Composite added 5.03 points, or 0.08 per cent, to 6584.52.
For the week, the S&P 500 rose 2.86 per cent, the Dow added 2.75 per cent, and the Nasdaq gained 3.97 per cent.
Major indexes moved in and out of positive territory during the day, action that was emblematic of recent volatility though lacking the huge swings of the past week. The Dow finished modestly lower, while the Nasdaq eked out a slight gain.
On the trade front, Trump and Xi spoke at length by phone on Saturday, with each expressing satisfaction with trade talks initiated after their meeting earlier this month in Argentina. Trump said in a tweet that negotiations were "moving along very well" toward a comprehensive deal, while Chinese state media said Xi believed both sides wanted "stable progress."
With the year coming to an end, investors will be watching key US economic reports next week, including on manufacturing and employment.
Thursday's trading was marked by a stunning reversal late in the session to build on a rally that started on Wednesday with the biggest single-day percentage gains for the indexes in nearly a decade.
The week started off with Wall Street's worst-ever Christmas Eve drop, pushing the S&P 500 to within a whisker of bear market territory.
Even so, the S&P 500 was on track to drop more than nine per cent in December, its biggest monthly percentage decline since February 2009, during the throes of the financial crisis.
Concerns about trade tensions between the US and China, instability in Washington as underscored by the partial federal government shutdown, and slowing US corporate profit growth continue to worry investors heading into 2019.
But the recent slide in stocks means valuations are more reasonable, while some market watchers said this week that Wall Street was becoming more confident about the Federal Reserve's approach to interest rate policy and monetary tightening.
The rebound in stocks this week comes as investors may be rotating into equities from bonds. US fund investors added $US5.2 billion to equity funds in the first net positive flows for such funds this month, while bonds funds saw $US8.3 billion in outflows, according to Lipper data for the latest weekly period.