News
Green shoots: Morningstar starts cannabis coverage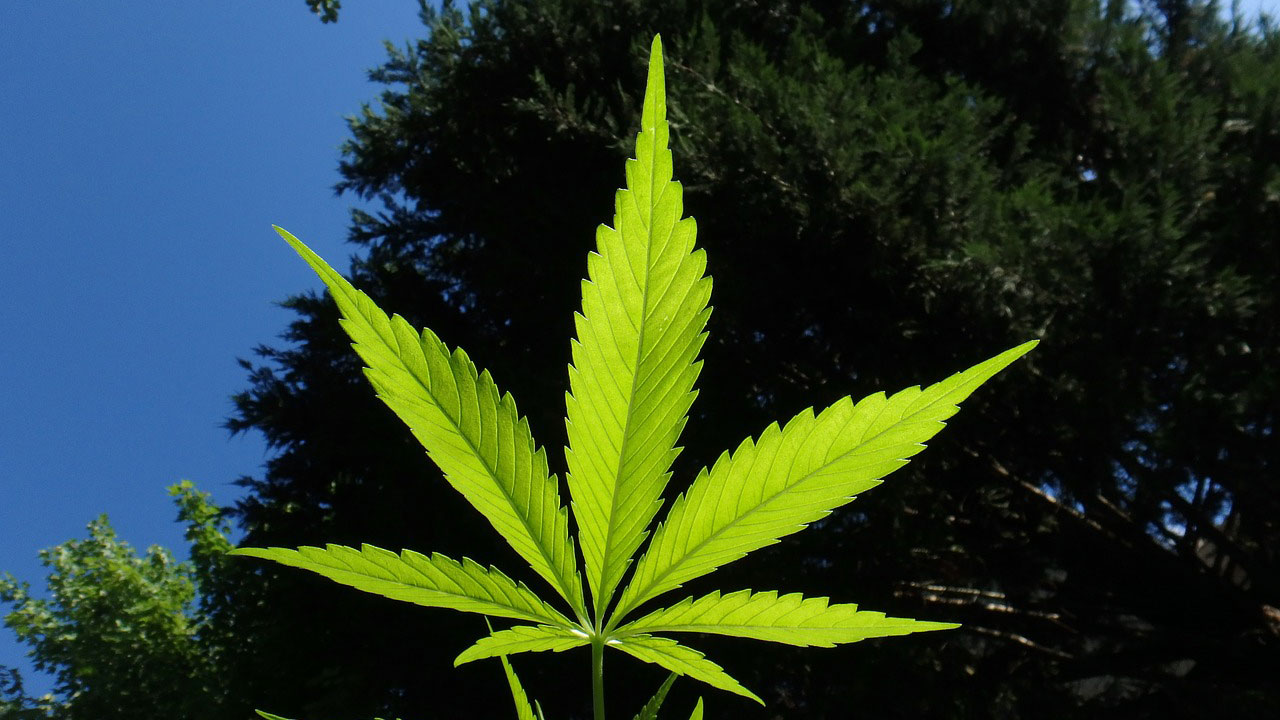 When the drugs don't work—the conventional drugs, that is—people suffering chronic pain and other ailments are turning to an age-old remedy: cannabis. And for governments and the investment world alike, cannabis—in both medical and recreational forms—conjures thoughts of tax and investment revenue.
And in the wake of legalisation of recreational cannabis in Canada in October last year and in eleven American states, Morningstar has initiated coverage on five cannabis stocks.
Medicinal cannabis has been legal in Canada since 2001. And while there may be a high for investors, there could also be a come down. As with drug-taking, so it goes with investment: know what you're getting into. In this article we scan the medical and recreational cannabis industry, before weighing the pros and cons of the most attractive cannabis stocks now under Morningstar coverage.
Cannabis gets a bad rap chiefly because it is seen as a recreational drug, which opponents fear could lead users to try harder drugs. Debate continues to rage about decriminalisation and eventual legalisation. Why target a soft drug like pot, critics say, when hard drugs such as crystal methamphetamine and the opioid fentanyl are laying communities to waste?
Away from that argument, the medicinal strain of cannabis—known as cannabidiol (CBD) as opposed to the high-inducing delta-9-tetrahydrocannabinol (THC)—however, has shown promise. It's been prescribed as a last-resort treatment for epilepsy, post-traumatic stress disorder, chronic pain, cancer, and sleep disorders. Most medicinal cannabis therapies use cannabis oil or soft gel capsules, and produce little if any high. "All the trials to date have been supportive of medical cannabis as effective in the treatment of epilepsy, pain and other conditions," says Ross Walker, a leading cardiologist and board member of the Australia's peak body for medicinal cannabis, the Medical Cannabis Council.
A worker inspects a marijuana plant at the Desert Grown Farms cultivation facility in Las Vegas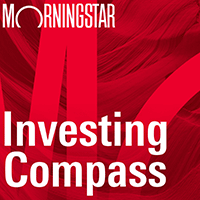 Listen to Morningstar Australia's Investing Compass podcast
Take a deep dive into investing concepts, with practical explanations to help you invest confidently.

Morningstar analyst Kristoffer Inton says both the recreational and medicinal markets show prospects. He forecasts the industry to grow by nine times through 2030 amid widening legalisation and increased participation for the US, Canadian and global markets. "For the international market (excluding Canada and the US), we forecast market potential of US$43bn (A$61bn) and a 23% CAGR through 2030 as more countries recognise the benefits of medicinal cannabis." The Medical Cannabis Council of Australia, for its part, says the global industry will be worth A$50bn by 2025.
Inton has selected five North America names to watch: Aurora Cannabis (NYS: ACB), Canopy Growth (NYS: CGC), Curaleaf Holdings (CNQ: CURA), which are trading at discounts of up to 30%. And Tilray (NAS: TLRY), which is fairly valued, and Cronos Group (NAS: CRON), which is overvalued.
Australia: companies proliferate as attitudes shift
Before we expand on the new coverage, a word on Australia. While Uruguay and Spain are the only countries in which cannabis is entirely legal, the list of countries where medicinal cannabis is legal, is much longer, and includes Australia. As in the US, political division is stymying the legislation of cannabis here. Attitudes, however, are changing.
The Greens, who want it legalised, say 35% of Australians have tried cannabis, and it's estimated that seven million Australians use it. These days, getting caught with a small amount of cannabis, say 50 grams, in most Australian states can be less taxing than a parking fine. Some in law enforcement circles say it is too expensive and time-consuming to police its use and that legalisation—with accompanying regulation—would be safer and also allow authorities to tax it and break trafficking networks.
Incidentally, Morningstar's Inton cites taxation as among the risks for cannabis companies. Once it's regulated, debt-laden governments will tax it. Washington state in northwest US, for example, imposes a 37% tax rate, Inton notes. No wonder, people in states where it is legal still look to the black market for cheaper gear.
But there are signs of progress in Australia. In 2016, the commonwealth began support for a local cannabis industry. Patients can now apply for medicinal cannabis via the government's Special Access Scheme, on the condition their doctor can show all other treatments have failed. And according to the Therapeutic Goods Administration, there are now 2,800 patients approved for treatment—up from 158 at the end of 2017. There are 58 approved practitioners, but other doctors can apply online via the special access scheme.
And from a logistical standpoint, there are advantages. Unlike Canada, Australia can grow indoor—better quality, but more expensive—and outdoor—less potent but cheaper.
And while opponents of recreational cannabis say it is a gateway to other drugs, it's worth considering the harm legal drugs are doing. According to the World Health Organisation, harmful use of alcohol results in 3.3 million deaths each year. For Australia, this figure is 6,000. For tobacco, it's 15,500.
Local players: Althea and Elixinol Global
There are close to 30 cannabis companies listed on the Australian Securities Exchange (ASX). Morningstar doesn't cover any of these names and thus offers no recommendations. Companies include Althea Group Holdings (ASX: AGH) and Elixinol Global Limited (ASX: EXL). Althea is a licensed producer, supplier and exporter of pharmaceutical grade medicinal cannabis. Its share price has grown 325% since the start of the year. Last month it hit the 1,000-patient milestone—ahead of schedule. And, its British subsidiary, Althea MMJ UK, last month received the first patient prescription for its proprietary medicinal cannabis product. In Australia, the Office of Drug Control granted Althea a planning permit for a cultivation and manufacturing site in Victoria.
Elixinol is a consumer brand company that produces CBD dietary supplements, food, skin care and medicinal cannabis. Since listing on the ASX in January 2018, its share price has risen 135%. It has three business units:
Elixinol USA, which was founded in 2014, is a manufacturer and global distributor of industrial hemp-based dietary supplement and skin care products, with operations based out of Colorado, USA.
Hemp Foods Australia, which was founded in 1999, is a hemp food wholesaler, retailer, manufacturer and exporter of bulk and branded raw materials, and finished products.
Nunyara was founded in 2014 to participate in the emerging Australian medicinal cannabis market and submitted licence applications for cultivation and manufacture to the Office of Drug Control in early 2018. These applications await approval.
North America: Loosening laws pave way for growth
In the US, Inton expects recreational cannabis to post a compound annual growth rate of 25% to 2030. For medicinal cannabis, the forecast CAGR is 15%. Colorado, the first state to end prohibition in 2014, said last month it crossed the US$1bn mark in total cannabis-related revenue.
And Inton expects six more states to legalise recreational cannabis and three states to expand commercial distribution. And he expects the federal government to leave it up to states to decide on whether to legalise cannabis.
In Canada, cannabis has penetrated just 12% of the Inton's estimated market. This, he argues, paves the way for a 20% CAGR through to 2030. But increasing foreign competition could limit the chance for Canadian producers to reach US$20bn in revenue. Outside North America, Inton sees a market potential of US$43bn and a 23% CAGR as more countries adopt medicinal cannabis.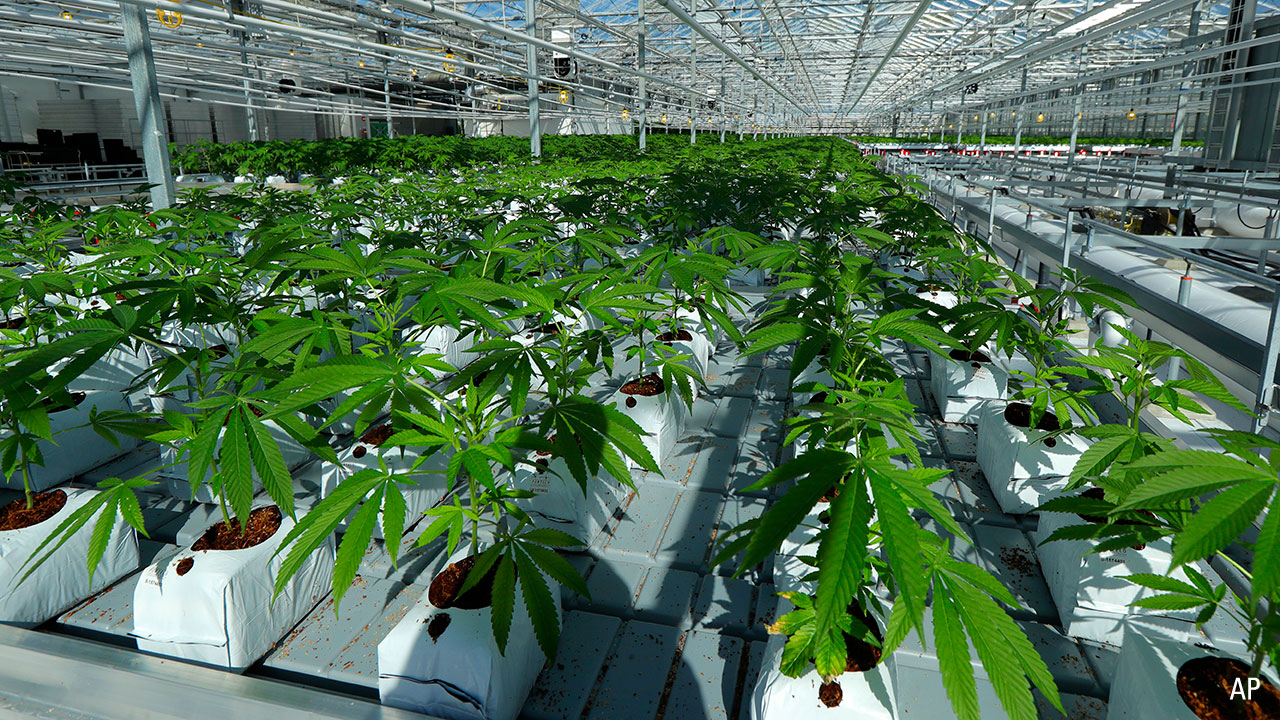 Marijuana plants growing in a converted tomato greenhouse in British Columbia
Let's turn to three of the North American names now under Morningstar coverage. The commentary below from Morningstar's Inton focuses on Aurora, Curaleaf and Canopy Growth as they are trading at compelling discounts.
Aurora Cannabis (NYS: ACB)
"Aurora Cannabis cultivates and sells cannabis in Canada and exports medicinal cannabis internationally. Our fair value estimates are US$10 and C$13 per share. Our valuation is based on a 10-year explicit forecast that assumes a roughly 41% volume CAGR, about a 2% price CAGR, and a 2028 operating margin before plant adjustments of 35%.
"Aurora is focused on becoming a large-scale, low-cost producer by expanding and optimising its cultivation operations. Unlike its Canadian peers, Aurora has yet to enter a strategic partnership with a major alcohol, tobacco, or pharmaceutical company. It also does not offer investors any US exposure.
Curaleaf Holdings (CNQ: CURA)
"Curaleaf Holdings cultivates and sells cannabis in the US with a presence in 15 states. Our fair value estimates are US$11.50 and C$15 per share. Curaleaf remains undervalued despite its share price rising 18% following the 17 July announcement of the acquisition of US cannabis company Grassroots for US$875m, US$800m of which will be paid in equity.
"Grassroots is a privately held, verticalised multi-state cannabis operator, and the acquisition will expand Curaleaf's footprint to the Midwest. Grassroots generated $28m of revenue in 2018 and $12m in the first quarter of 2019 alone.
Combined with the anticipated completion of the Cura Partners acquisition, Curaleaf's presence will grow to 19 states with a combined 131 dispensary licenses, 68 operational locations, 20 cultivation facilities, and 26 processing sites.
"Our valuation is based on a 10-year explicit forecast that assumes a roughly 36% revenue CAGR, a 3% price CAGR, and a 2028 operating margin before plant adjustments of 32%.
Canopy Growth (NYS: CGC)
"Canopy Growth grows and sells cannabis in Canada and, to a lesser extent, global markets. Our fair value estimates are US$54 and C$71 per share. Our valuation is based on a 10-year explicit forecast that assumes a 30% volume CAGR, a 4% price CAGR, and a 2029 operating margin before plant adjustments of 37%.
"Canopy offers two unique advantages. First, it will acquire US-based Acreage Holdings, a cannabis company with vertically integrated operations in 20 states, for US$3.4bn immediately upon a change to federal law, giving it entry into the largest and most attractive cannabis market. Second, a strategic investment from Constellation Brands can help Canopy develop cannabis-infused consumer products."
Budding growth but regulation a drag
None of the new cannabis stocks under Morningstar coverage carries a moat—or sustainable economic advantage. Potential competitive advantages include intangible assets and cost, but several barriers prevent the companies from earning a moat in the medium term, Inton says. Some of these include:
Licence to chill?
Cultivators and dispensaries require a government licence in every market. Licensing could help shield companies from outside competition, Inton says, which could in turn help them establish pricing power.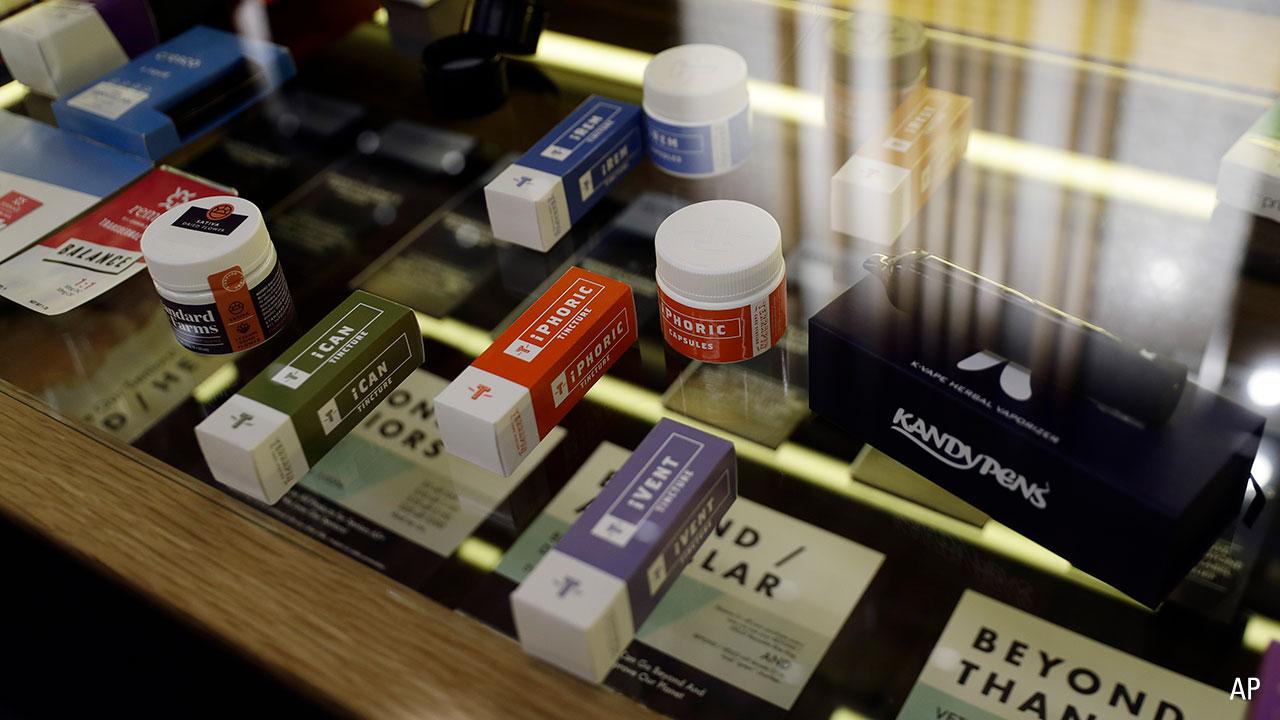 Marijuana products displayed at a medical marijuana dispensary in Philadelphia
Waiting for the profit hit to kick in
The cannabis industry remains in the growth stage and will take years of significant investment. An extended capital expansion cycle through the next several years means companies are unlikely to generate returns on invested capital in excess of their costs of capital.
Inton also foresees both governments and the black market squeezing cannabis cultivators and dispensaries and preventing profit generation.
"On the other end of the value chain, consumers would probably bear any government tax increase, as in the cigarette market. However, a large and accessible black market effectively serves as a price ceiling that consumers are willing to pay," Inton says. "When California legalised recreational cannabis with a relatively high tax, the legal market shrank as consumers moved back into the black market.
"Companies that are involved in the cultivation and sale of cannabis have the least leverage against the government and consumers. Although there could be years of economic profit generation when supply has been slow to respond with expansions, we do not have confidence cannabis companies could consistently earn economic profits over the next decade."
Can brands catch fire?
On the other hand, Inton says the creation of brand intangibles—the meanings and perceptions that help a company stick in a customer's mind—could help cannabis companies pass increased costs to consumers, thus protecting their own economic profit. "Alcohol and cigarettes are typically highly taxed, but producers have established strong enough differentiation and brand intangibles that consumers are willing to pay premiums."
However, Inton is doubtful cannabis companies can establish brand intangibles within the next decade. Canada's plain packaging laws don't help, nor do curbs on where you can advertise. "We believe that the selection process in Canada will be more like selecting wine than liquor, in which the choice is made on qualities rather than brand," Inton says.
"Restrictions are laxer in the US, where there are fewer limitations on packaging and direct contact with dispensaries is allowed. While brand power may strengthen eventually, we think it is highly unlikely any brand will be strong enough in the next 10 years to command pricing power."
As cannabis shifts from its traditional smoking form to infused drinks and food products, there may be potential for brand intangibles. "However, we think the development and widespread distribution of regulator-approved infused products will take too long for a brand intangible to drive excess returns within the next decade."