News
If you can stomach the risk, retailers are worth a browse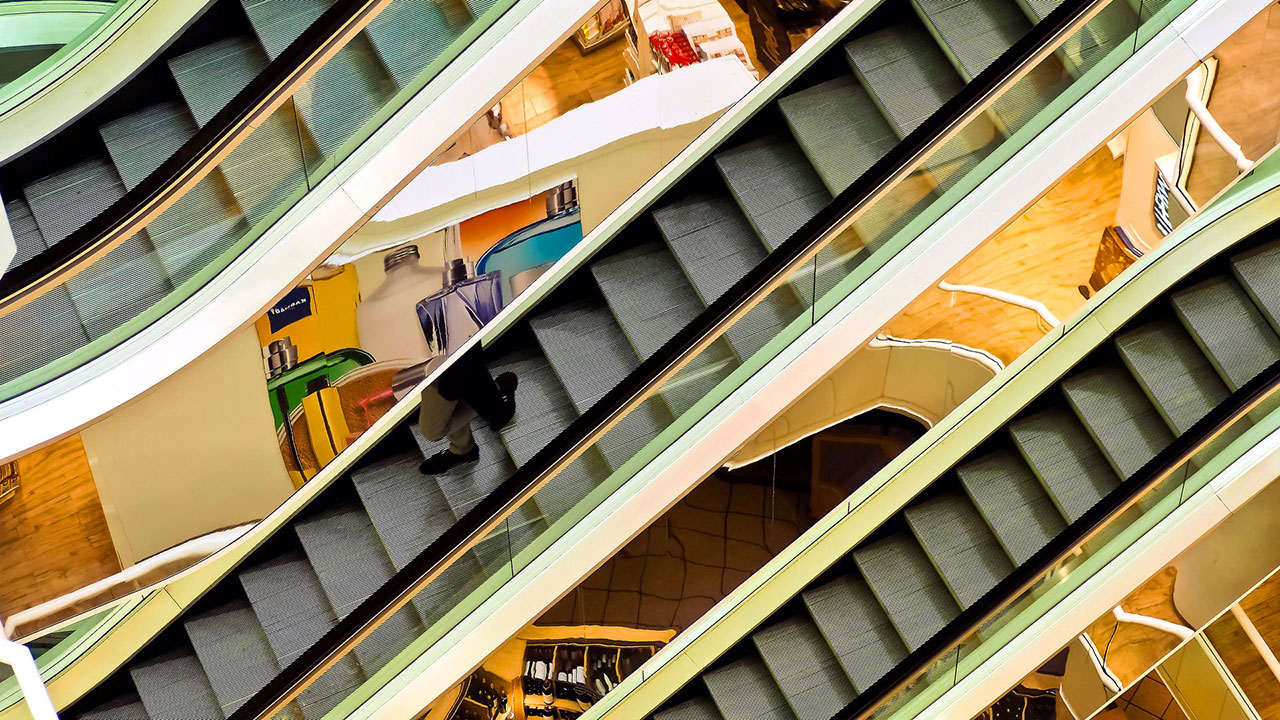 Myer and Super Retail Group hold investor appeal even as coronavirus restrictions knock retailers, says Morningstar's Johannes Faul.
Retail stocks have been among the most sold-off stocks since coronavirus impacted markets in mid-February. Consumer discretionary retailers, those who sell items considered non-essential, saw share prices fall more than 40 per cent on average between January and March.
And Faul expects sales revenue among discretionary retailers in 2020 to decline by the same amount when averaged over the full year.
However, he expects disruptions from coronavirus to be short-lived, and a strong economic recovery from next year. "But come January 2021, you'll get a strong rebound in sales," he says, citing Super Retail Group (ASX: SUL), whose brands include Super Cheap Auto and sports outlet Rebel, and department store Myer (ASX: MYR).
Faul expects a U-shaped recovery in retail spending, a view supported by comments from Reserve Bank governor Philip Lowe last week.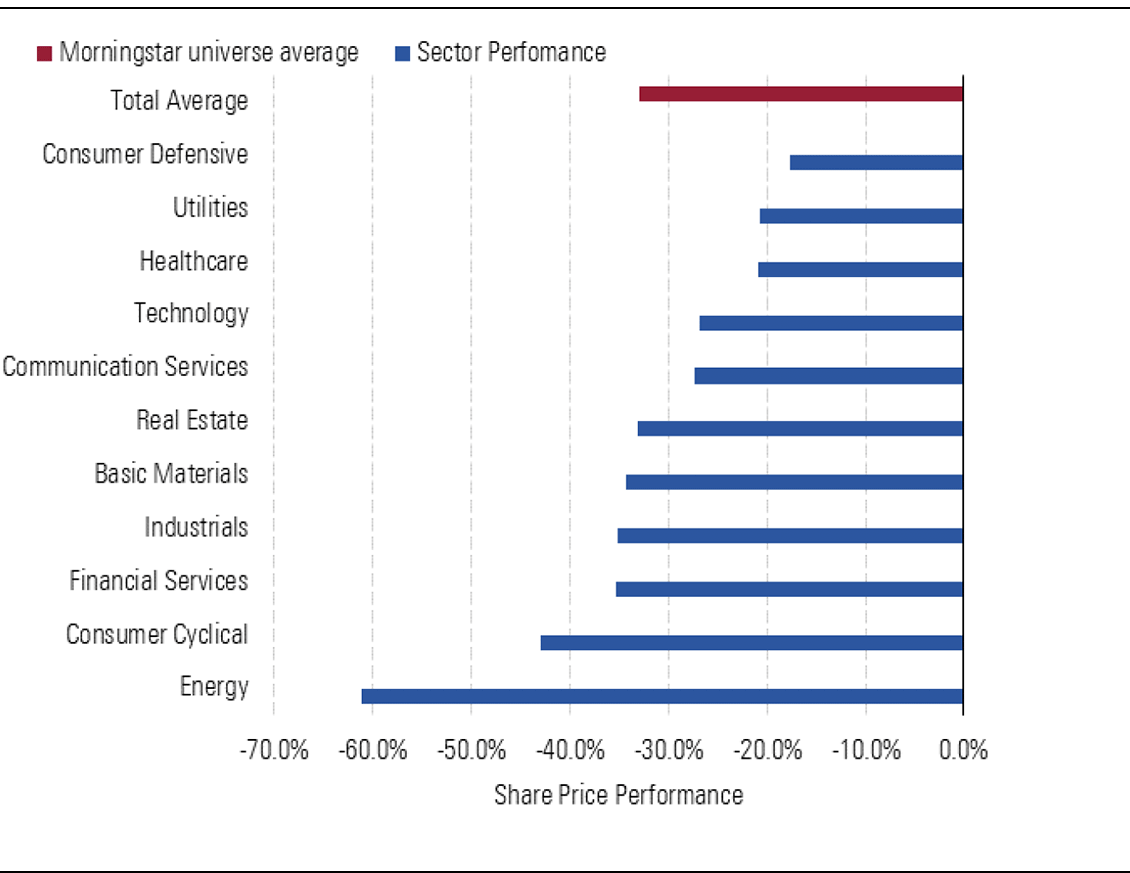 Source: Morningstar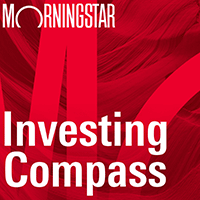 Listen to Morningstar Australia's Investing Compass podcast
Take a deep dive into investing concepts, with practical explanations to help you invest confidently.

Assuming coronavirus restrictions are wound back gradually toward the middle of the year, and most except the ban on international travel removed by late 2020, Lowe suggests a bounce-back could begin as early as the September quarter.
"If this is how things play out, the economy could grow very strongly next year, with GDP growth of perhaps 6-7 per cent, after a fall of around 6 per cent this year," Lowe said in his latest economic update.
Morningstar's Faul tips the recovery will begin in the March 2021 quarter rather than September this year.
Morningstar Rating: 4-star | Economic Moat: None | Price-to-fair value: 0.79
For this reason, Faul reduced his fair value estimate for Super Retail Group by just 5 per cent to $7.50 at the end of March. The retailer of auto parts, leisure equipment and sporting goods is one of his top picks in the retail sector.
Super Retail Group's share price fell more than 60 per cent in four weeks between 20 February and 20 March—a sell-off that Faul thinks is overdone. The company's stock has rallied since then, today trading at around $6 from lows of under $4 on 19 March.
Faul concedes trading over the next nine months will be challenging for the company as it faces a drop-off in store visitors, muted consumer confidence and store shutdowns.
"We anticipate the group's online platforms to capture more sales, but this won't offset the slow business across its physical store network where over 90 per cent of sales are still transacted."
But he believes the company has a robust balance sheet and could emerge in a strengthened position when the economic rebound begins.
"The company's solid balance sheet may allow it to further consolidate the brick-and-mortar market for auto parts, sporting goods and outdoor equipment by taking share from weaker players," he says.
Given Faul's outlook for a swift economic recovery and reasonable debt levels—he forecasts a net debt-to-earnings ratio of 2.3 for 2021, up from 1.2 in fiscal 2019—Super Retail isn't expected to raise additional capital from shareholders.
Morningstar Rating: 5-star | Economic Moat: None | Price-to-fair value: 0.33
Department store Myer also stands out as a buying opportunity in the current market. Its 20-cent share price at the open on Tuesday is more than 65 per cent below Faul's 60 cent fair value estimate.
But investors must be mindful of the risks inherent in the company—and the crucial one for multi-store retailers like Myer is rent.
Myer closed its doors temporarily on 30 March and stood down 10,000 staff as the coronavirus pandemic escalated. Management had looked to reopen stores on 27 April, but this has been pushed back to mid-May when the government is expected to relax public gathering restrictions.
"It's high risk, and that's why it's currently cheap," Faul says.
"But it's cashflow positive and management has been paying down debt levels in recent years."
Competition from online retailers has been a key challenge for Myer. And Faul expects this to intensify as e-commerce continues to encroach on brick-and-mortar store sales. Online behemoth Amazon's growth in Australia is a key example of how the overall retail sector is being reshaped.
"But in our view, Myer's online business has been gradually improving for the last year or so," he says.
"Myer was relatively late to launch its online offering, but it is a core initiative of its New Myer strategy to strengthen its online presence and is rapidly growing its e-commerce business."
Rent and wages are the two key costs for retailers—and the coronavirus has brought this burden into stark relief.
"And at the moment, it's almost been a standoff between retailers and landlords in terms of the share of pain that will have to happen," Faul says.
Rent is a large part of the balance sheet risk for Myer management and its shareholders, particularly as its store locations remain closed to walk-in customers. But the competition regulator has now cleared the way for larger retailers to collectively bargain in securing rental concessions, following on from a similar authorisation for small businesses.
Any deal Myer can reach will be critical for the state of its balance sheet over the near-term, Faul says.
"Let's just assume they come out in the next two months and get a 50 per cent cut in rent—and say they've rolled their debt—well this stock is going to go flying.
"But in two months if they say, 'there's no wiggle room on rent and we can't refinance'—then it's a different scenario."
Faul's base case is that Myer will strike a deal because of the strong vested interests across numerous stakeholders—employees, management, shareholders, landlords and the underlying business.
"And outside of the footfall restrictions currently in place, they're profitable."
Here's how some of the other retail stocks within Morningstar Australia's equity research coverage have held up.

Morningstar's Global Best Ideas list is out now. Morningstar Premium subscribers can view the list here.