News
Introducing the new Your Money Weekly website
We are pleased to announce that Australia's leading independent investment newsletter since 1973 will now be available on a dedicated website.
Why did you create a new website for YMW?
We wanted to introduce a better experience for our current and future subscribers who choose to read the newsletter on mobile devices (smartphones, iPads, etc.). While we also believe that the new website will improve the experience for our subscribers on a personal computer, rest assured that we will be retaining the existing YMW formats (PDF + Print).
What is the plan for the current YMW formats?
We plan to retain the existing YMW formats. We will continue to provide links from www.morningstar.com.au and in the Friday YMW email for those who wish to continue to read (and / or print) YMW in a PDF. In addition, those subscribers who receive YMW by mail will continue to receive copies on a weekly basis.
Are there differences between the new website and the existing newsletter?
There are three major differences between the content that will be provided in the PDF and website version of YMW:
1. Investment research:
There are some differences between the PDF version of YMW and the new website. To create the PDF version (which is also sent to our subscribers who receive YMW via the mail) we need to adjust the content to fit into the layout of the newsletter pages. Adhering to these page-size constraints sometimes requires editing to reduce the length of our research reports. The new YMW website, like our current website, will offer our full research reports. The additional content will have no impact on the conclusion or ratings of the securities.
2. Market data:
The website version of YMW will provide expanded market / financial data on the securities that are covered in each issue. However, there are some data points that we provide in the PDF version of YMW that are not available on the website version. We are currently working to incorporate those data points on the new website, but they will remain available in the PDF version of YMW (see below).
3. Version of research and market data:
The PDF version of YMW provides a static snapshot of market and investment research from the publishing date of each issue of the newsletter. The website version will provide a dynamic or real time update to the rating, research and financial data based on the latest market movements and updates to our research.
Does the new YMW website improve the Morningstar Premium subscription?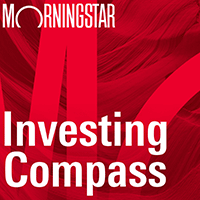 Listen to Morningstar Australia's Investing Compass podcast
Take a deep dive into investing concepts, with practical explanations to help you invest confidently.

The new YMW website is the first step in adding Morningstar's full suite of international equity research to the Morningstar Premium subscription. This will soon increase the equity coverage universe for our subscribers from about 210 securities in Australia and New Zealand to 1500 global securities from North America, Europe and Asia. Initially this will allow us to provide research on global securities mentioned in articles, such as Lex Hall's piece this week on electric vehicles, with a planned 2018 rollout of a feature allowing subscribers to discover research across our entire coverage universe. We are providing this expanded coverage without increasing the cost of a subscription to Morningstar Premium.
Will this be the final version of the new YMW website?
It is not. We consider this a beta (or test) website that will allow us to gather feedback from our subscribers. As we gather feedback, we will continue to incorporate changes to improve your ability to use our commentary and research to reach better financial outcomes. We have an existing list of changes we are working through, which will incorporate your feedback. We welcome your comments, which can be provided via ymw@morningstar.com. If you would like to join a longer-term focus group that helps us along our journey of delivering a new website, please let us know via the same mail address.
At Morningstar, investors always come first. Our entire business is built on providing tools, data, research and investment portfolios that lead to better financial outcomes. We take this responsibility seriously and will continue to focus on the integrity of our research and our mission to support you in your investing journey. We are however aware that our subscriber experience matters. We believe that this new web experience for YMW is a valuable first step in the process to refresh the way we present Morningstar Premium. Thank you for your continued support.
Mark LaMonica is a product manager, Individual Investor, Australia.