News
Investors drawn to BNPL stocks: Morningstar trading trends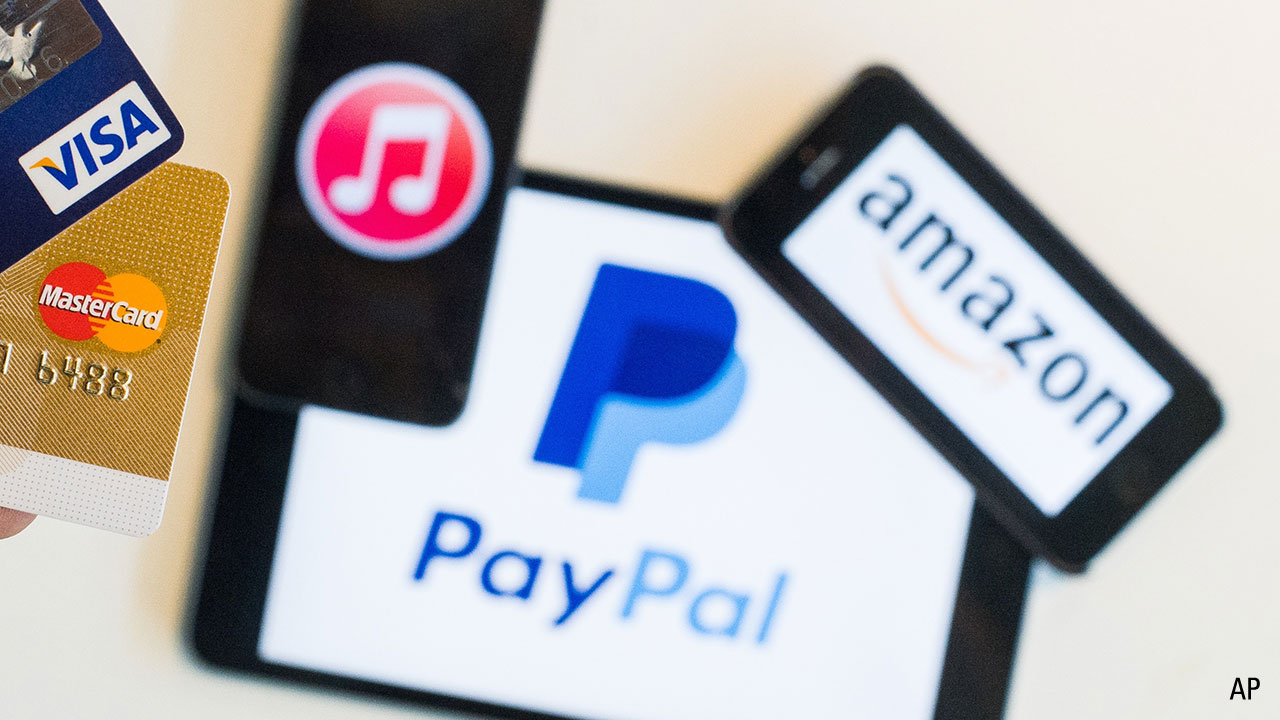 The buy now, pay later sector has become synonymous with Robinhood-style day traders swapping stock tips on Facebook, but Morningstar subscribers are also getting behind the sector's momentum.
Zip Co (ASX: Z1P) was the most traded stock among Morningstar Premium users in July, according to data from portfolio tracking tool Sharesight, outpacing much larger names CSL (ASX: CSL) and Woodside Petroleum (ASX: WPL).
BNPL rivals Openpay Group (ASX: OPY), Afterpay (ASX: APT), Sezzle (ASX: SZL) and Splitit (ASX: SPT) also featured on the top 20 trades list, making "credit services" the most popular sector for the month.
The combined market capitalisation of the six leading ASX-listed BNPL stocks – Afterpay, Zip, FlexiGroup, Openpay, Sezzle and Splitit – has risen by 380 per cent since January last year. It is now worth over $22.19 billion, up from $4.63 billion in January 2019.
Morningstar partnered with Sharesight in 2019 to deliver a portfolio tracking tool available to subscribers.
Zip Co investment growth, expansion and contraction, July 2020
Time period: 01/07/2020 - 31/07/2020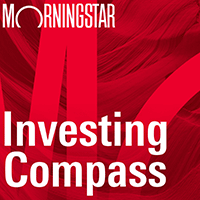 Listen to Morningstar Australia's Investing Compass podcast
Take a deep dive into investing concepts, with practical explanations to help you invest confidently.

Define drawdown as decline by 10 per cent or more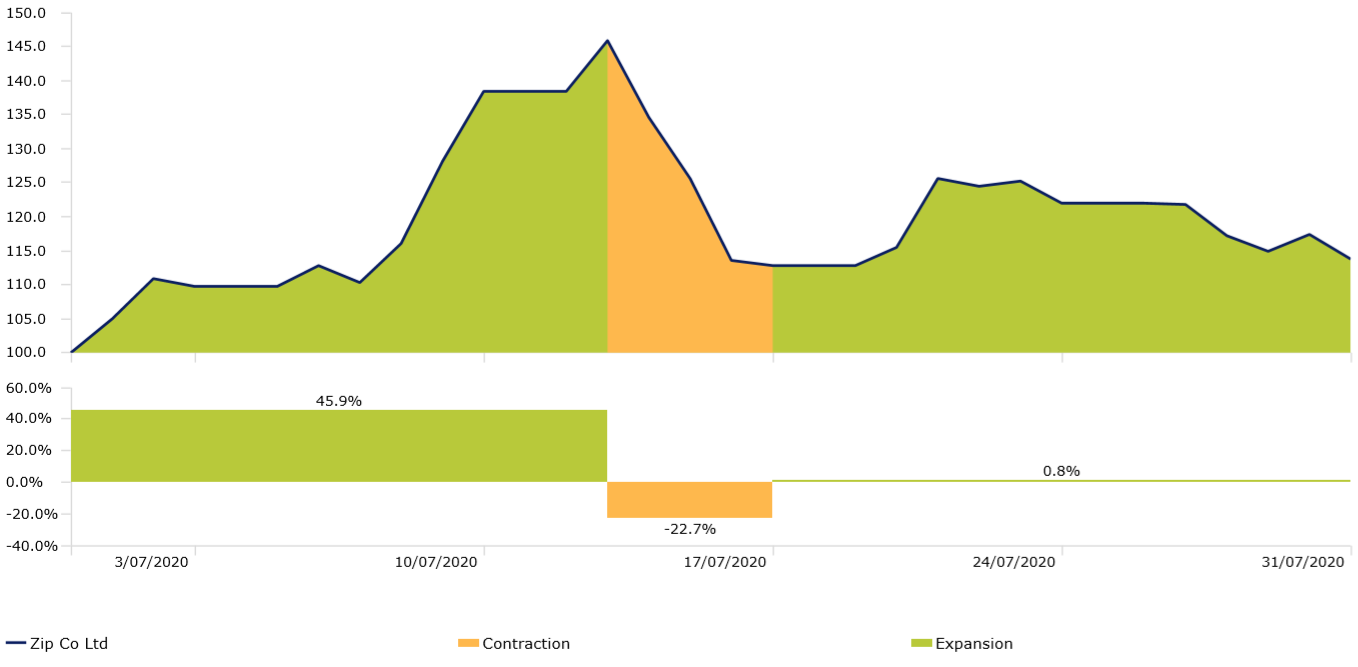 (Click to enlarge) Source: Morningstar Direct
A perfect storm
The BNPL sector has made headlines as home-bound consumers turn to retail e-commence platforms. Several major retailers including Amazon Australia, eBay and Bunnings have integrated BNPL services into their platforms, enabling customers to shop and pay in instalments without requiring trading credit, upfront fees or interest.
Several BNPL firms have also announced capital raisings and expansion plans since January, catapulting their share prices. Zip is getting a foot in the US after acquiring QuadPay; Splitit signed a deal with Mastercard; and Afterpay is eyeing the Canadian market, after breaking into the US and UK markets.
Chatter around BNPL stocks on social media reached a fever pitch in July, forcing a former moderator of the popular 37,000-strong "ASX Stock Tips" group to issue a warning:
"Remember not everyone here is interested in BNPL stocks, we are an ASX stock tips group," he wrote in a Facebook post last month.
"People who post the useless comments about the price movements, screenshots, rockets etc will be removed from now on."
BNPL investment growth, YTD
Time period: 01/01/2020 to 31/07/2020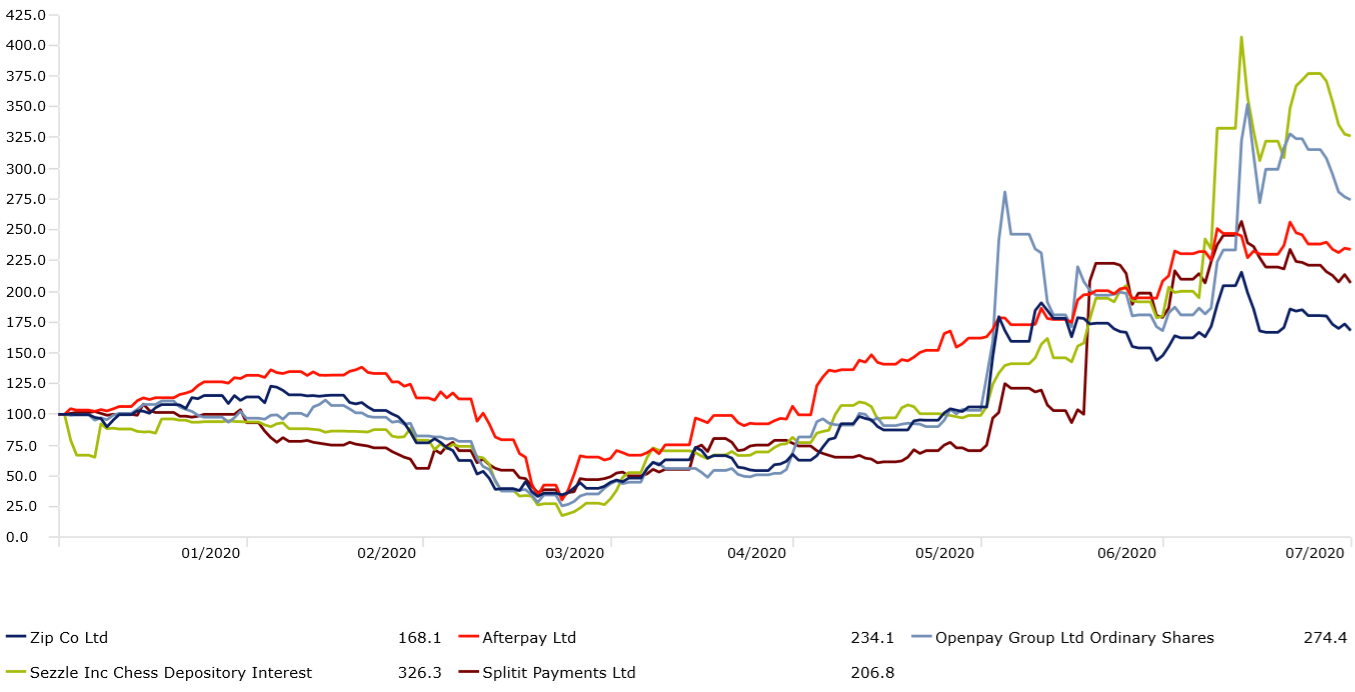 (Click to enlarge) Source: Morningstar Direct
Shares overvalued
Morningstar equity analyst Mark Taylor says Afterpay's accelerating expansion strategy is playing out nicely amid the declining popularity of credit cards and the increase in online retail spending.
But Taylor believes Afterpay's meteoric stock price growth from a low of $8.90 in March to over $70 today places it squarely in overvalued territory. Taylor's fair value estimate is $24.10 – a 200 per cent premium to its trading price.
Taylor says the stock is likely to keep garnering interest as the company signs up new customers and partnerships - recently with eBay Australia and Qantas. However, he doubts these will translate into underlying sales growth at the same rate as the company has historically enjoyed.
"Competition from other finance providers is intensifying, and there are also risks of higher bad debts and further regulatory scrutiny, particularly as virus-related economic support is withdrawn," he says.
Top trades
Morningstar users also had their eye on ASX-listed defence and space company Electro Optic Systems (ASX: EOS), which was a beneficiary of the Australian government's $270 billion defence spending plan to upgrade the Australian Defence Forces.
BetaShares's NASDAQ 100 ETF (ASX: NDQ) also got a look in alongside cloud communications platform Whispir (ASX: WSP) and e-commerce retailer Kogan.com (ASX: KGN).
Newly listed telco Tuas Limited (ASX: TUA) debuts on the top 20 list after the Singaporean subsidiary was spun off from TPG Australia. As part of TPG's merger deal with Vodaphone, shareholders received shares in TUA in the ratio of one Tuas share for every two TPG shares held.
Morningstar senior equity analyst Brian Han says Tuas is currently losing about $3 million a year and remains in a "build-out mode".
Travel stocks including Flight Centre Travel (ASX: FLT), Qantas Airways (ASX: QAN) and Webjet Limited (ASX: WEB) featured heavily among Morningstar users top trades for the second quarter of 2020 but have since fallen out of view.
Most Morningstar Premium users recorded no trades during July in line with a longer-term approach to investing.
Top 20 ASX trades July 2020 | Morningstar Premium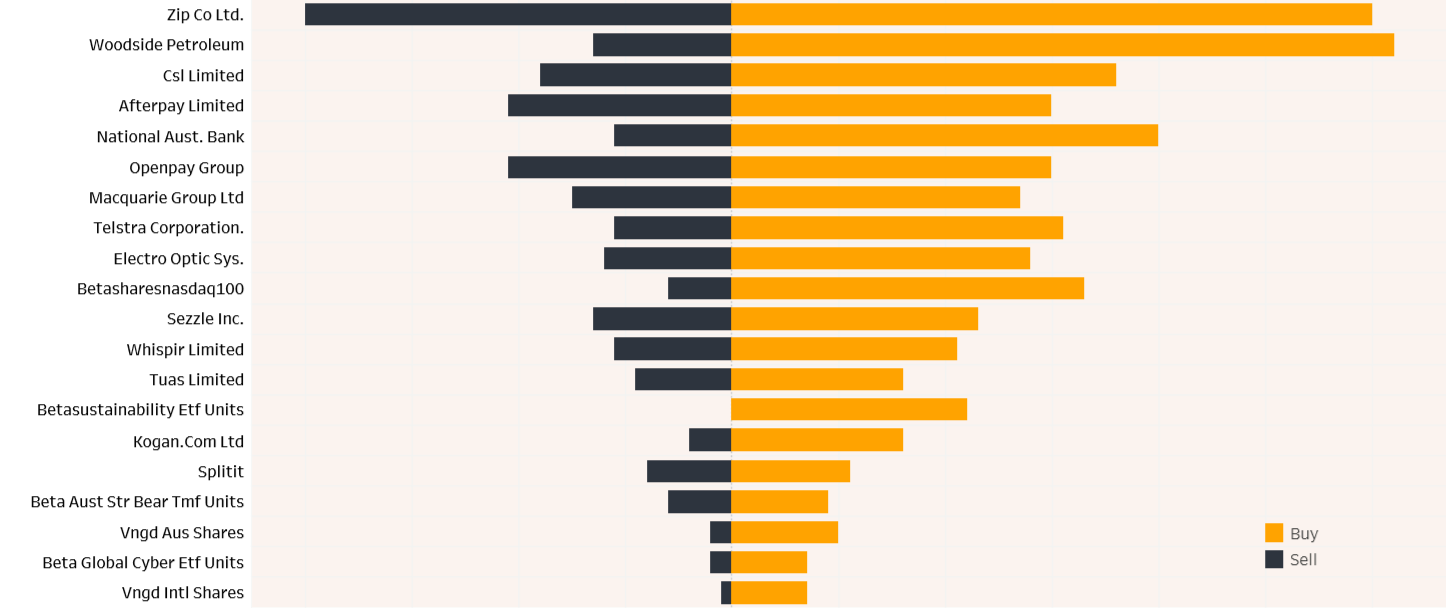 (Click to enlarge) Source: Sharesight