News
Is remdesivir-maker Gilead Sciences a 'buy'?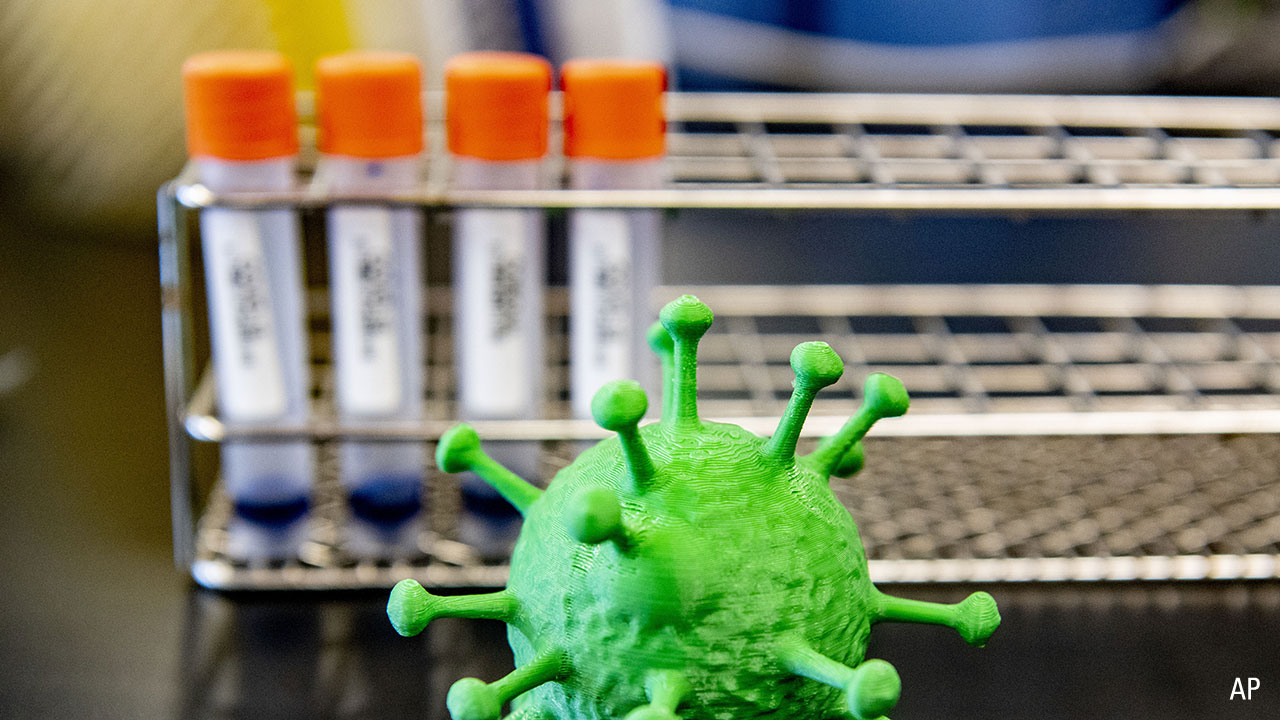 Shares of Gilead Sciences (GILD) shot up 5.7 per cent on April 29, after Dr. Anthony Fauci, director of the National Institute of Allergy and Infectious Diseases, said the firm's experimental drug remdesivir could modestly improve recovery times in patients with COVID-19.
Fauci said that results from a randomized placebo controlled trial sponsored by the NIAID showed that remdesivir has a "clear-cut, significant, positive effect in diminishing the time to recovery."
Although Fauci noted that the data from the study has yet to be peer-reviewed and analyzed, he said he was confident that the data provided clear-cut evidence that remdesivir is effective, and as such he believes there is an ethical obligation to let the people in the placebo group know so they can start receiving the treatment that works. He went as far as to say that remdesivir will be "the standard of care" for COVID-19 patients.
Healthcare strategist Karen Andersen, who covers Gilead Sciences for Morningstar, assigns a 100 per cent possibility that the drug will be approved and a 60 per cent probability that the drug will be used for stockpiling.
"We see imminent emergency use authorization from the Food and Drug Administration and full FDA approval by mid-year," Andersen said. But that doesn't mean it's time to stock up on shares of Gilead Sciences.
"While remdesivir is an example of the sort of innovative antiviral medicines coming from Gilead's pipeline, which has created a portfolio of HIV and hepatitis C drugs that support a wide moat, we don't think the drug has yet demonstrated that it will have a large and sustained impact on Gilead's future cash flows," Andersen said.
Remdesivir's roller-coaster of news has caused the stock price to whipsaw throughout April, with shares trading in a range from $72-$85. Andersen's fair value estimate has stayed within a tight range of $82-$85 over the trailing four-week period.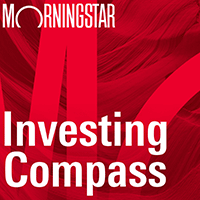 Listen to Morningstar Australia's Investing Compass podcast
Take a deep dive into investing concepts, with practical explanations to help you invest confidently.

A lot of the news that has moved the stock price this month is based on uncontrolled studies, which Andersen believed provided a murky view of remdesivir's effectiveness. Not only that, but she had already built in a high probability of the stock's approval in 2020 and continued use throughout 2021; in her valuation model for Gilead, she estimates peak sales approaching $2 billion in 2021.
Although that sounds like a lot of money—and it is—it represents only a small percentage of Gilead's overall revenue. Gilead is a diversified, large-cap pharmaceutical firm whose trailing 12-month revenue tops $22 billion; the majority of its revenue comes from its industry-leading therapies for HIV and hepatitis C.
In addition, it's uncertain whether that revenue will be sustained beyond a few years given that COVID-19 vaccines are currently in development—once a substantial portion of the population receives the vaccine, demand for COVID-19 therapeutics such as remdesivir would likely wane.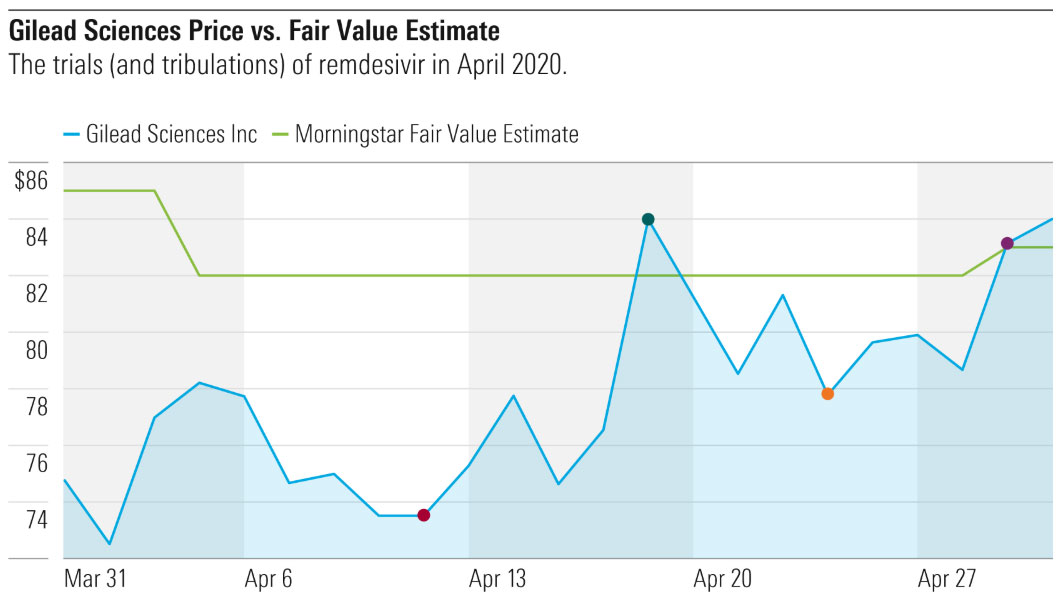 April 10 Data from the first 53 patients who received Gilead's remdesivir as compassionate use were published in The New England Journal of Medicine, which highlighted the drug's potential even among those with severe disease (nearly two thirds of these patients were on ventilators at the start of their remdesivir treatment).
April 17 More promising but uncontrolled data were leaked from a University of Chicago hospital clinical trial. (Results of this Phase 3 SIMPLE study have since been officially released).
April 23 Disappointing data from a controlled but incomplete study in severe patients in China (now published in the Lancet) was leaded and accidentally posted on the World Health Organisation website, which removed the data, but not before it was widely reported by media outlets including STAT, Bloomberg and the Financial Times.
April 29 NIAID director Dr. Anthony Fauci said remdesivir trials showed that the drug was effective and FDA commissioner Scott Gottlieb tweeted that remdesivir shows promise as "the beginning of a better toolbox" to combat COVID-19.
Source: Morningstar Direct. This chart displays the closing prices for Gilead Sciences during the month of April, excluding April 10 (Good Friday) and weekends. Data as of March 31, 2020.