News
JB Hi-Fi's profit soars but Amazon looms large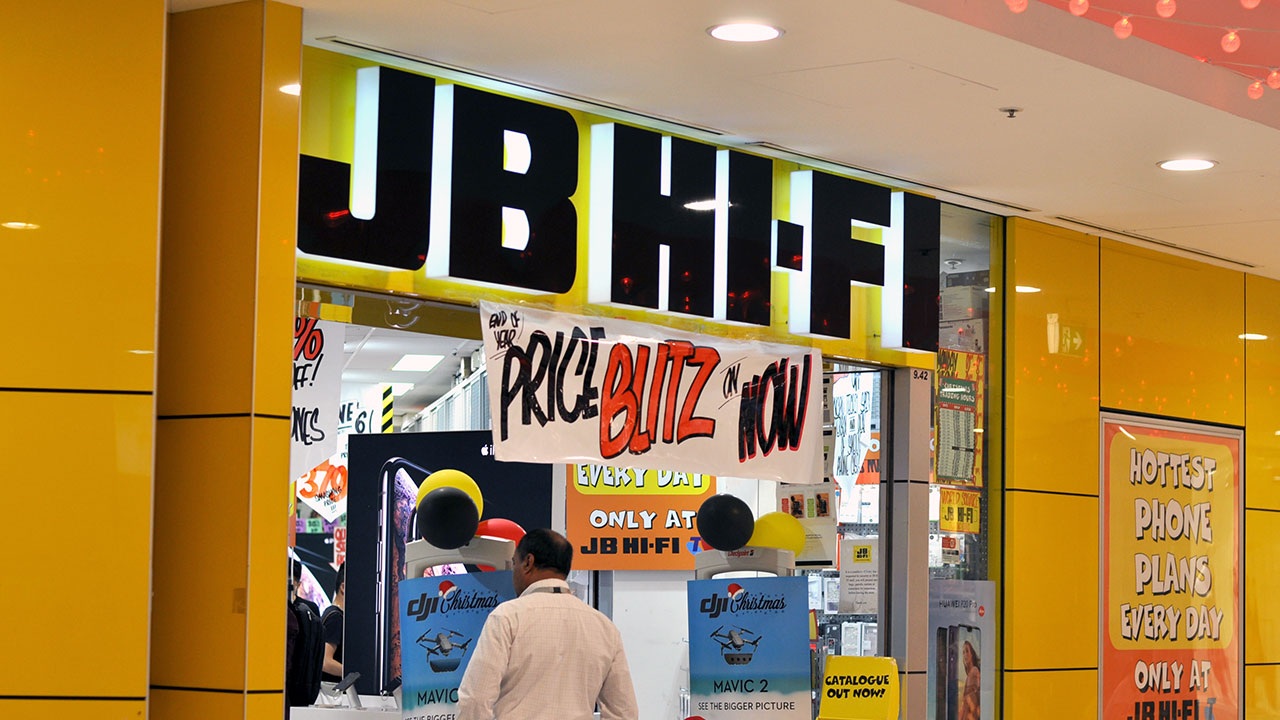 JB Hi-Fi has staved off the Amazon threat for now, posting record profits and strong summer sales in the second half of 2019.
But Morningstar's director of equity research Johannes Faul is cautious, and expects no let-up in the US tech behemoth's growth.
At $42.95, JB Hi-Fi (ASX: JBH) is materially overvalued, in Faul's view, trading at a 62 per cent premium to his increased fair value estimate.
This is despite the electronics retailer reporting a 6.55 per cent increase in net profit to a new record $170.6 million. Sales momentum picked up for the group's key Australian businesses in the second quarter, shaking off sector-wide softness, horrendous bushfires on the Australian east coast and the impact of the coronavirus on consumer confidence.
Revenue was just shy of $4 billion for the period—up 3.9 per cent on a year ago—with comparable sales growth at its major Australian store segment hitting 4.4 per cent. The market had tipped total sales growth of 3.4 per cent.
In terms of profitability, Faul says JB Hi-Fi owned home appliance store The Good Guys was the standout, driven by productivity initiatives like rolling out technology to streamline the in-store processes. The segments cost of doing business declined by 38 basis points, lifting profitability of sales.
JB Hi-Fi chief executive Richard Murray on Monday singled out the company's performance in the lead-up to—and during—the festive season, while announcing JB Hi-Fi had also made a strong start to January.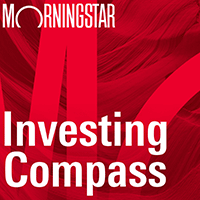 Listen to Morningstar Australia's Investing Compass podcast
Take a deep dive into investing concepts, with practical explanations to help you invest confidently.

"We are pleased to deliver positive sales and strong earnings growth in the first half of FY20, with sales improving throughout the half and culminating in a strong Christmas quarter," Murray said.
The market responded positively, sending shares 12.27 per cent higher to $45.02 Monday and making the company the best performer in the ASX/200.
Morningstar's Faul acknowledged JBH's strong result, increasing his fair value by 8 per cent to $26.50. However, he says Amazon (NAS: AMZN) is on track to take a chunk of the Australian retail landscape and should not be underestimated. He expects increased competition from Amazon Australia could hamper JB Hi-Fi's growth prospects.
"Amazon's entry hasn't been felt yet by JB Hi-Fi's top line," Faul says. "Nevertheless, we contend Amazon will grow quickly in Australia, and we expect the online giant to build a large local business and contain JB Hi-Fi's capacity to expand profit margin in the mid-term.
Amazon Australia officially came online in December 2017 and reportedly now has more than 100 million items available through its Australian store. Its Prime subscription service launched in 2018, alongside fulfilment centres in Sydney and Melbourne and Perth.
However, it's been slow to rise, and customers are reportedly underwhelmed by its product range. Amazon Australia is also being beaten on price by the likes of Rebel Sport and JB Hi-Fi on key categories, analysts at Morgan Stanley say.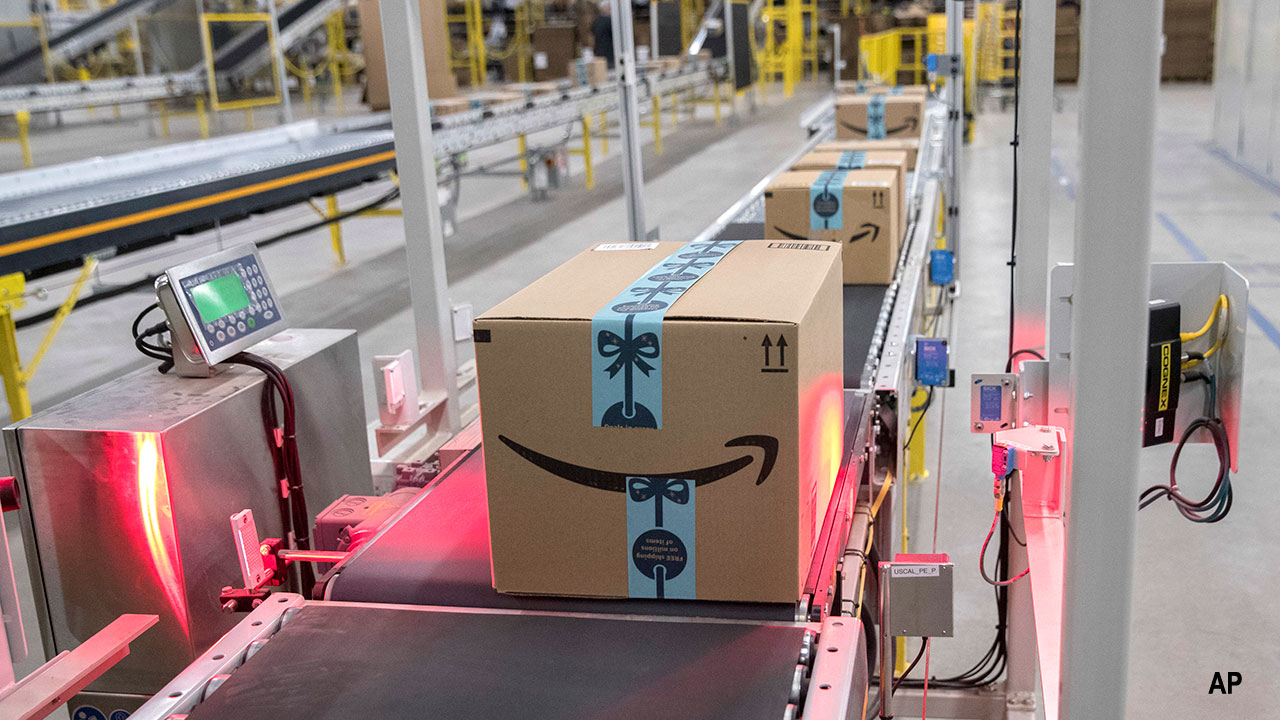 JBH declared a fully franked 99 cent interim dividend, up from 91 cents a year ago.
Amazon's quarterly results show continuing strong retail sales growth and a growing international Prime membership base.
While the Amazon threat looms large, Faul is confident in JBH's ability to successfully compete.
"We estimate JB Hi-Fi managed to grow market share in the first half with its Australian sales growth stronger than the ABS seasonally adjusted growth of 2.8 per cent in electrical and electronic good retailing over the first six-months of fiscal 2019," he says.
"This strong market position and JBH's recent sales resilience, despite macroeconomic headwinds, underpins our confidence in the group's ability to successfully compete with Amazon Australia."
The company has risen to the challenge, leveraging its large store network to offer customer a click-and-collect service. Ninety per cent of these sales are ready for collection within 30 minutes. Online sales in Australia rose 18.3 per cent to $170 million—representing 6.3 per cent of total sales.
"[Click and collect] opens the door for impulse purposes and is an opportunity for trained staff at the pick-up point to cross-sell or upsell products," Faul wrote in a special report on Amazon AU's presence in 2018.
JBH declared a fully franked 99 cent interim dividend, reflecting a 65 per cent payout ratio, up from 91 cents a year ago. Investors in the relentless hunt for yield can expect a yield of 3 per cent at current prices, Faul says, forecasting a dividend of $1.49 in 2020.
JB Hi-Fi's has a mixed history of dividend growth over the last decade, having cut the payout in fiscal-2012/13.
Management has increased 2020 sales guidance for JB Hi-Fi Australia, to $7.33 billion. Faul is slightly more upbeat, predicting sales to grow to $7.37 billion.
Read Faul's full report here:
Solid Sales Growth Highlights JB Hi-Fi's Resilient Market Position. FVE Up 8% to AUD 26.50
Morningstar has compiled a handy list of more than 150 companies under coverage that will release earnings results during February Reporting Season.