News
Lendlease profit plunges 96pc amid $1bn impairment bill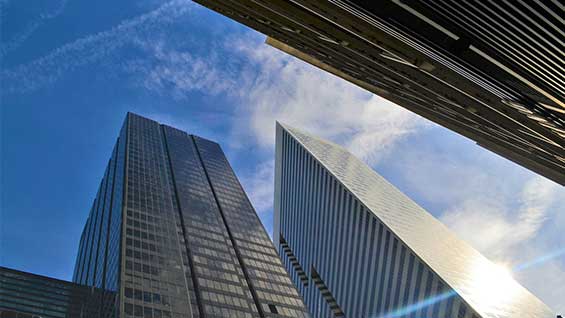 Global construction and property powerhouse Lendlease has posted a 96 per cent fall in first-half earnings following a $1 billion impairment bill including losses on three key motorway projects.
Most of this decline is due to the Lendlease's (ASX: LLC) engineering and services division, which lost $218 million in the year-ended 30 June 2018.
Reported earnings slid 96 per cent to $16 million, from $426 million a year earlier.
Total impairments for the period will top $1 billion, when combined with associated writedowns of $500 million and an estimated $300 million reduction in working capital.
"The amount allowed for reflects the estimated cost of completing the projects, which are now well advanced and are expected to complete by the end of calendar year 2020," Steve McCann, Lendlease CEO and managing director, told shareholders yesterday.
Losses incurred in the most recent half-year relate primarily to three projects:
NorthConnex, Sydney
Gateway Upgrade North, Brisbane
Kingsford Smith Drive, Brisbane
In response to the latest set of writedowns, Morningstar senior equity analyst Tony Sherlock has cut his fair value estimate by 11 per cent to $15.20. This follows an earlier FVE reduction in November, when it was reduced to $17.20 from $18.50.
At 2.15pm, Lendlease was trading at $13.05 - a 14 per cent discount to the FVE.
"We've adjusted our forecasts to assume the Australian engineering and services business is exited in June 2020," Sherlock says.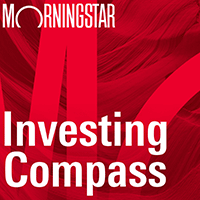 Listen to Morningstar Australia's Investing Compass podcast
Take a deep dive into investing concepts, with practical explanations to help you invest confidently.

"[The decision to exit these businesses]is quite a backflip, as the firm had previously flagged its engineering business benefited from competitive advantages, and was essential to its integrated model."
The businesses earmarked for divestment are from the company's development and construction segments, having mostly been acquired between 2010 and 2012. They include Valemus, a diversified engineering and services company, which Lendlease acquired for $500 million in 2010.
'Tight-lipped on financials'
Getting a clear picture of how they contribute to the group total is difficult as management is "tight-lipped" on the financial details, Sherlock says.
"Financial disclosure is opaque, making it difficult to see financial performance at a divisional level. High business complexity makes it difficult to forecast future earnings."
But by "back-solving", Sherlock estimates engineering and services contribute about 5 per cent of total group operating earnings.
Sherlock also calls out another $350 million to $450 million of what management refers to as "concluding customer contracts" as an example of this lack of clarity from management.
"We speculate these 'concluding customer contracts' is a euphemism for warranties, which Lendlease will need to provide on further underperforming or high-risk projects.
Sherlock has trimmed his outlook for Australian development, but raised growth expectations for development in the US and UK.
He is much more bullish on the company's funds management operations, which he views as the most attractive part of the business. Through a similar back-solving process, he estimates this contributes about 10 per cent to the group's total earnings before interest, tax, depreciation and amortisation.
Assets under management rose 20 per cent to $34 billion in the last 12 months, and Sherlock says a solid $6 billion pipeline of office construction projects in Sydney, Melbourne and Singapore – slated for completion over the next 3½ years – provides further encouragement.
Urban regeneration pipeline
Sherlock also likes Lendlease's urban regeneration business segment, citing the planned $14.5 billion Thamesmead Waterfront and $2.7 billion Birmingham Smithfield projects in the UK.
These mirror a successful business model the company adopted in partnering with the City of Sydney to develop the Barangaroo mixed-use commercial, residential and retail precinct on Sydney's harbour foreshore. It has about $20 billion worth of these urban regeneration projects in the pipeline in Europe alone.
"But these are very long-tail, stretching all the way out from 2019 to as far as 2030. You've got these projects stacked up, but you don't know when they're going forward, and you don't know when that profit is going to fall," Sherlock says.
"It would appear Lendlease currently has an edge over peers in securing urban regeneration projects.
"However, the high returns the firm is achieving on invested capital could attract more competitors to the space, moderating development margins in outer years."