News
Morningstar puts IOOF under review as top brass forced out by APRA claims

Morningstar equity analysts have placed listed financial services giant IOOF under review following the regulator's bombshell decision to disqualify its top executives from managing people's retirement savings.
The Australian Prudential Regulation Authority's attempt to boot several IOOF (ASX: IFL) key senior personnel from the superannuation industry, including its managing director and chairman, is a "major hit" to the company's reputation, says Morningstar analyst Chanaka Gunasekera.
He expects the action will disrupt IOOF's senior management and place the company's proposed acquisition of ANZ Wealth in "serious jeopardy".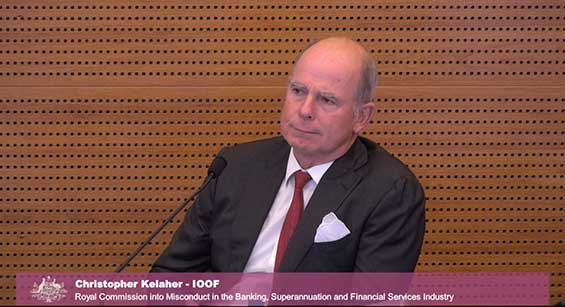 The banking royal commission put IOOF under the blow-torch in August
APRA sought to disqualify several IOOF personnel including managing director Chris Kelaher, chairman George Venardos, CFO David Coulter, company secretary Paul Vine, and general counsel Gary Riordan on Friday, accusing them of being unfit to act as a responsible officer or a trustee of a superannuation entity.
APRA is also seeking declarations in the Federal Court against IOOF subsidiaries Questor Financial Services (no longer operational) and IOOF Investment Management Limited that they both breached their duties as trustees.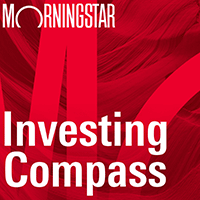 Listen to Morningstar Australia's Investing Compass podcast
Take a deep dive into investing concepts, with practical explanations to help you invest confidently.

Amid increasing pressure, Kelaher and Venardos today announced their intention step aside from the company, effective immediately, while they fight the legal action brought by APRA.
IOOF said other executives including Coulter, Vine, and Riordan will remain in their positions – but retain no responsibilities in relation to the management of the IOOF trustee companies.
IOOF's head of wealth Renato Mota has been appointed acting CEO and non-executive director Allan Griffiths will act as chairman.
In a statement to the ASX this morning, Griffiths said the APRA allegations were "misconceived" and that the company would vigorously defend them.
The action led to IOOF's share price plunging almost 36 per cent on Friday – ending the day at $4.60. Stocks continued to fall today, down 6.5 per cent to $4.30 at 2pm Sydney time.
Price Chart - IOOF Holdings Limited IFL

Source: Morningstar Australia
ANZ Wealth acquisition "in jeopardy"
Gunasekera had expected IOOF's proposed acquisition of ANZ Wealth to be a key driver of the company's medium-term growth. However, he says APRA's Friday action has jeopardised the acquisition.
Following the regulators' announcement, ANZ Bank (ASX: ANZ) indicated it was assessing its options regarding the deal. Gunasekera says this is complicated by the fact that IOOF has already paid $800 million and took legal ownership of ANZ's aligned dealer group on 1 October.
"We understand from the company that if the trustee of the ANZ superannuation funds being transferred conclude the successor fund transfer is not in the best interest of members, IOOF is still likely to retain the aligned dealer group and their financial advisors," Gunasekera said.
"Nonetheless, the primary driver of our near-term earnings growth forecast is the successor fund transfer.
However, Morningstar would also expect that if the fund transfer did not occur, then IOOF would receive a refund from ANZ Bank of at least a portion of the $800 million already paid.
Morningstar has sought further clarification on the deal from IOOF which it expects to receive early this week. Until then, they have placed the stock under review.
Royal commission haunts IOOF
The banking royal commission put IOOF under the blow-torch in August, alleging, amongst other things, the company failed to act in the best interests of its super members by using a super fund asset to compensate members for the trustee's or service provider's alleged mistake.
The commission also highlighted APRA's concern of now non-operational IOOF subsidiary Questor Financial Services Limited having the dual role of being a registrable superannuation entity trustee for its superannuation funds and a responsible entity for its cash management trust, or CMT.
Evidence showed Questor reduced the distribution from the CMT to recoup a previous overdistribution without telling unit holders, including its superannuation members. Questor then used the super fund's reserve fund to compensate members.
While Kelaher recognised an error in distribution, he maintained members were compensated in full. This was even after senior counsel put it to Kelaher this was inaccurate because an asset of the fund was used to compensate them.
Gunasekera characterised IOOF's performance at the commission as "weak", and Kelaher's testimony as "unconvincing", in a note published mid-August. He warned that the showing may "come back to haunt IOOF" in the future. Those fears appear to have been realised today.
The commission also revealed that APRA was concerned about IOOF's governance structures among several other matters and was not satisfied with IOOF's responses.
Gunasekera believes Friday's announcement is the first example of a likely tougher stance by Australia's regulators, the APRA and ASIC (the Australian Securities and Investments Commission).
"Investors need to keep in mind when considering investing in organisations such as IOOF (and AMP)," Gunasekera.
More from Morningstar
• Brace for hard landing in Aussie property market, OECD warns
• November's rocky ride casts doubt over Christmas rally
• Make better investment decisions with Morningstar Premium | Free 4-week trial