News
Morningstar tips ceasefire in telco price war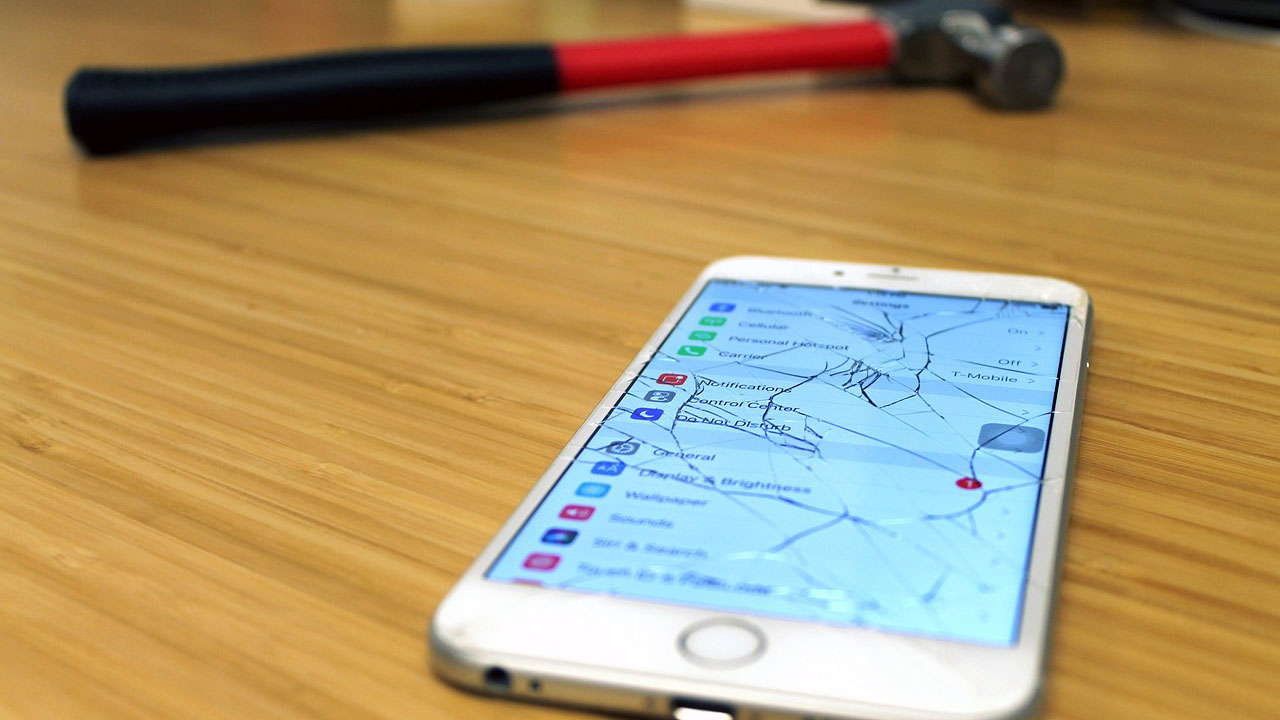 Morningstar telco analyst Brian Han expects a ceasefire in the discounting price war and a return to rationality as bitter rivals Telstra (ASX: TLS), Optus and Vodafone seek to reap the rewards of heavy investment in a less crowded playing field.
In a Morningstar webinar on Tuesday, Han said the past two years had been a period of "unprecedented" competition in the mobile market.
And market leader Telstra would look to increase prices in the wake of the decision by TPG Telecom (ASX:TPG)—the result of this month's merger between Vodafone and TPG—to scrap plans for a mobile network.
"We've been getting better and better deals from all these telco providers and paying less and less for each additional service," Han said.
"Now, as the industry leader, Telstra recently increased its prices on all its mobile plans between $5 to $15 per month. In return for that, it'll give you more data and some 5G access.
"But as the market leader, it is now saying, 'OK, those discounting wars that we have been engaged in, they were just too damaging. And now that we know that there won't be a fourth new mobile network operator, we are going to start lifting prices to get some return on all the investment that we have made.'"
Han said all eyes would now be on the response from rivals Optus and Vodafone.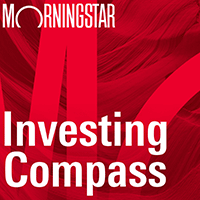 Listen to Morningstar Australia's Investing Compass podcast
Take a deep dive into investing concepts, with practical explanations to help you invest confidently.

"Will we continue to see aggressive price discounting, or will we see some rationality coming back and therefore improve the return for all the players?
"My personal view is that the latter will happen. There will be periodic discounting here and there but over the next two to three years, rationality will come back into the mobile market simply because it will be a three-player market instead of a four-player market that people were very scared of and that was one of the reasons why such discounting happened over the past two years."
Han said Telstra had held up well in the face of the covid crisis and was on track with its efforts to cut costs. At current prices, narrow-moat-rated Telstra is the standout in the sector with its shares trading at a 23 discount to Han's fair value estimate of $4.40.
Telstra's defensiveness, solid balance sheet, and long-term upside from cost-out and 5G competitive edge would especially appeal to those who are watching the market rally with incredulity, Han says.
"The cost-cutting is progressing nicely and during the current lockdown, the demand for its services is holding up pretty well. So I've got nothing really too concerning to think about in terms of the fundamentals."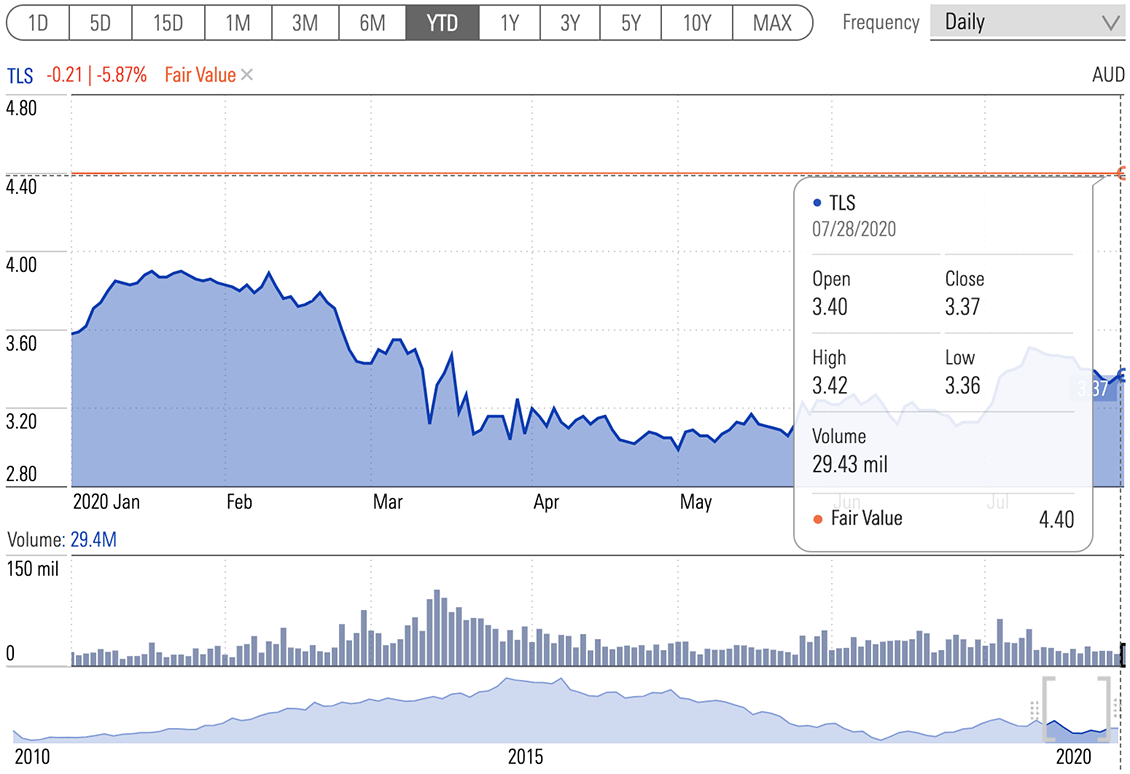 Source: Morningstar Premium
Telstra v Optus
Han says investors will be keenly watching the response from Optus and Vodafone to Telstra's price moves, as well as the renewed tension between Optus and Telstra over prices and coverage.
Telstra runs the country's largest mobile network, which reaches 99.5 per cent of the Australian population according to ABS data. By comparison, Optus's mobile coverage reaches 98.5 per cent.
"Optus, fundamentally, they want to follow and lift prices. At the same time, though, they're playing very cute right now," Han says. "They're putting up big ads saying, 'Look how heartless Telstra is, increasing prices in this environment when everybody's on struggle street'. So they're doing selective promotional deals to try to steal some customers from Telstra. The most important bit of that you have to watch now is Vodafone."
Against that backdrop is the bedding down of the merger between Vodafone and TPG, which was sealed on 13 July.
Han foresees a compelling tussle for power among the merger partners.
"On the one hand, Vodafone would love to match the price increases because they have sunk in billions in this market and haven't had much of a return on it. They would love to follow and lift their prices to increase their return," Han says.
"On the other hand, their marriage partner, TPG Telecom, they are fundamentally a discounter. They always discount; they always want to win market share by offering the lowest prices. So it will be interesting to see how this marriage works out.
"And we'll get to see who really calls the shots in this marriage. Is it going to be Vodafone or is it going to be TPG? And depending on that reaction, that will have a big impact on the mobile market. Will we continue to see aggressive price discounting, or will we see some rationality coming back and therefore improve the return for all the players?"
Morningstar's Global Best Ideas list is out now. Morningstar Premium subscribers can view the list here.