News
Musk Beelines for outright Twitter buy with 54% premium bid
Elon Musk has tabled an offer to buy social media platform Twitter (TWTR) outright at a 54% premium after reconsidering his initial investment.
In an astonishing hostile takeover bid announced through regulatory filings and a public statement today, the Tesla (TSLA) CEO said he intended to "unlock" the platform's value by privatising it.
"I invested in Twitter as I believe in its potential to be the platform for free speech around the globe, and I believe free speech is a societal imperative for a functioning democracy," he said.
"However, since making my investment I now realise the company will neither thrive nor serve this societal imperative in its current form. Twitter needs to be transformed as a private company.
"As a result, I am offering to buy 100% of Twitter for $54.20 per share in cash, a 54% premium over the day before I began investing in Twitter and a 38% premium over the day before my investment was publicly announced.
"My offer is my best and final offer and if it is not accepted, I would need to reconsider
my position as a shareholder. Twitter has extraordinary potential. I will unlock it."
Twitter shares are currently trading at around $45, so Musk's premium bid of $54.20 values the whole company at around $43.4 billion, based on the 800 million shares outstanding in the firm. In pre-market trading, Twitter shares are up 10% to nearly $51 per share.
At best, 50/50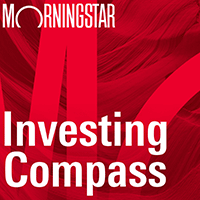 Listen to Morningstar Australia's Investing Compass podcast
Take a deep dive into investing concepts, with practical explanations to help you invest confidently.

Morningstar senior equity analyst Ali Mogharabi posits that Musk's bid could result in much more fundamental changes at the business, regardless of whether it is accepted.
"While the board will take the Tesla chief executive's offer into consideration, we believe the
probability of Twitter accepting it is likely below 50%," he says.
"However, we think the board may also be pondering whether it should discuss leadership changes, such as replacing CEO Parag Agrawal with Musk, as that may lessen the likelihood
of Musk selling his shares if the bid is rejected.
"Musk referred to this as his 'best and final offer' and [said] that, if not accepted, he 'would need to reconsider [his] position as a shareholder,' threatening that he may consider selling
his current stake. This could possibly drive the stock price down and disappoint Twitter shareholders.
"If Musk's offer is rejected, he could still attempt to raise the capital necessary to create a similar social media platform to compete with Twitter, although attracting millions of daily
active users, as Twitter had at the end of 2021, would be a tough task. Whether Twitter accepts the offer or Musk sells or keeps his stake in the firm, we think his influence on the platform will remain very high."
All becomes clear
Musk's dealings with the business have been front and centre of business news in the last two weeks, after he initially announced his intention to take a controlling stake in Twitter and join the company's board. The latter plan was subsequently retracted, though it was at first unclear precisely why.
"When Elon Musk took a 9.2% stake in Twitter and then declined to take a position on the board there was much speculation as to his motives for not accepting the role," says Michael Hewson, chief market analyst at CMC Markets.
"Today we found out why he was so reticent. [...] As a member of the board, he would have been precluded from making such a bid. The big question for the Twitter board now is whether to accept a very generous offer for a business that has been a serial underperformer and tends to treat its users with indifference.
"Whatever your feelings on Musk he would certainly shake things up, with the only question as to whether he would make things worse or improve them."