News
Musk was wise to settle with SEC, say analysts

A problem for Tesla is finding a replacement for Elon Musk as chief executive
Tesla (TSLA) shares crashed on Friday after news broke the previous night that founder Elon Musk had been charged with fraud by the US regulator, the Securities and Exchange Commission.
Just a day later the SEC announced a settlement with Musk and Tesla that has seen the shares recover sharply in pre-market trading.
The agency charged Tesla with inadequate controls over Musk's disclosures. Musk and Tesla will each pay a $20 million fine; Musk is barred from being Tesla's chairman for three years; Tesla will add two new independent directors; and the company will establish controls over Musk's communications. There is currently no word as to who will be the new independent chairman or new directors.
We think Musk was wise to settle this complaint. The penalties are not severe, in our view, and it puts one legal matter behind the company. The US Department of Justice still has a criminal probe regarding Musk's 7 August "funding secured" tweet about taking Tesla private.
Tesla's stock fell 13.9 per cent on 28 September as a result of the complaint, which could have resulted in Musk receiving a lifetime ban on being a director or officer of a public company, something Tesla probably cannot afford, in our opinion.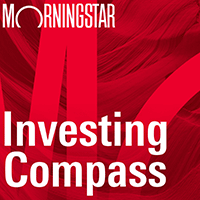 Listen to Morningstar Australia's Investing Compass podcast
Take a deep dive into investing concepts, with practical explanations to help you invest confidently.

Tesla is rated as a two-star stock by Morningstar analysts, with a fair value of $179 per share, below Friday's closing share price of $264.
We think Musk is effectively Tesla, and without him, Tesla is just a carmaker burning too much cash and holding too much debt. In our view, the company needs Musk in order to remain able to raise capital to fund building many more Gigafactories over time, along with development of new vehicles such as the Model Y crossover, a pickup truck, Semi, and a $25,000 vehicle.
However, given more than one debacle on Twitter, taking a puff of marijuana on a podcast, and a New York Times interview where Musk sounded very worn out, we think his skills would best serve the company in a creative role around design and product development, rather than as CEO.
The problem for Tesla, in our opinion, is finding someone who will be willing to take on the CEO role while effectively working with Musk, who is a known nano-manager and owns about 20 per cent of the company.
More from Morningstar
• Fears bank inquiry will affect borrowing levels
• Risk of credit crunch in overregulation, says Morningstar
• Make better investment decisions with Morningstar Premium | Free 4-week trial
Dave Whiston is a Morningstar analyst
The information contained within is for educational and informational purposes ONLY. It is not intended nor should it be considered an invitation or inducement to buy or sell a security or securities noted within nor should it be viewed as a communication intended to persuade or incite you to buy or sell security or securities noted within. Any commentary provided is the opinion of the author and should not be considered a personalised recommendation. The information contained within should not be a person's sole basis for making an investment decision. Please contact your financial professional before making an investment decision.