News
NAB failures part of broader systemic problems

The National Australia Bank board should have told management "enough is enough" and to get on with refunding customers charged fees for no service, its chairman has admitted.
NAB spent three years arguing with the corporate regulator about the fees-for-no-service compensation, a timeframe chairman Ken Henry has described as absurd.
Dr Henry, a former head of Treasury, told the banking royal commission the fees-for-no-service issue has hurt the bank's reputation.
"There's absolutely no doubt that the reputation of NAB has been tarnished considerably by these matters and the way in which they've been handled," he told the commission in Melbourne on Tuesday. "There's no doubt about that."
University of Wollongong legal academic and financial services regulatory consultant, Andy Schmulow, says the conclusions drawn from the banking royal commission so far "leave me shaking my head".
Schmulow heads a management consulting firm in both Australia and South Africa, and has a number of South Africa's largest banks among his client base.
Referring to the more than three year delay before NAB executives even began to compensate any of the super members they "gouged" fees from, Schmulow is equally scathing of the regulatory response from the Australian Prudential Regulation Authority.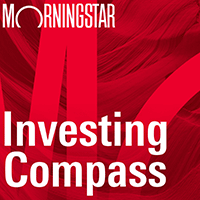 Listen to Morningstar Australia's Investing Compass podcast
Take a deep dive into investing concepts, with practical explanations to help you invest confidently.

"Do we seriously neeed to say to people running a government agency, that [you must act] even if expectations imposed on you through legislation don't explicitly say you must not turn a blind eye, when you see people breaking the law?
"We expect you to work that out for yourselves. If nothing else, give it to the conduct regulator, but you can't just walk away from something like that. You cant walk away from NAB charging fees to super members [and taking] three years to wind that down," Schmulow says.
APRA is due to appear before the royal commission hearings later this week.
Should have acted differently
The NAB chairman, Dr Henry, said while the board didn't run the business, its directors had agreed they should have done some things differently.
"I wish that we had said to management, well certainly two years ago, perhaps even earlier, that we had said: 'Enough is enough. Forget about negotiating with ASIC. Just do it - remediate customers'."
It was only in September this year that NAB reached an agreement with the Australian Securities and Investments Commission about how to handle the adviser service fees compensation.
As recently as May, ASIC told NAB its latest proposal failed to adequately reflect any insight into the seriousness of the bank's suspected misconduct.
Dr Henry agreed NAB's handling of the matter over the three years harmed its relationship with the regulator and prevented it from getting on with the job of remediating its customers.
Senior counsel assisting the commission Rowena Orr QC asked Dr Henry why he didn't tell management in May: "Enough is enough. This is harming our customers. It's harming our reputation with ASIC. Get it fixed and get it fixed now."
Dr Henry said the board did say that at some point.
"We were pretty cross."
Asked if he accepted the board should have stepped in earlier, Dr Henry said "I wish we had, let me put it that way."
Commenting more broadly on the latest and final round of royal commission hearings, Schmulow says with each of the CEOs, "we've seen a tin ear, plus apologies, plus throwing other people under the bus, plus promises about how everything has changed".
"In the hierarchy of responsibiltits for CEOs, the highest priority, I contend, should be 'don't break the law'." He notes Commonwealth Bank breached money laundering laws more than 53,000 times, according to earlier hearings of the royal comission.
Customers placed last
Ms Orr said NAB's remediation proposals did not prioritise customers charged ongoing adviser service fees when they received no advice.
Dr Henry agreed, but said it may have taken years anyway to negotiate with ASIC.
NAB CEO Andrew Thorburn said charging customers for advice they never received was wrong but denied it was dishonest, arguing the bank "accidentally" kept the money.
NAB has had a number of fees-for-no-service problems, including charging the estates of more than 4000 dead superannuation customers $3 million.
ASIC has taken NAB to court over one of the fees-for-no-service issues involving its $100 million charged to hundreds of thousands of superannuation customers.