News
New 5-star Aussie stocks for your watchlist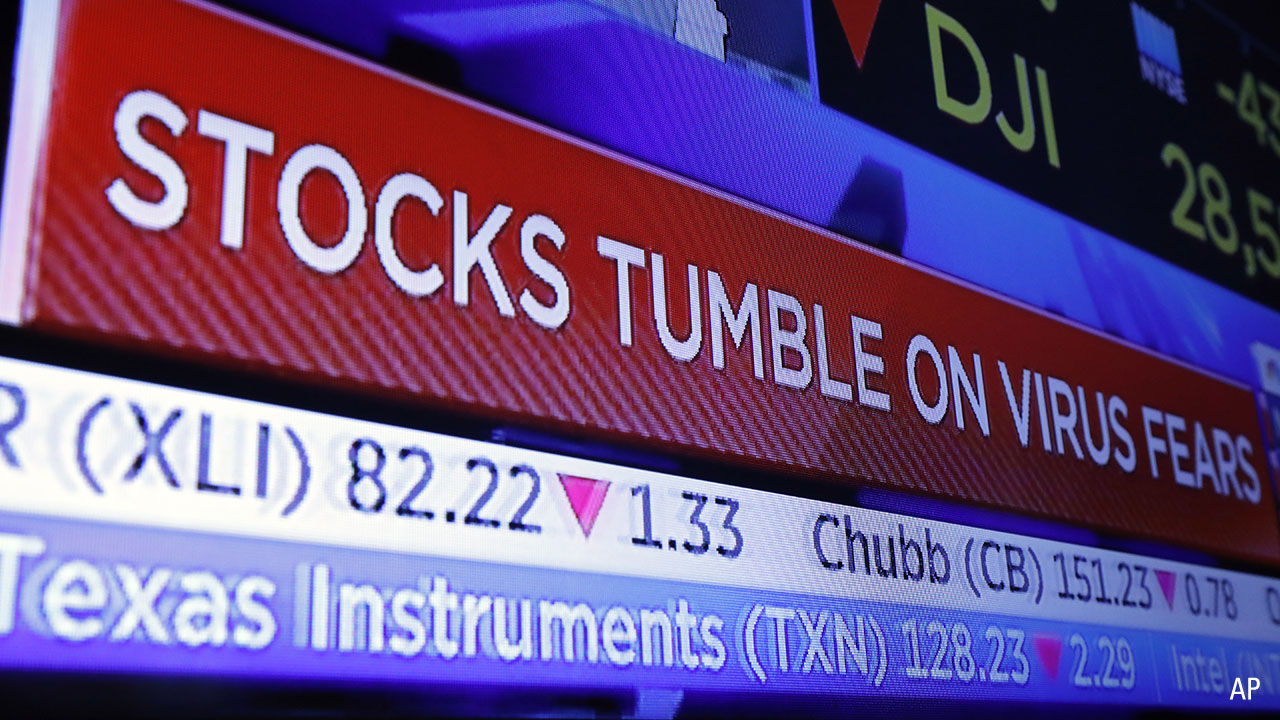 Global financial markets, already reeling from panic over the spread of the coronavirus, plunged further into the red this week as oil prices nose-dived.
Investors have witnessed some of the sharpest falls in financial markets since 2008, as the number of confirmed cases of the deadly coronavirus increased to more than 110,000 globally.After peaking at 7,139 points in mid-February, the S&P/ASX 200 Index is down -14.34 per cent, closing on Wednesday at 5,725.
Investors saw another 7 per cent wiped off the Australian share market on Thursday after US equity markets plunged overnight on news the coronavirus is now officially a global pandemic and President Donald Trump banned all travel from Europe to the US for 30 days.
Markets | S&P/ASX 200, 1 Yr to 12-03-2020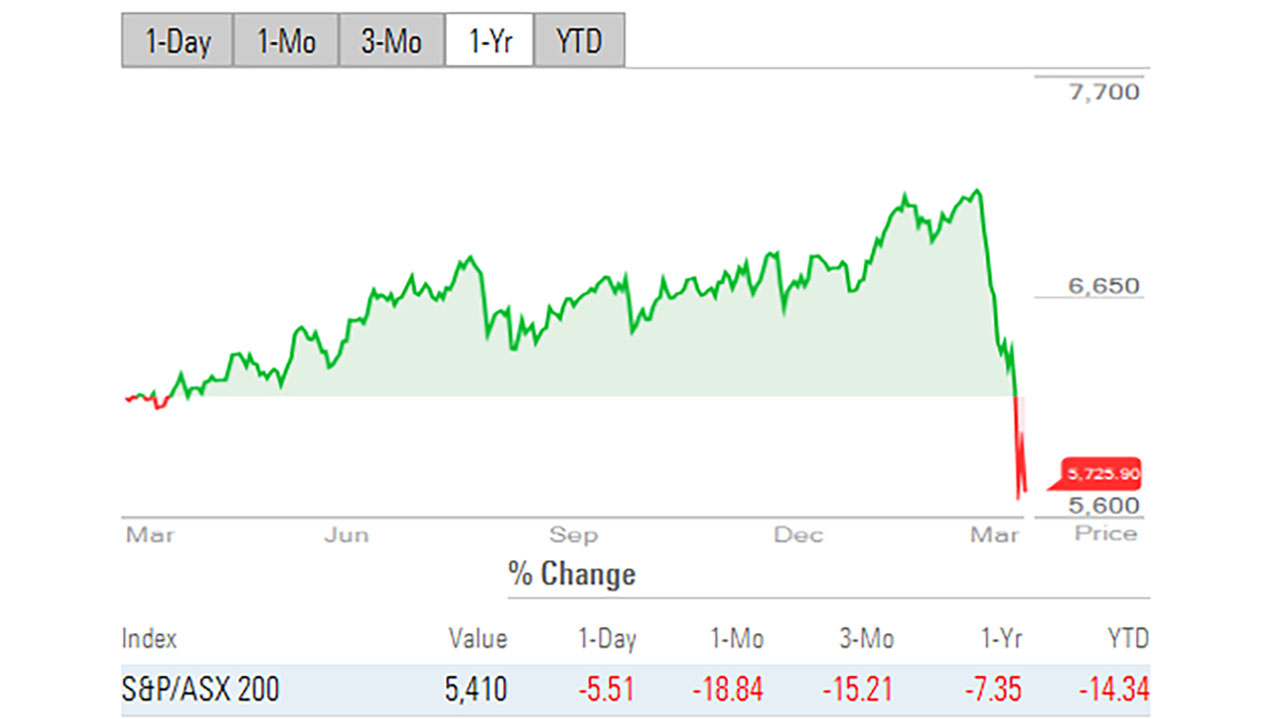 Source: Morningstar Direct
Long-term investors often view volatility as their friend, says Morningstar director of content Susan Dziubinski.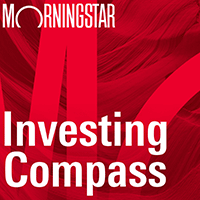 Listen to Morningstar Australia's Investing Compass podcast
Take a deep dive into investing concepts, with practical explanations to help you invest confidently.

"A market downturn can provide a chance to increase positions in existing holdings or initiate new positions in watchlist stocks," she says.
"In a wide-ranging interview with CNBC in late February, legendary investor Warren Buffett acknowledged that the coronavirus will have a near-term impact on companies that he owns, but he also noted that it likely won't make a difference when it comes to their 10- or 20-year outlooks.
"He added that if the market gives you an opportunity to buy something you like for far less than it was the day before, you're in luck."
Morningstar equity analysts agree, writing in a special report this week that the coronavirus market sell-off is a gross overaction.
"We expect a much larger impact in the short run (with an average negative 1.5 per cent impact on 2020 World GDP across our scenarios)," analyst Karen Andersen says.
"However, equity valuations on average should be unscathed if our long-term projections on GDP are correct. Therefore, we think a 10 per cent+ fall in global equities since the outbreak began is a gross overreaction."
Notably, 25 companies that our analysts cover edged into 5-star range on March 12--which means they're significantly undervalued by analyst measures. A week ago, there were 11.
Johannes Faul, director of equity research, explains that because analysts don't see the intrinsic values of these firms as being materially impacted by the outbreak long-term, investors can buy these names at a margin of safety.
Don't think of this as a list of "buys," though. Instead, think of it as a collection of names to investigate further.
"A 5-star rating does not suggest that the stocks won't drop further," he says. "Our aim is not to pick the bottom, but to highlight to investors that they can pick names up at a discount."
For instance, energy names pepper the 5-star stocks. Dave Meats, Morningstar's director of research for energy and utilities, notes that investors shouldn't rule out further weakening in these stocks.
"The resulting supply shock essentially coincides with a demand shock related to COVID-19, resulting in particularly steep price declines," he notes. "So the near-term outlook for energy companies is bleak, and it is likely that many of our fair value estimates will be revised lower as a result."
When bargain-hunting, be sure to consider company fundamentals and valuations, but don't overlook your risk tolerance and time horizon.
5-star stocks
A Morningstar screener shows 25 Australian stocks currently in five-star territory. But a word of warning. This is a snapshot of how these stocks stand at the time of writing: Thursday at 11am. Given the current market volatility the valuations could jump around.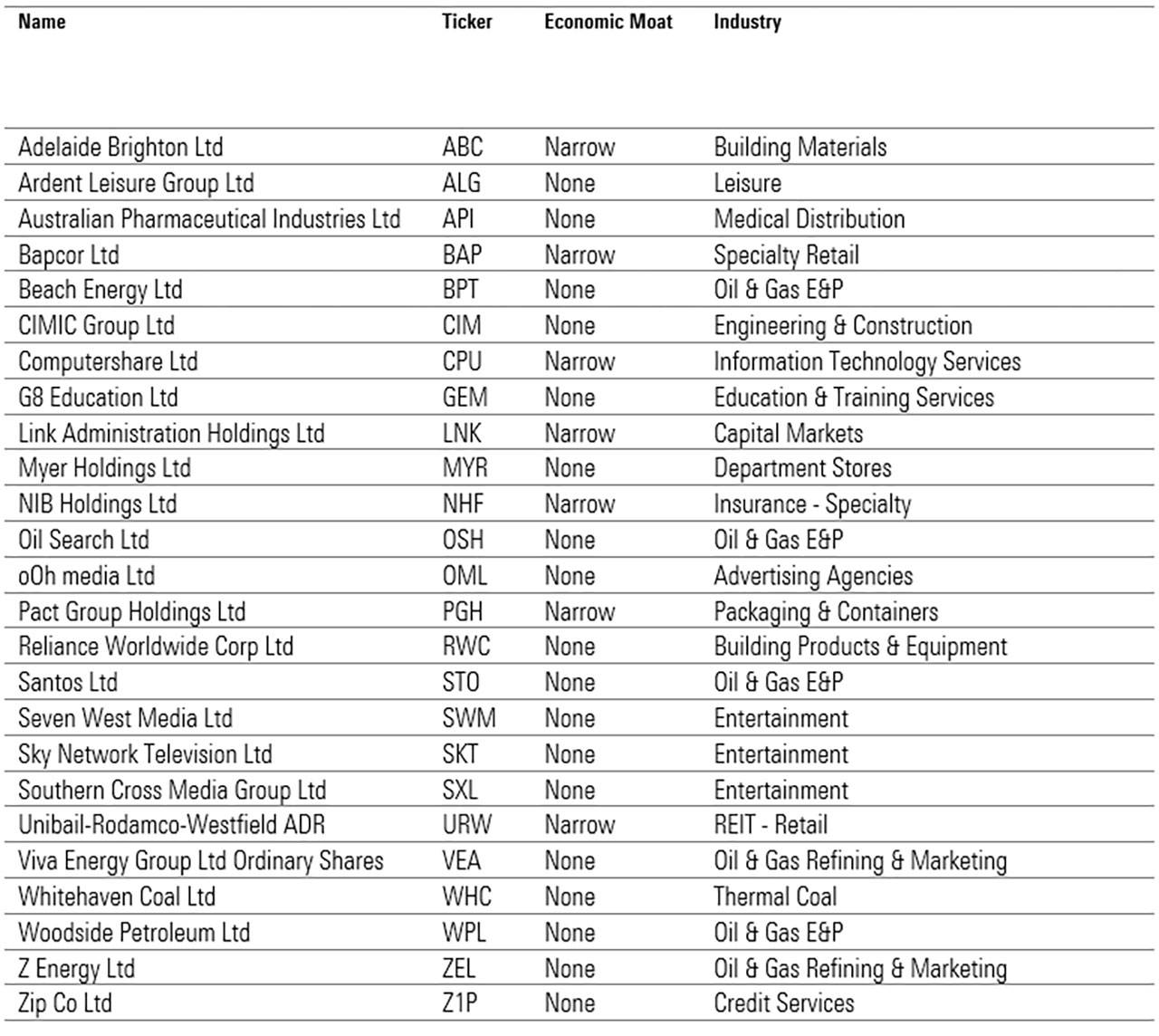 Source: Morningstar Premium