News
NIB boosts first-half profit but warns of headwinds
nib holdings has lifted its interim dividend and underlying guidance after posting a 5 per cent increase in first-half profit, but the private health insurer expects a weaker second half as seasonal headwinds and political frustrations bite.
nib's total underlying revenue for the six months to 31 December rose by 10.9 per cent to $1.2 billion, while underlying operating profit was up 18.6 per cent to $114.3 million.
Net profit after tax rose $3.6 million or 5 per cent to $74.5 million in the six months to 31 December 2018.
Premium revenue was up 11.7 per cent to $1.18 billion, a result nib (ASX: NHF) managing director Mark Fitzgibbon said defied an environment of tighter discretionary spending.
Fitzgibbon attributed the increase to a combination of pricing, organic growth, improved claims management and increased contributions from the newly acquired corporate health insurance business GU Health.
Fitzgibbon described the first-half result as strong but said politicians and the public needed to "better appreciate" that private health insurance "must play a more significant role in our healthcare system" and be allowed to cover members outside a hospital setting.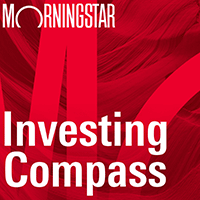 Listen to Morningstar Australia's Investing Compass podcast
Take a deep dive into investing concepts, with practical explanations to help you invest confidently.

"It is especially frustrating that we have members incurring large out-of-pocket expenses when they see a doctor outside a hospital which we just can't help the member with," he said.
"That's because of antiquated regulations that limit private health insurers to only paying for doctors inside a hospital."
nib paid credit to the Australian Residents Health Insurance business, which grew its net membership by almost 6400 or 1.1 per cent. This is in contrast to membership across the industry as a whole, which grew 0.3 per cent.
Investment income fell sharply, consistent with the result of insurer Medibank Private (ASX: MPL) on Friday and market returns in the December quarter.
Morningstar senior equity analyst David Ellis said nib's overall result fell in line with but didn't exceed expectations. He made note of the strong result from the health insurance division but said the insurance division – inclusive of nib's international students and workers business and travel insurance arm World Nomads Group – was a mixed bag.
"Underlying operating profit for the international students and workers business increased 15.5 per cent to $17.9 million – a strong result but a relatively small part of the overall business," Ellis said.
"World Nomads Group travel underlying operating profit fell 51.1 per cent to $2.3 million and New Zealand underlying operating profit was down 27.5 per cent to $9.5 million.
"World Nomads Group has been a disappointment for the group since it was acquired in 2015, delivering underlying operating profit lower each year."
Ellis is forecasting 2019 will be the worst year for the World Nomads yet.
nib said it expects unfavourable "claims seasonality" to affect second half FY19 earnings, with the first half also boosted by a claims provision release within Australian Residents Health Insurance.
Members typically make more claims from January onwards as new ancillary treatment benefits like dental and physiotherapy kick in. nib is also expected to spend more on marketing and advertising when premiums rise by an average 3.25 per cent in April.
Fitzgibbon said private health insurance was facing a fascinating period ahead, especially with a federal election imminent.
"Unavoidably, Australia needs more private sector involvement and investment in our healthcare system especially if we want to deliver throughout the community amazing technologies that are emerging globally," he said.
Ellis acknowledged nib's concerns about a potential change in government and Labor's proposed 2x2 policy, which would see private health insurance premiums limited to 2 per cent for the first two years of a Labor government.
Ellis said the effect of this policy would be tempered by tailwinds propelling the industry.
"Even if Labor does introduce the 2x2 policy for private health insurers, claims costs have been falling across the industry, placing private hospital claims at their lowest levels," he said.
"Nib, alongside the other major industry participants, is in a far better position to manage Labor's policy, but the smaller providers could struggle."
Full-year underlying operating profit guidance is now expected to be at least $195 million, previously at least $190 million.
Statutory operating profit is expected to be least $178 million, previously at least $168 million.
Nib will pay an interim dividend of 10 cents per share, fully franked, up from 9 cents a year ago.
Shares in Nib were trading 2.6 per cent lower at $5.70 at 2.22pm Sydney time on Monday.