News
One of the most undervalued stocks you've never heard of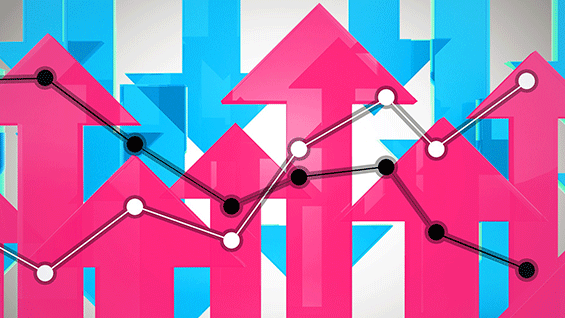 Automotive seat maker Adient may be trading at a discount of more than 70 per cent but investors looking for a quick kill will have to be patient, because the turnaround risks being long, says Morningstar.
Adient dominates the seating market with just under 40 per cent share in North America and Europe as well as about 45 per cent in the world's largest auto market, China, and about 33 per cent globally. It operates in 34 countries and its products are used in about 50 million cars a year.
The New York Stock Exchange-listed company lost 1.84 per cent in trading yesterday to close at US$19.24, but the jury is still out on whether it is worth holding the stock or not. The company currently has a consensus rating of "hold" and a consensus target price of US$35.85.
Morningstar sector strategist Dave Whiston is more bullish on the prospects of the Michigan-based manufacturer, which was spun out of multinational Johnson Controls in 2016.
By his reckoning, Adient is significantly undervalued and he has set a fair value estimate of US$72 – a discount of 73 per cent. But he warns the turnaround will be long.
The company's share price (which has touched US$70 in the past year) and earnings have been battered by several problems, including difficulties obtaining certain specs of metal, higher steel prices and the loss of customers for its seat structures and mechanisms business.
Whiston tips a "multiyear turnaround", which will hinge on reversing these problems and capitalising on its business in China.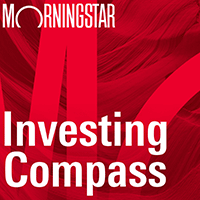 Listen to Morningstar Australia's Investing Compass podcast
Take a deep dive into investing concepts, with practical explanations to help you invest confidently.

"Eliminating equity income from our model would reduce our fair value estimate to US$46, or by 36 per cent so Adient's profits, and probably its stock price, are tied to the health of the Chinese market," Whiston says.
"For patient investors who can wait for Adient to restructure itself, we see Adient as an interesting turnaround story capable of eventually generating good free cash flow and resuming its dividend."
In addition to its dominance in automotive seating, the company owns 30 per cent of China's Yanfeng, the world's largest automotive interiors company. This often generates more than $400 million of equity income annually, when combined with its 20 Chinese seating joint ventures.
"Roughly 80 per cent of its Chinese seating volume comes from non-Chinese automakers," says Whiston, "and we think there is potential to expand business with Chinese automakers, as those firms will want to partner with the top seating company to offer the best experience to consumers and they will want to work with a global supplier as they expand outside China."
Adient carries a narrow moat—or sustainable competitive advantage for a decade or so—because of cost advantages, intangible assets, switching costs and efficient scale.
Seating oligopoly
Seating is an oligopolistic sector. Among Adient's handful of rivals, fellow American manufacturer Lear Corporation (NYSE: LEA) is the only player that can match Adient at a global level.
Then there's French manufacturer Faurecia (Euronext: EO), which is controlled by Peugeot, and which does well in Europe and has recently been expanding in North America.
Another American rival is Magna, but its products are primarily North American-focused; while in north Asia, there's Boshoku, which is largely owned by Toyota.
The oligopolistic nature of the sector—and the nature of car interior component manufacturing itself—is unlikely to change in the near future, says Whiston, who sees no low-cost Asian entrants on the horizon.
"Seating is not a commodified business," he says. "It takes patents, decades of trust built up with customers, and an ability to service a customer all over the world with just-in-time manufacturing. This consistent reliability is not something that just anyone who can get a loan to start a seating company could do easily or quickly."
Rewards and risks
Adient's expertise has won it many awards, both from customers such as GM and Toyota for supplier of the year or design and for highest seat quality from J.D. Power.
But while Adient derives its strength from its hold in the Chinese market, this is also among the risks the company faces.
A contraction in China could hurt Adient's sales and income stream. China posted unexpected slower growth last year and suffered a 14 per cent fall in car sales last November. And that's not to mention the trade war with the US, which continues to gnaw at the economy and could flare in coming weeks.
Another risk is commodity pricing. Seating would suffer from a surge in commodity prices, especially for steel, aluminium, chemicals for foam, and oil prices due to the use of resin.
"We do not expect a commodity price surge like last decade's in our forecast, but the risk is always there," says Whiston. "The company is amid a multiyear turnaround in the seat structure and mechanisms segment which brings in execution risk."