News
Rebound or rut: 4 defensive plays face covid-19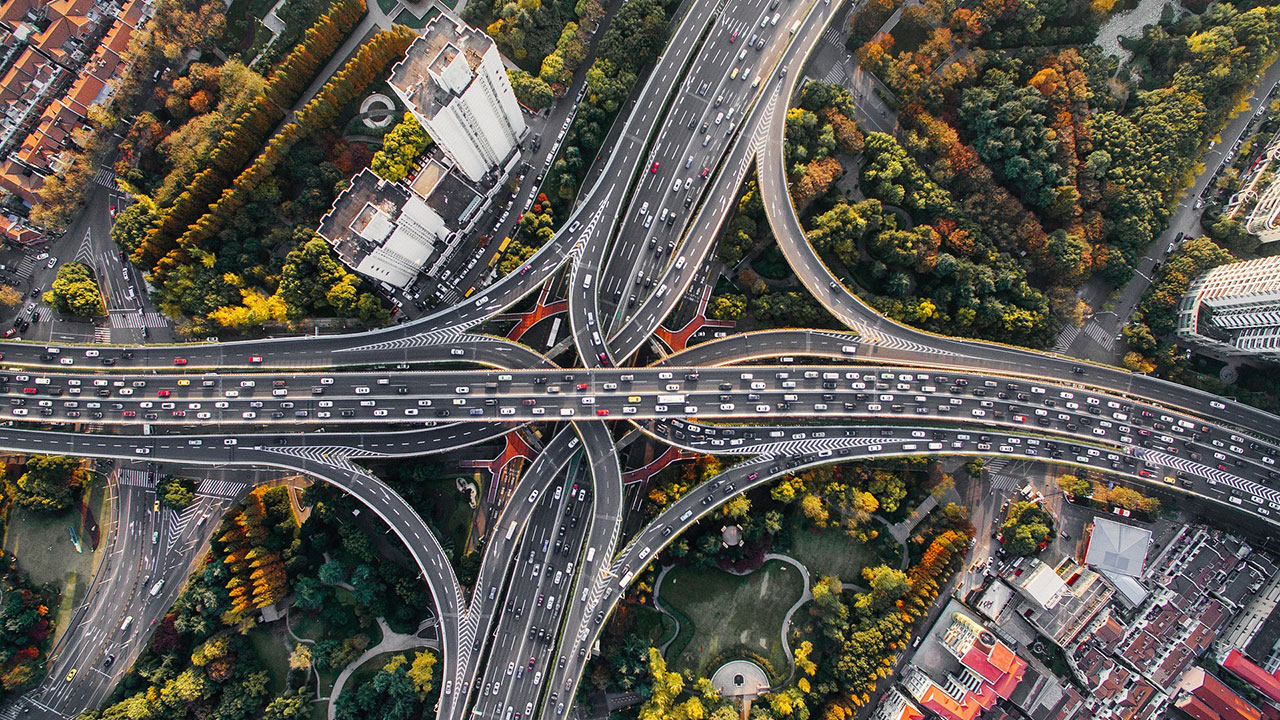 Toll road traffic will bounce back quickly but it'll be a few more years before airports return to normal, says a new Morningstar report on the fortunes of defensive stocks during the covid crisis.
Transurban and Atlas Arteria will benefit from the twin effect of an easing in restrictions and a short-term reluctance for people to use public transport. Sydney Airport and Auckland International Airport, on the other hand, face a longer recovery, but should be back to pre-covid levels by fiscal 2023-24.
"Toll roads suffered a sharp drop in usage, but traffic volumes are already rebounding strongly as lockdowns ease," say Morningstar analysts Adrian Atkins and Adam Fleck.
"Airports are worst placed, with passenger numbers down more than 97 per cent and recovery hampered by ongoing efforts to stop the virus spreading. But this should also pass."
Fleck, who covers airports, expects passenger numbers to recover as domestic borders reopen and as vaccines become available, which Morningstar says is likely from early next year.
Atlas Arteria, Auckland Airport, and Sydney Airport are not expected to pay distributions for at least a year while Transurban should pay a much reduced second-half fiscal 2020 distribution.
Solid yields forecast in a few years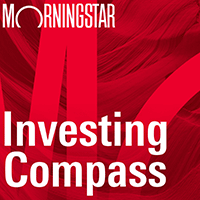 Listen to Morningstar Australia's Investing Compass podcast
Take a deep dive into investing concepts, with practical explanations to help you invest confidently.

Note: Atlas Arteria and Sydney Airport have December year ends.
Source: Morningstar. Data as of 1 June 2020.
Much of the forecasts for Australian defensive companies hinge on the behaviour of people in China throughout the evolution of the pandemic. Fear of infection has forced people to avoid buses and trains while travel bans have crippled airline traffic.
Morningstar's pre-covid-19 volume forecasts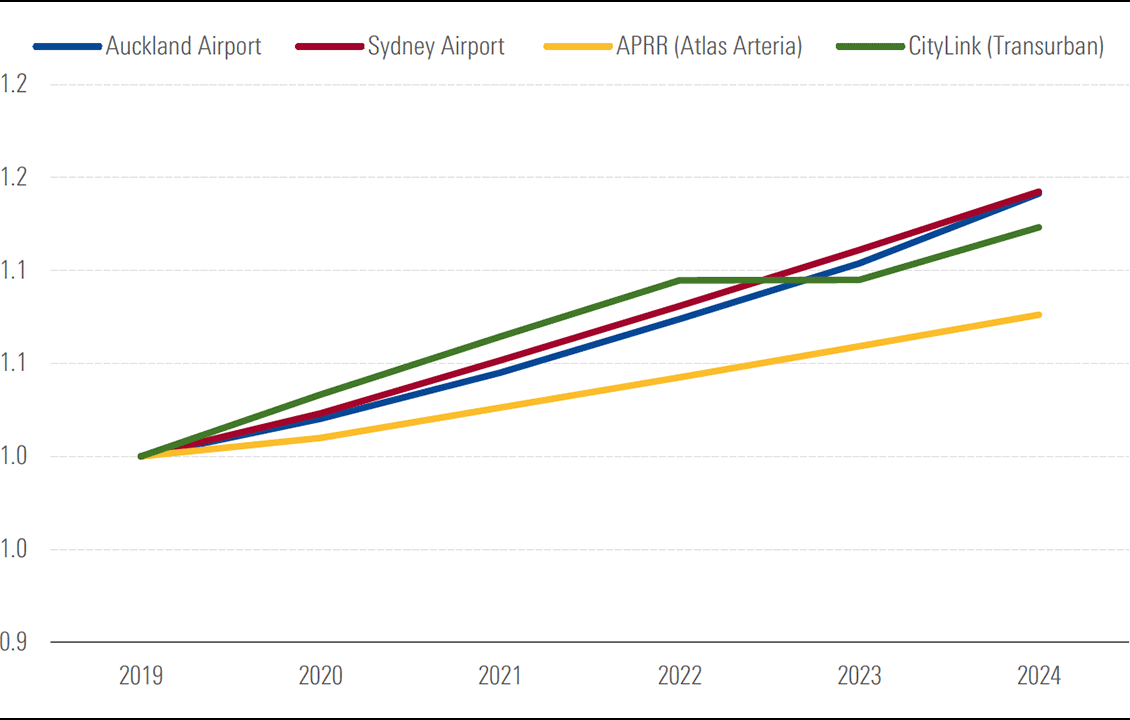 Source: Morningstar. Data as of 1 June 2020
Toll road operators also initially waived tolls, which fuelled a recovery in expressway trips. In April for instance they were above pre-covid-19 levels. And then there's the change in the way we work. Technology was already accelerating the possibility of working from home, but some analysts feel the covid crisis may have entrenched it further. Demand for travel may consequently wane.
But much depends on both the strength of the economic recovery and the extent to which people shun public transport. Atkins and Fleck argue people will return to public transport in the medium term, in which case fair value estimates for Transurban and Atlas Arteria would fall by only 2 per cent. And long-term earnings would remain in line with base-case assumptions.
Toll road volumes to bounce back quickly; airports back to normal within a few years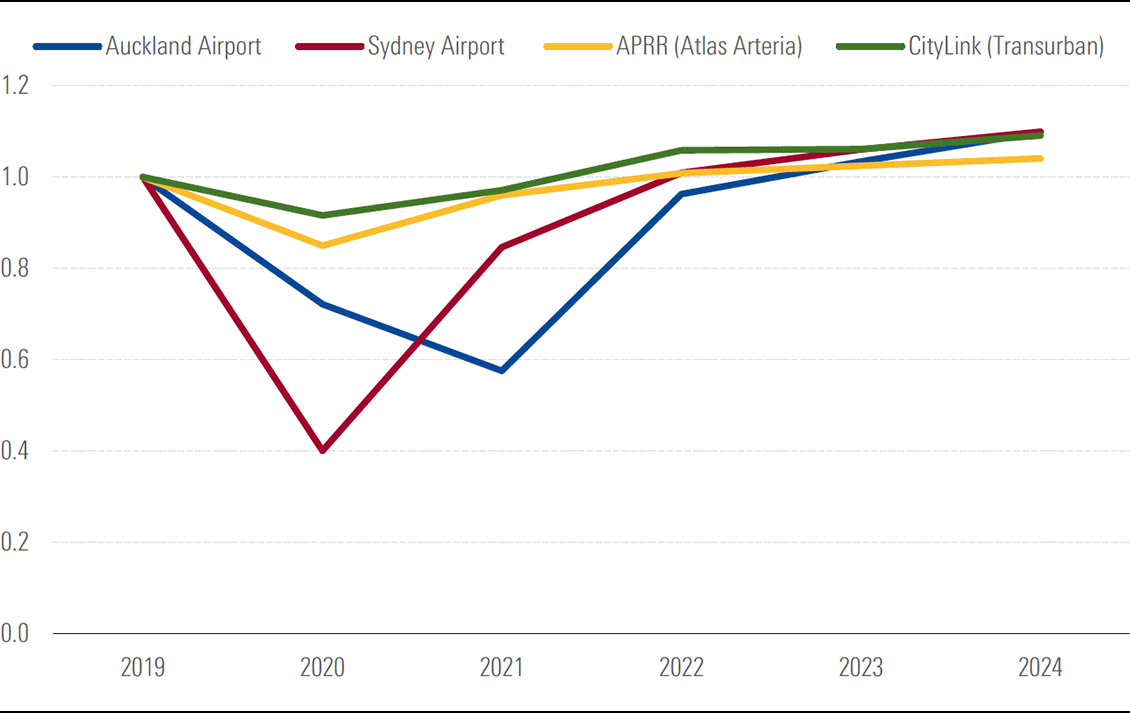 Source: Morningstar. Data as of 1 June 2020
But if working-from-home catches on, it could alter cash flows for both operators, which in turn could affect fair value by between 6 to 9 per cent.
But avoiding the bus in favour in the car is one thing. Jumping back on a plane is another, as the example of China again suggests.
New Zealand may have defeated the virus and scrapped restrictions, but it'll take a while before its wide moat hub, Auckland International Airport, recovers.
"We expect international flights will be slower to recover in Australia and New Zealand given these countries have contained the virus well and governments are unlikely to risk new breakouts by allowing passengers in from high risk countries," says Fleck.
Snapshot of four defensive plays v covid-19
Toll road operators
Atlas Arteria ALX | Narrow moat | 3 stars | FVE: $6.20
The APPR is the second largest toll road network in France and it accounts for 85 per cent of Atlas Arteria's fair value estimate. France was hard hit by the virus and at peak the crisis traffic on the APPR fell by about 80 per cent. Truck volumes, on the other hand, were more resilient, Atkins says, falling by only 46 per cent at the crisis' peak, which helps as truck tolls are about three times higher than car tolls.
Lockdown restrictions eased on 11 May, and by late May overall traffic had recovered to about 40 per cent below normal. Atkins expects steady improvement in coming weeks as restrictions ease further.
"We forecast APRR's traffic volumes fall 21 per cent in 2020, leading EBITDA to fall 24 per cent. Recovery in 2021 should be relatively strong and EBITDA should eclipse the 2019 level by 2022."
Transurban TCL | Wide moat | 2 stars | FVE: $12
Transurban has had a better time of it than Atlas Arteria. For one, Australia was less affected than Europe; and two, Europe's toll roads are typically longer inter-regional routes, which means they have suffered more from travel and tourism bans.
Traffic volumes on Transurban's Australian toll roads fell 40 to 50 per cent at the peak of the crisis and are steadily recovering as lockdowns ease.
"Core Australian toll roads are performing best," Atkins says. "Near-term earnings will be hurt—we forecast EBITDA falling 5.2 per cent in fiscal 2020—but we don't expect a lasting impact.
"Following the 2020 dip, we forecast EBITDA growing at mid-teens percent on average to 2024 on organic growth and completion of developments."
Transurban also has assets in the US. But while traffic volumes have fallen, these assets account for only 9 per cent of Transurban's first-half 2020 earnings.
Airports
The International Air Transport Association has warned that airline traffic will not return to pre-crisis levels until at least 2023.
And while Fleck expects passenger movements at Auckland International Airport will remain near zero until at least July he says there is reason to be optimistic.
New Zealand this week declared it had eradicated coronavirus, which has prompted it to reopen domestic travel. And then there is talk of a Trans-Tasman "bubble" for international movement between Australia and some Pacific Island nations.
"Our assumptions imply the airport operates at about half of its 2019 run rate by the end of December 2020, at about 85 per cent capacity by June 2021, and will cross 2019's monthly figures by January 2022," Fleck says.
"This means fiscal 2023 should see a return to 2019's peak traffic volumes. Despite the multiyear dip, we have made no material changes to our long-term forecasts as we believe the trend of rising international tourism remains intact."
Sydney Airport SYD | Narrow moat | 3 stars | FVE: $6.80
Fleck's passenger forecasts for Sydney Airport are similar to those for Auckland Airport, the main difference is the airports have different balance dates.
"We forecast a 60 per cent decline for Sydney's traffic in calendar 2020, but a strong rebound in 2021—up 111 per cent—given an improving outlook for domestic travel.
"We expect EBITDA at Sydney Airport to decline sharply in the near term—down 54 per cent in 2020 to $613 million, tracking the overall revenue movement—but still see a largely unchanged rebound to $1.7 billion by 2024."
Morningstar's Global Best Ideas list is out now. Morningstar Premium subscribers can view the list here.