News
Sky TV moves deeper into undervalued territory
Morningstar has named Sky Network Television among the most undervalued stocks on the ASX as the company trades more than 40 per cent below what equity analyst Brian Han thinks it's worth.
Sky (ASX: SKT) was added to Morningstar's five-star list earlier this month after its stock price fell beneath $1.40. Today, Sky is trading at a 42 per cent discount to its $2.40 fair value estimate, with a high uncertainty rating.
At 3.10pm, Sky was trading at $1.36.
The market's pessimism of Sky is at maximum levels, in Han's view. He says investors are sceptical of Sky's capacity to survive the havoc wrought by the global expansion of streaming giant Netflix, which reached New Zealand's shores in March 2015.
Sky's monopoly position in the New Zealand traditional pay-television market has been punctured by the increasing popularity of the broadband-enabled, on-demand streaming services.
Others, he says, believe Sky's bid to catch up to Netflix with new streaming products – such as video on-demand service NEON and sport service Fan Pass – is too little too late to staunch the loss of subscribers.
In August 2018 Sky announced subscribers fell 7 per cent in fiscal 2018 to 768,000. This compounded a 5 per cent loss to 736,577 the financial year before.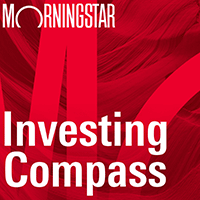 Listen to Morningstar Australia's Investing Compass podcast
Take a deep dive into investing concepts, with practical explanations to help you invest confidently.

The entry of new chief executive Martin Stewart, named by Sky in November last year, is also a cause of investor uncertainty. Stewart may be a newcomer but his prior experience as chief executive of pay-TV operator OSN in the Middle East, where he introduced cut-price content packages and rebranded over-the-top subscription video on demand, will come in handy at Sky, Han says.
Channelling more good news
There are other positive signals on dividend and pricing front, too.
First, the unchanged fully imputed interim dividend of 7.5 NZ cents was higher than his 6.5 NZ cents forecast and above consensus of 7 NZ cents.
Second, Han notes management has resumed providing earnings guidance, projecting fiscal 2019 earnings before interest, tax, depreciation and amortisation of NZ$230 million to
NZ$235 million versus his largely unchanged estimate of NZ$234 million.
"This suggests some confidence on the part of management on the near-term trajectory of the business and clearer visibility on the cost side," he says.
Han also believes the repricing of Sky's core pay-TV product and new streaming products will help Sky stem subscriber losses.
In February last year, Sky confirmed it would replace its basic package priced at $49.91 per month with Sky Starter, a minimum package with a limited number of channels for $25 per month.
Customers could then add packages Sky Sport ($30) and Sky Entertainment ($25) for extra channels. For a customer who wanted to buy sport channels, this would mean their total cost would come to $55 per month instead of $80.
Prices are due to increase slightly in April this year, with the Sky Starter pack to cost $25.99 a month.
Han says competitive and structural challenges will persist for Sky. But he describes the market's reaction as puzzling, saying the company is maintaining good cash flow and a solid balance sheet.
Sky joins Pact Group
Sky Network joins specialist packaging company Pact Group (ASX: PGH) as the only Morningstar five-star rated stocks.
Other shares trading at a meaningful discount to Morningstar analysts' fair value with medium uncertainty ratings and four stars include:
Morningstar's five-star rating is determined by three factors: a stock's current price, Morningstar's estimate of the stock's fair value, and the uncertainty rating of the fair value. The bigger the discount, the higher the star rating.