News
Skyworks, Intel, Wynn retain investor appeal despite trade stand-off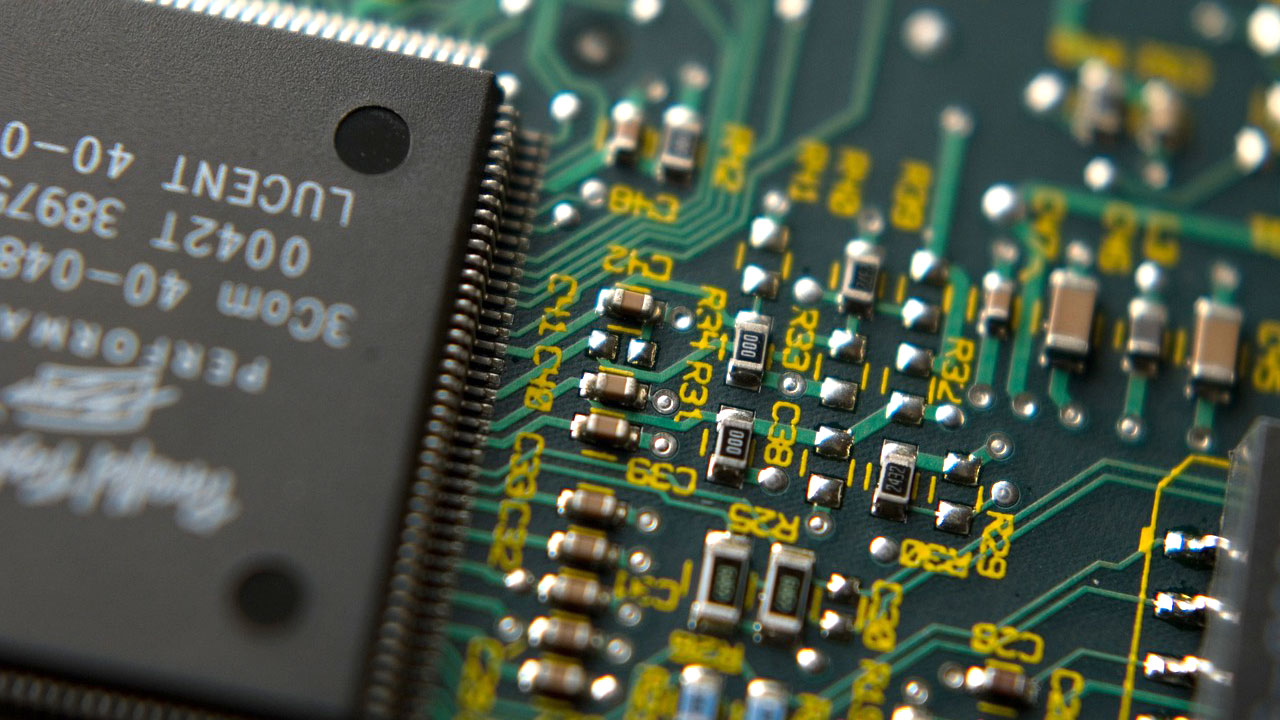 Chip makers Intel and Skyworks and casino giant Wynn Resorts are undervalued and remain highly competitive despite their vulnerability to trade tensions, says Morningstar.
Heightened trade tensions between the US and China have led to big falls in America's major market indices in recent days – the Dow Jones Industrial Average posted its second biggest fall this year. While the S&P 500 and the Nasdaq posted their third biggest fall.
The share price decline was led by trade-sensitive industrial and technology stocks - particularly Apple and Microsoft, down 2.1 and 2.7 per cent respectively overnight.
Apple and Intel figure among a list of companies exposed to the trade war, according to data from global bank HSBC. Other companies include semiconductor companies Qualcomm and Nvidia. The list also includes casino giant Wynn Resorts.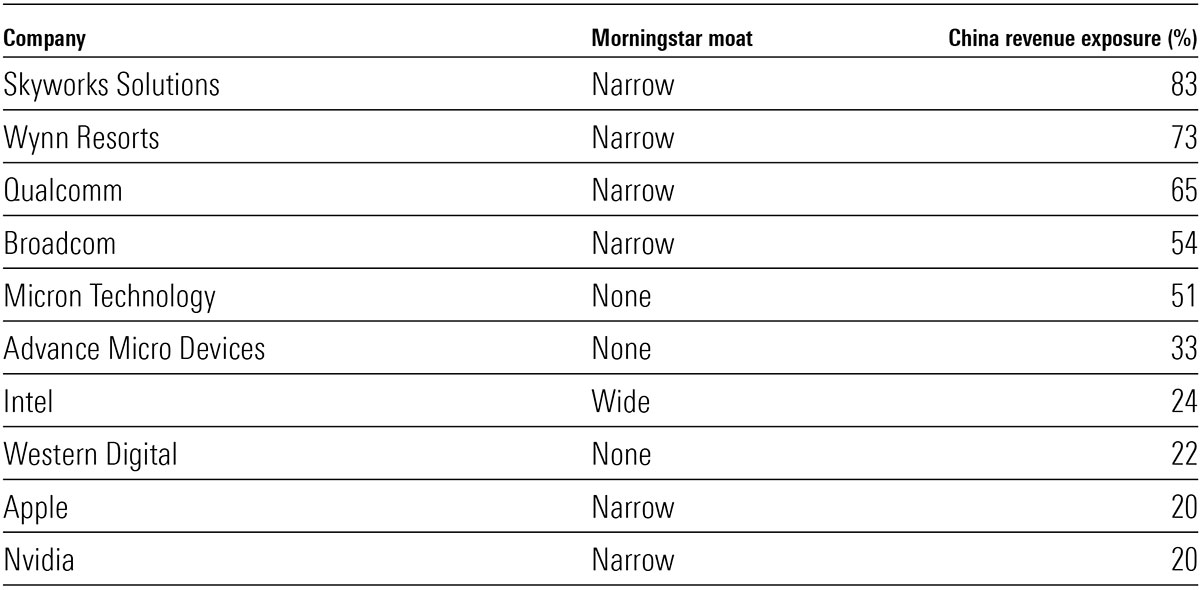 Source: HSBC and Morningstar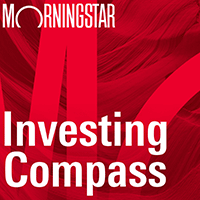 Listen to Morningstar Australia's Investing Compass podcast
Take a deep dive into investing concepts, with practical explanations to help you invest confidently.

In addition to holding moat ratings - indicating competitive advantage - the three stocks discussed below are also priced at a discount to Morningstar's fair value estimate.
This is represented by the price-to-fair value ratio, where any number below one indicates a discount to Morningstar's fair value.
A ratio of one indicates a company's share price is equal to our fair value, and any number above this indicates a company is overvalued by the market at its current price.
Big bite of Apple not fatal
Skyworks provides radio frequency (RF) components to smartphone makers, most notably Apple, along with other electronics manufacturers.
With a share price of US$83.55 when US markets closed on Tuesday, it trades at a 20 per cent discount to Morningstar's US$105 fair value estimate.
Its solid fiscal second-quarter results were followed by softer-than-expected guidance for the third-quarter. However, Morningstar continues to see longer-term revenue upside because of 4G and 5G smartphone content.
More than 70 per cent of Skyworks' revenue comes from mobile products, particularly those that switch, filter and amplify wireless signals in smartphones.
Morningstar equity analyst Brian Collelo believes 4G phone smartphone uptake has further room to expand, and that 5G will increase demand for Skyworks' services further still.
"We think both trends should provide a nice runway for Skyworks," Collelo says. "Meanwhile, Skyworks is one of the few RF firms with the scale to supply hundreds of millions of RF products per year, giving it a leg up on new entrants."
There are risks, however, particularly the company's high reliance on Apple, which comprised 47 per cent of revenue in fiscal 2018 and is tipped to comprise a similar figure in fiscal 2019.
"It would be a damaging blow to the firm if it were to ever miss out on a future iPhone design cycle," Collelo says.
"But we also don't see a winner-take-all situation in the smartphone RF space, as handset makers have split their business enough among these RF firms to prevent a single firm from dominating the market over time."
Collelo notes Skyworks' strong partnership with Apple over the entire life of the iPhone, and is "sceptical that Apple will willingly break its relationships with current RF partners".
Wynn Resorts: China gambling licence is key
Luxury resort and casino operator Wynn Resorts hit Australian headlines last month after lobbing a bid for Crown Resorts, which was promptly quashed the next day under dubious circumstances.
Wynn has large exposure to VIP and gaming revenue and drew some 77 per cent of earnings before interest, tax and depreciation in 2018 from Macau, an autonomous region on China's south coast.
Wynn carries a narrow moat rating, according to Morningstar, largely because it holds one of only six licences to operate casinos in China.
Its share price of US$135.70 at yesterday's close is a 20 per cent discount to Morningstar's $168 fair value estimate, which Morningstar analyst Dan Wasiolek increased from $161 in March.
"For Macau, we project sales to grow at an average annual rate of 5 per cent over the next decade," Wasiolek says.
Wynn faces obstacles but Wasiolek believes the company's shifting focus to higher-margin premium mass players and non-gaming revenue will lift EBITDA margins by almost 2 per cent by 2028.
Intel: giant of the semiconductor world
Intel is one of the world's largest semiconductor companies, with a market cap of US$226 billion market, and a majority share of the PC and server processor markets. Little wonder it carries a wide moat rating.
Morningstar analyst Abhinav Davuluri is alive to the semiconductor market's challenges, including hardware supply constraints and weaker China demand for chips, but nevertheless remains upbeat.
"We remain positive on major industry trends such as 5G, artificial intelligence, greater semiconductor content in automotive, the shift to the cloud, and the broader 'Internet of Things'," says Davuluri.
"Wide-moat Intel remains well positioned to capitalise on many of these burgeoning tailwinds with unmatched breadth in its product portfolio."
Intel's share price dipped at the back-end of April after rival AMD released new offerings, but Morningstar's US$65 a share fair value estimate remained unchanged - a 23 per cent premium to its current share price.
"We think investors with a long-term horizon will find current levels compelling relative to our unchanged fair value estimate," Davuluri says.