News
Slack taken out by Salesforce; fair value raised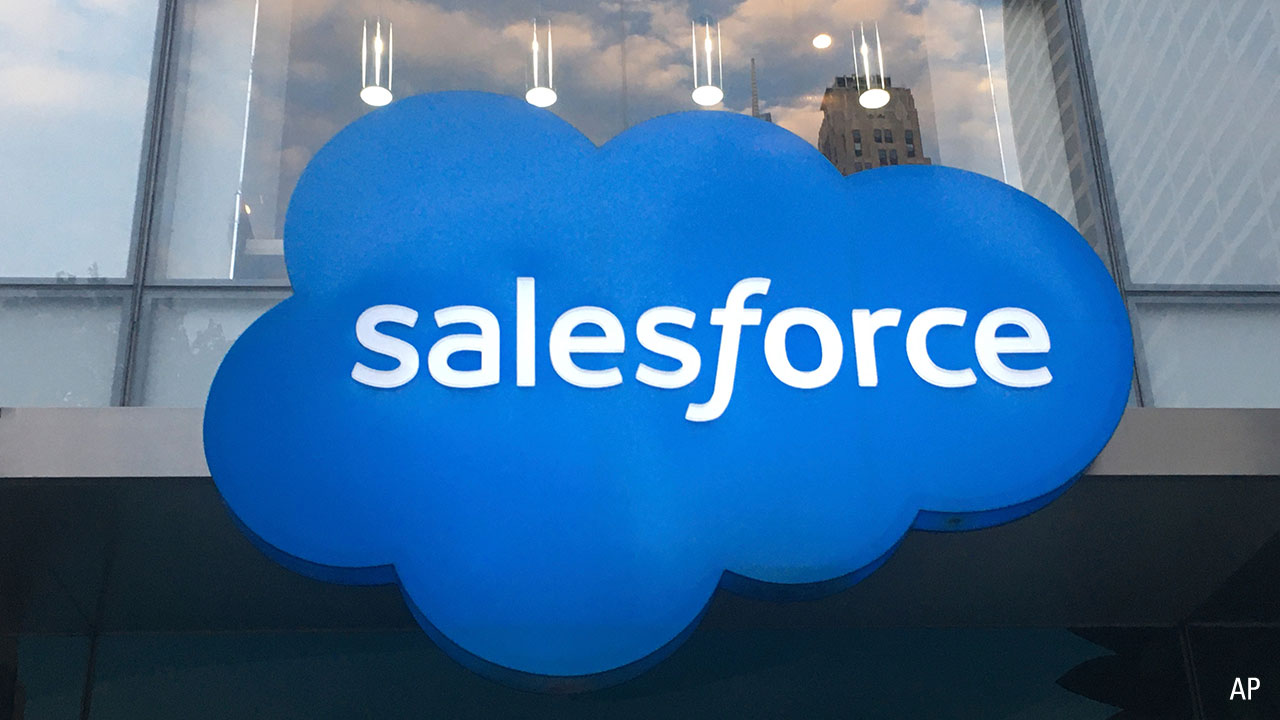 No-moat Slack Technologies (WORK) has agreed to be acquired by Salesforce (CRM) for approximately $28 billion. Investors will receive $26.79 in cash and 0.0776 shares of Salesforce common stock for each share of Slack.
Strategically, this would be a sound acquisition for Salesforce, as it would add serious direct exposure to collaboration and the remote work movement, large and rapidly growing markets that the company indirectly participates in, and would allow for yet another connection between Salesforce and its customers. The premium is obviously compelling for Slack shareholders, compared with our standalone $20 fair value estimate for the firm and the $30 price where the stock was trading before rumors of the deal arose.
We are raising our fair value estimate for Slack to $46 from $20. This new fair value estimate is equivalent to $26.79 per share in cash plus the value we assign to the fraction of Salesforce shares received, based on our $253 fair value estimate for Salesforce. We think there is a near 100 per cent probability of the deal being consummated.
Salesforce will borrow $10 billion and issue new shares to finance the transaction, which is expected to close late in the second quarter. Slack chief executive Stewart Butterfield will continue to lead Slack once integrated into Salesforce. Given the significant premium to the $30 stock price of Slack before the deal was announced, we do not think there will be another bidder for the company. We also see minimal risk to the deal being blocked by regulators.
Meanwhile, wide-moat Salesforce reported strong results, including meaningful upside to both revenue and non-GAAP EPS, while guidance for the fourth quarter was mixed. Stealing the thunder from fine results was the formal announcement that the company is acquiring Slack, and this dominated the earnings call. We have mixed feelings on the Slack acquisition. Salesforce has done a nice job identifying strategic targets and smoothly integrating both products and operations, so we think they can do the same with Slack, which was characterized as an opportunistic deal. That said, we think the price tag was steep at $28 billion in total and about $46 per share, based on deal terms of $26.79 in cash and 0.0776 shares of Salesforce common stock. This deal price compares with our $20 standalone fair value estimate for Slack.
We are maintaining our fair value estimate of $253 for Salesforce as good organic results are offset by the seemingly modest deleterious impact on shareholder value arising from the Slack acquisition. With the recent pullback, we think Salesforce shares are looking increasingly attractive.
Revenue grew 20 per cent year over year to $5.419 billion, which blew through both our above-consensus estimate and guidance. All segments were ahead, with the most notable upside relative to our model coming from platform and marketing cloud, which were 5 per cent and 4 per cent ahead of our estimates, respectively. Demand remains strong on all fronts and attrition remains better than management anticipated. Billings and current remaining performance obligation, or CRPO, both grew more slowly than revenue, which is a bit of a blemish on an otherwise good quarter.