News
The best companies to own: 2022 global edition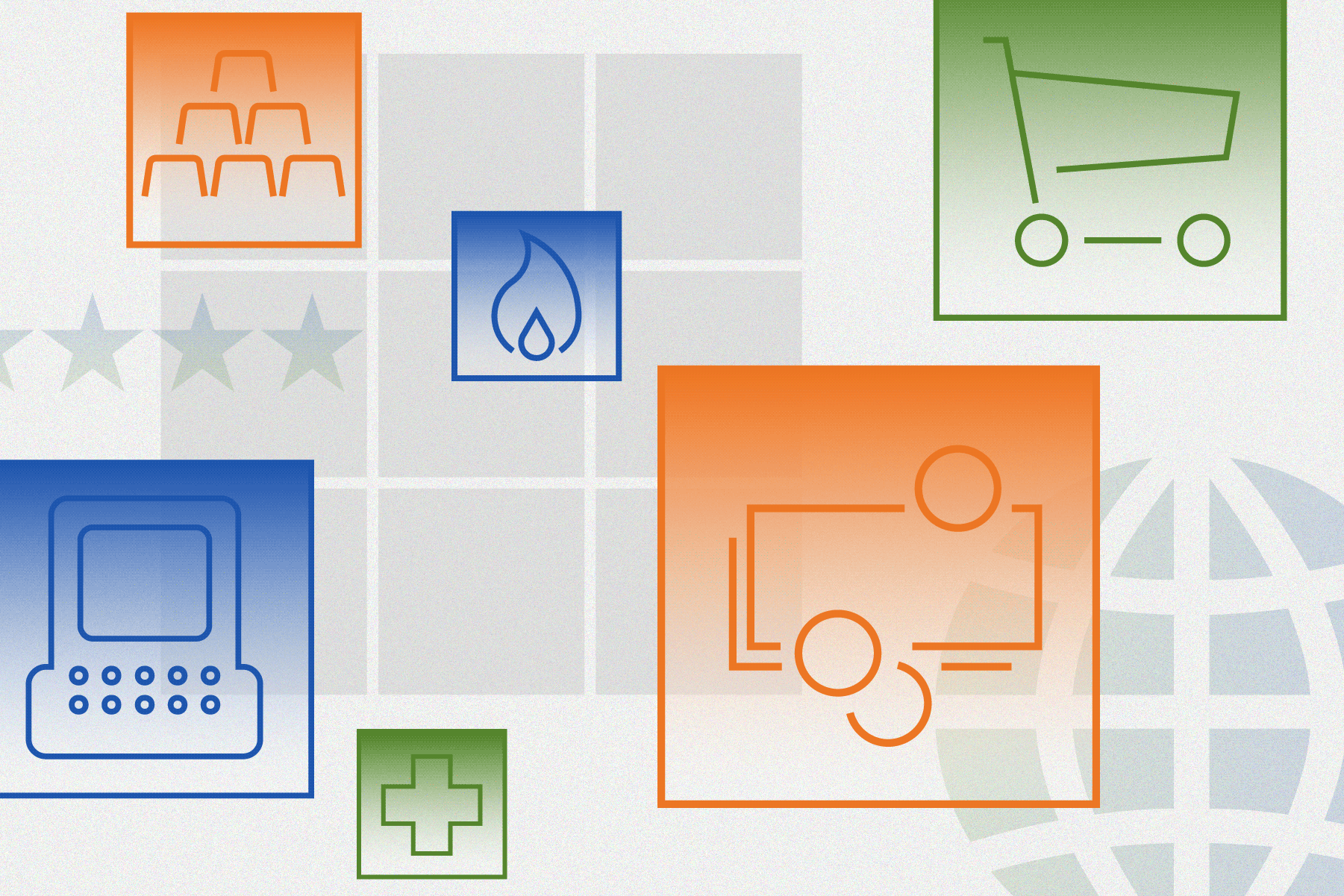 When you buy a stock, you own a piece of the underlying business. It's important to understand the quality of the business you own, for the same reason you would test drive a new car before buying it.
The best companies tend to exceed your expectations. They find investment opportunities that you might not have thought about, or that you wouldn't be able to pursue as an individual, increasing the intrinsic value of their business. Over time, these companies tend to be worth much more than they are today.
Long term, our analysts think having a stake in a high-quality company will put you in a far better position than chasing market movements or the brief boom of a low-quality business. With that in mind, here are a group of rock-solid companies that are truly positioned to stand the test of time.
What Makes a "Best Company"
One of the keys to finding the best long-term investments is buying companies that can stay one step ahead of the competition. Legendary investor Warren Buffett originally coined the term "economic moat" to refer to a company's ability to keep competitors at bay over time. Morningstar builds on this idea to rate companies based on their "moat," or the strength and sustainability of their competitive edge.
We've compiled a list of the best companies our analysts cover that are available to investors. These companies have successfully carved out wide moats between them and their industry competitors, and we're confident that they will produce returns that outweigh their costs for the next 20 years or more. In other words, these companies will reliably be able to produce returns for investors over a long period even as they invest in their growth. The strength of their competitive advantages is also either steady or increasing, which adds to our confidence in their long-term growth.
A company's longevity and competitive advantage are inherently tied to sustainability, so our analysis takes environmental, social, and governance, or ESG, considerations into account. The best companies have business models that allow them to effectively navigate evolving ESG issues that could materially impact their business. Cutting corners or taking on too much risk may work in the short run, but these tactics won't give a company enduring success.
The companies that make our list also have predictable cash flows (or predictable amounts of money going into and out of a company), so our analysts can more accurately estimate how much the businesses are worth. These companies also make smart decisions about how they manage and invest their money.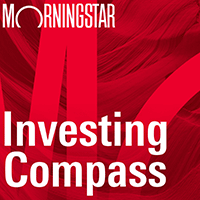 Listen to Morningstar Australia's Investing Compass podcast
Take a deep dive into investing concepts, with practical explanations to help you invest confidently.

We aren't advocating that you buy shares of every company on this list today. Even the greatest company can be a bad investment if you overpay. The share prices of many companies on this list overestimate their real value, so it may not be the right time to buy. Still, we believe these companies are essential for any stock investor's watchlist.
We've grouped the companies on this list according to the overall sectors of the economy in which they compete. Scan through the table pages to view the full list per sector.
Start your free 14-day trial of Morningstar Premium. Understand the difference between a good company and a great opportunity. Unlock our analysts' fair value estimates and get continuous research and analysis to help you make the best decisions.
Consumer Defensive Companies
The consumer defensive sector isn't what it sounds like. Think brands you find in your home—companies that manufacture household and personal products, food, and beverages. It also includes discount stores.
These companies provide services that consumers always need, so changes in the economy, like downturns, generally don't have much impact on the sector. That's where the "defensive" of consumer defensive comes in: The sector isn't impacted by the ups and downs of the economy. Many of the companies below have strengthened their positions by developing a strong relationship with shoppers and offering either lower prices than their competitors or a strong brand identity that justifies higher pricing.
Financial Services Companies
The financial-services sector includes banks, asset managers, financial research and data companies, credit services, investment brokerage firms, stock exchanges, and insurance companies. Just as the services they supply differ, the companies below fend off competition in distinct ways. The most common characteristic among them is that their customers face relatively high hurdles when they want to switch service providers.
Many companies in this sector are economically sensitive with interest rates, the level of the stock market, and financial health of consumers and businesses affecting results.
Healthcare Companies
Healthcare is another sector that generally holds steady no matter what is happening in the economy. The healthcare sector includes companies in biotechnology, diagnostics and research, drug manufacturing, and health information services.
Many of the high-quality healthcare companies that made our list are drug manufacturers whose patent protection keeps competitors at bay.
Industrial Companies
Planes, trains, and heavy machinery. Companies in the industrials sector support and transport all things industry. The sector includes companies that produce machinery, hand-held tools, and industrial products. It also includes aerospace and defense firms as well as transportation services. More companies from the industrials sector made our list than from any other group.
Many of these companies benefit from their incumbent position in their respective industries. It allows these businesses to develop brands and patents that give them their edge. Many further benefit from a cost advantage, operating in industries where infrastructure or regulation limitations make it expensive for new competitors to enter the market.
Technology Companies
Technology is an area that is infamously ripe for disruptors, but some companies have been able to carve out pockets of stability. Companies in the technology sector are engaged in the design, development, and support of computer operating systems and applications. This sector also includes companies that make computer equipment, data storage products, networking products, semiconductors, and components.
Many of the companies that made our list are software application developers that keep their position by providing services with high switching costs. Customers find it difficult to stop using their services because it's hard to do, expensive, or risky to make the switch.
Other Sectors
The companies below represent various sectors: basic materials, communication services, consumer cyclical, energy, and utilities. Most of these sectors, except for utilities, ebb and flow with the overall economy, so predicting companies' cash flows is more difficult.
Many of these companies also operate in highly competitive or evolving industries where it can be hard to create a sustainable competitive advantage.
Best Companies to Own 2022: Methodology
The companies on this list are covered by Morningstar Research Services' equity analysts and have shares available to U.S. investors. This means that Morningstar equity analysts have calculated fair value estimates for the shares of the companies that trade on U.S. exchanges. As a result, most of the companies on this list are based in the United States.
Within that coverage list, the best companies meet the following criteria:
Wide Economic Moat. The Morningstar Economic Moat Rating summarizes the length of a company's competitive advantages. An economic moat is really a structural feature allowing a firm to generate excess profits over a long period of time. If Morningstar Research Services believes that excess returns will persist for 20 years or more, that company earns a wide economic moat.
Stable or Positive Moat Trend. The Moat Trend describes how a company's competitive position is changing over time, and it can be either positive, showing the competitive position is strengthening; negative, indicating the competitive position is weakening; or stable.
Standard or Exemplary Capital Allocation. The Stock Capital Allocation Rating is an assessment of the quality of management's capital allocation, with particular emphasis on the firm's balance sheet, investments, and shareholder distributions. Capital allocation is judged from an equity shareholder's perspective, considering companies' investment strategy and valuation, balance sheet management, and dividend and share buyback policies on a forward-looking basis. A company can receive an exemplary, standard, or poor capital allocation rating.
Low or Medium Fair Value Uncertainty. The Fair Value Uncertainty Rating represents the predictability of a company's future cash flows and, therefore, the level of certainty in the fair value estimate of that company. The uncertainty rating for a company can be low, medium, high, very high, or extreme. It captures a range of likely potential intrinsic values for a company based on the characteristics of the business underlying the stock, including such things as operating and financial leverage, sales sensitivity to the economy, product concentration, and other factors. The more predictable cash flows, the smaller the range of potential intrinsic values, the lower the uncertainty.
What gives a company an economic moat?
Companies with moats have one or more of the following characteristics:
Network Effect. Lots of people are using the service, which then makes the service more valuable to the people who use it.
Intangible Assets. Patents, brands, regulatory licenses, and other intangible assets can prevent competitors from duplicating a company's products or allow the company to charge a significant price premium.
Cost Advantage. Firms with a structural cost advantage can either undercut competitors on price while earning similar margins, or they can charge market-level prices while earning relatively high margins.
Switching Costs. When it would be too expensive or troublesome to stop using a company's products, the company often has pricing power.
Efficient Scale. When a niche market is effectively served by one or a small handful of companies, there is no room or incentive for potential competitors to enter the market.
To maintain analysts' independence, Morningstar Research Services does not publicly rate its parent company of Morningstar, Inc. Therefore, Morningstar, Inc. (MORN) is not on the list of best companies available to investors.