News
Top 5 stock trades of second-quarter 2020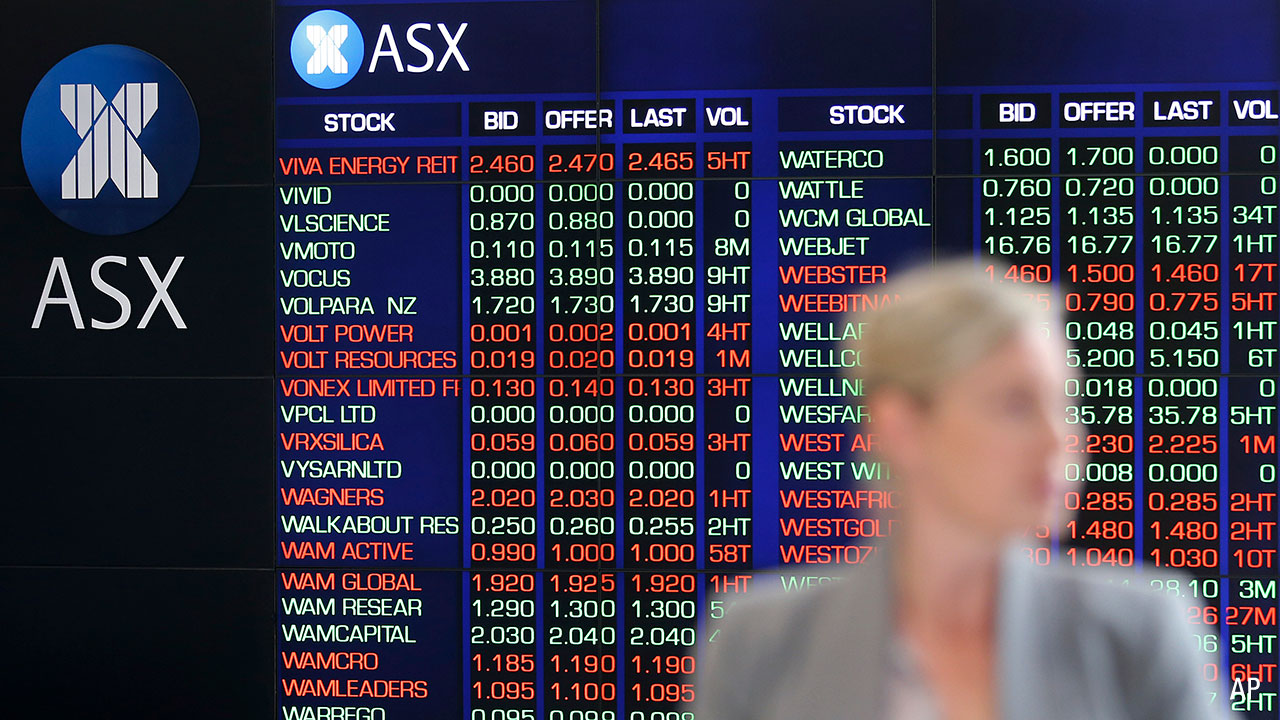 Each of Australia's big four banks rank among the most popular trades, alongside Woodside Petroleum, according to data from portfolio tracking tool Sharesight. Morningstar partnered with Sharesight in 2019, and around 2,500 Morningstar subscribers now use the portfolio tracking tool.
Economic Moat: Wide | Morningstar Rating: 4-star | Price-to-Fair Value: 0.73
Wide-moat National Australia Bank was the most traded stock on this list over the last quarter. Australia's largest business bank NAB has a large share of business loans and Morningstar's equity analyst Nathan Zaia believes it will hold onto this position.
"The bank's greater investment into specialist credit teams across areas such as agriculture, health, education, franchising, as well as business banking centres, sets the bank apart," Zaia says.
He remains comfortable given that business customers tend to be quite loyal to banks, and because of several other factors. These include tight underwriting standards, high incidences of loan prepayments and ongoing low official interest rates.
Economic Moat: Wide | Morningstar Rating: 4-star | Price-to-Fair Value: 0.73
Westpac trading volumes are just behind those of NAB. Westpac, Australia's second-largest bank behind Commonwealth Bank, has long featured in Morningstar's Best Ideas list, and Zaia has maintained his long-term conviction in the strength of the bank.
In early June, Zaia left his fair value estimate of $25 a share unchanged even as the latest review into its financial crime issues was released.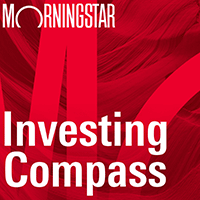 Listen to Morningstar Australia's Investing Compass podcast
Take a deep dive into investing concepts, with practical explanations to help you invest confidently.

"The report findings are unsurprising, with Westpac already beginning to address these deficiencies," Zaia says.
"In addition to increasing headcount in financial crime management, last month the bank announced more definitive reporting lines by business, which will help in addressing the recommendation that clear accountabilities for AML/CTF compliance and reporting must be developed and enforced."
While recognising the magnitude of the bank's failures, which prompted a massive provision of $900 million, "the advisory panel did not find evidence that greed, self-interest, or remuneration incentives played any obvious part in Westpac's approach to its obligations," Zaia says.
Top trades for 2020 Q2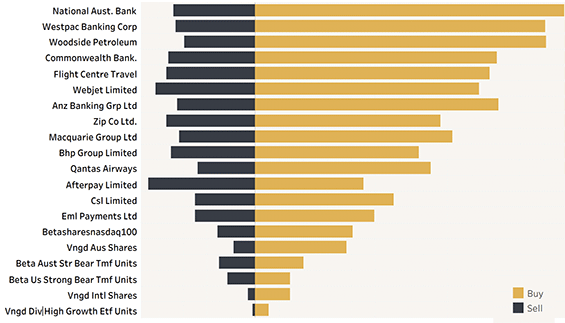 Source: Sharesight
Economic Moat: None | Morningstar Rating: 5-star | Price-to-Fair Value: 0.48
Given Woodside has been on Morningstar Australia's monthly Best Ideas list for more than a year now, it's no great surprise the company ranks highly in this breakdown of trading volumes.
Morningstar's head of equity research Peter Warnes has been bullish on oil stocks for some time, despite plunging crude price resulting from the double-hit of COVID-19 and the long-delayed cut in production from the two largest exporters Saudi Arabia and Russia.
"That's a sector that you should probably have a look at once the dust settles here because the coronavirus will pass, economies will recover, and energy is still the driving force of all economic activity," Warnes said in March.
Since then, Woodside's share price has risen more than 35 per cent from a historic low of around $15 on 15 March to $21 as of 3pm Wednesday.
At current levels, the stock is trading more than 50 per cent below the $44.60 fair value estimate set by Morningstar senior equity analyst Mark Taylor. He notes that energy prices have been "belted by COVID-19" but anticipates mid-term recovery.
"We project Brent to recover to our midcycle US$60 per barrel forecast by mid-2022, with key economies to gradually reopen, and fuel demand levels to normalise," Taylor says.
"We still see US$60 per barrel as the level necessary to incentivise the reinvestment needed to sate that demand. This is a more than healthy price for Australian oil and gas companies."
Economic Moat: Wide | Morningstar Rating: 3-star | Price-to-Fair Value: 1.00
Commonwealth Bank's divestment of a majority of its wealth management arm Colonial First State coincided with the bank's third-quarter fiscal 2020 trading update. This provided a "timely injection of additional capital" as the bank booked a $1.5 billion loan impairment expense.
"Both larger loan balances and cost-savings are encouraging for the longer-term earnings profile," says Zaia.
His expectation that Commonwealth Bank would not need to tap shareholders for additional capital despite the pandemic's effects has held up. ANZ and Westpac both had to shed their interim dividends while NAB made significant cuts to its distributions.
Economic Moat: Wide | Morningstar Rating: 4-star | Price-to-Fair Value: 0.75
ANZ rounds out the list of the top-five most traded stocks for the quarter. The bank's first-half fiscal 2020 cash profit fell more than 50 per cent to $1.4 billion on the same period in 2019.
The result was largely expected by Zaia—particularly the loan-loss impairment that included $1 billion set aside for future coronavirus effects—but an $815 million impairment of ANZ's Asian associations was not.
"The result, excluding large notable items and provisions, was reasonable in our view," Zaia says.
"The degree of uncertainty over the economy and resulting credit stress is undeniable, and ANZ made the unpopular move of deferring a decision on paying an interim dividend until there is greater clarity," he says.
"It does not mean the interim is cancelled but ANZ shareholders are left in limbo probably until August."
Zaia anticipates a payout ratio of around 50 per cent on full-year earnings, and doesn't expect dividends will be cancelled entirely because of the wide reliance on these distributions by retail shareholders.
Morningstar's Global Best Ideas list is out now. Morningstar Premium subscribers can view the list here.
See also Morningstar Guide to International Investing.