News
Traditional banks facing their 'Amazon' moment
Fintechs like Square, PayPal's Venmo and Goldman Sachs-backed Marcus will do to their traditional banking rivals what Amazon is doing to bricks-and-mortar shops.
That's the stark warning from ARK Invest chief executive and chief investment officer Catherine Wood, who says online banks, with low deposit rates and acquisition costs and convenient "digital wallets", are disrupting the business model of conventional banks.
Speaking at a Nikko AM investor conference in Sydney on Thursday, Wood said Square (SQ) was among the top five holdings of the Nikko AM ARK Global Disruptive Innovation Fund.
"We think that what is going to happen to banks is what is going to happen to the retail sector thanks to Amazon and other online players," Wood said, citing the online behemoth whose delivery system has revolutionised retail and forced the widespread closure of bricks-and-mortar stores.
"So we own no banks; I don't foresee any time we will own banks."
Wood, who has spoken at the World Economic Forum, was last year selected in Bloomberg's 50 list of people across business, entertainment, finance, politics, technology, and science who have defined global business.
Before founding ARK in 2014, she was chief investment officer of global thematic strategies at AllianceBernstein, where she managed $5 billion.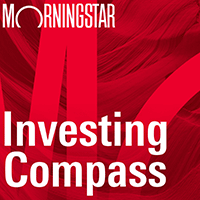 Listen to Morningstar Australia's Investing Compass podcast
Take a deep dive into investing concepts, with practical explanations to help you invest confidently.

The Nikko AM ARK Global Disruptive Innovation Fund's top holdings include six healthcare stocks, three tech stocks and one consumer cyclical stock - electric vehicle maker Tesla - the fund's top holding. The fund has returned 23.36 per cent year to date.
Wood said online payments platforms such as Square, PayPal's Venmo, and Marcus - a fintech supported by US investment bank Goldman Sachs - were undercutting traditional banks on deposit rates, customer acquisition costs, and convenience.
"Marcus and a lot of the other companies today - Robin Hood, Green Dot, fintech companies in the US - they are offering 3 to 3.5 per cent interest for online deposits. So some of them are taking a bit of a loss because they're trying to attract assets. Goldman has deep pockets.
"This is a big problem for the banks. So that's just hitting them right in the heart. Nipping at their heels are companies like Square and PayPal's Venmo, which are developing digital wallets, which are effectively going to become banks in our pockets."
Digital wallets and data harvesting
A digital wallet is an app that stores your credit card or debit card information on your smartphone and allows contactless payments. Square uses a credit card reader that fits to a mobile devices. Venmo, PayPal's person-to-person payment platform, has no set-up or monthly fees but charges users a 3 per cent fee for sending money to people using a credit card.
Wood said digital wallets also allowed fintechs to collect consumer data, which could subsequently be used to sell more products.
"Think about the information that Square has because of this. It knows every second how these businesses are doing and can anticipate 'oh, you might need working capital, you might need a loan, you might need a payroll system. So then it starts collecting data on consumers. That's a big draw.
"[Square's] cost of customer acquisition is US$20 per user. A bank's cost of customer acquisition for a credit card is anywhere from US$300 to US$1500. There's just no way traditional banks can compete with the likes of Square."
Founded in 2009, Square provides payment acquiring services to merchants, along with related services. The company has also launched Cash App, a person-to-person payment network.
It has operations in Canada, Japan, Australia, and the UK; about 5 per cent of revenue is generated outside the US.
Doubts over Square's profitability
Morningstar analyst Brett Horn is less bullish on Square, arguing that is having trouble converting impressive second quarter growth figures into profitability.
At its current price of $59.75, it is trading at a 22 per cent premium to Horn's fair value estimate of $49.
"While Square's top line continues to soar, the company needs to show at some point that it can unlock the scalability of the business model and translate this growth into profitability," Horn says in his latest research note.
"The quarter provided only limited evidence of this. Square's adjusted EBITDA margin did improve to 18.7 per cent from 17.7 per cent last year. However, this metric excludes line items that we consider real costs, primarily stock compensation.
"We think that the current market price is overly optimistic about the company's long-term profitability potential."
In February last year, Australia launched the New Payments Platform, which included instant person-to-person payment services PayID and Osko.
In its 2018 review, AusPayNet noted that up to 60 financial institutions were on the NPP and about 2 million people had registered for PayID.
Australia now counts about 650 fintechs in operation—a fivefold increase on 2014.