News
Treasury Wine Estates' glass half full as China demand lifts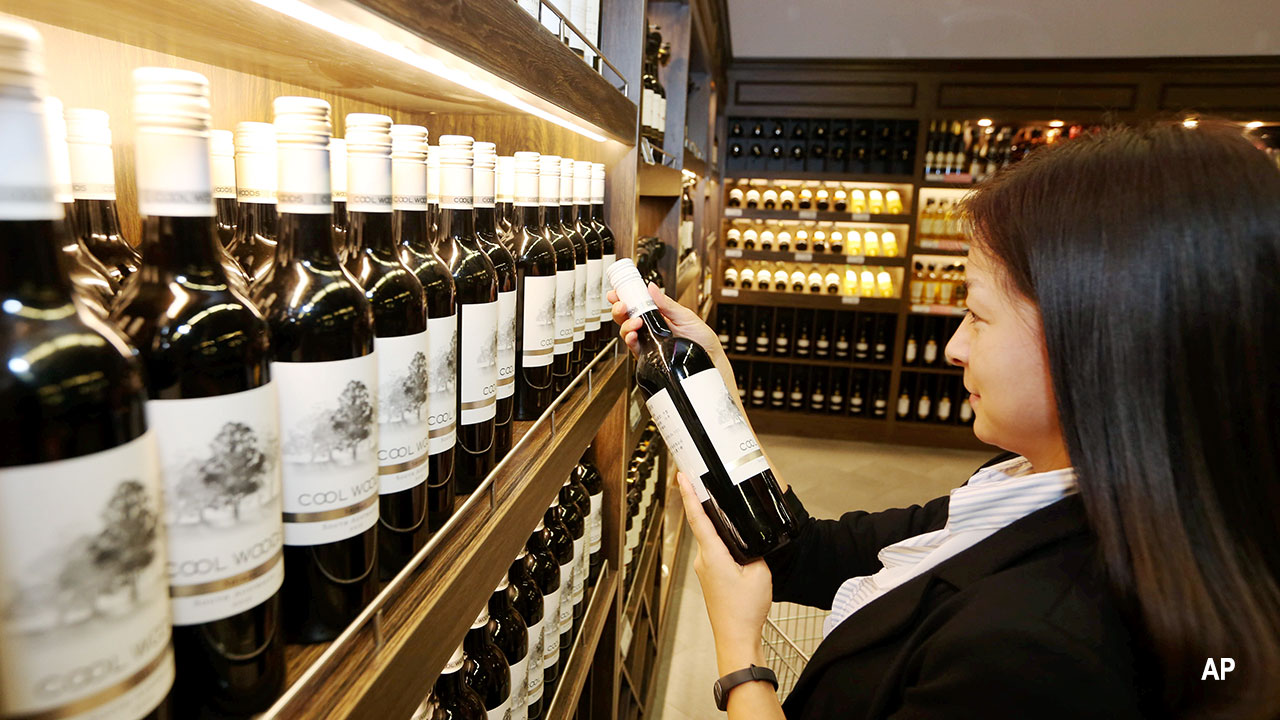 No-moat rated Treasury Wine Estates closed out a difficult 2020 with a full-year revenue drop of 7.1 per cent due to competitive pressures in the US and the impact of covid-related disruptions.
Despite the weak results, Morningstar's regional director of equity research Adam Fleck believes there is room for optimism. Fleck believes Treasury (ASX: TWE) will benefit from rebounding demand in China and improved economic conditions following an expected vaccine in early 2021.
The market agreed on Wednesday, pushing the winemaker's share price up more than 12 per cent to $12.85. It is now in line with Fleck's fair value estimate of $12.30.
Treasury's 2020 results were dragged down by a 16 per cent drop in revenue and a decline in adjusted operating earnings (referred to as EBITS by the firm) of 50 per cent.
The near-term picture remains murky for Treasury and the company declined to provide earnings guidance for 2021.
"While we have recently seen positive signs of recovery across a number of our key markets and channels, we are cautious on the near-term outlook given the uncertainty that remains around the pace of that recovery," said chief executive Tim Ford.
Treasury Wines Estates (TWE) - 1YR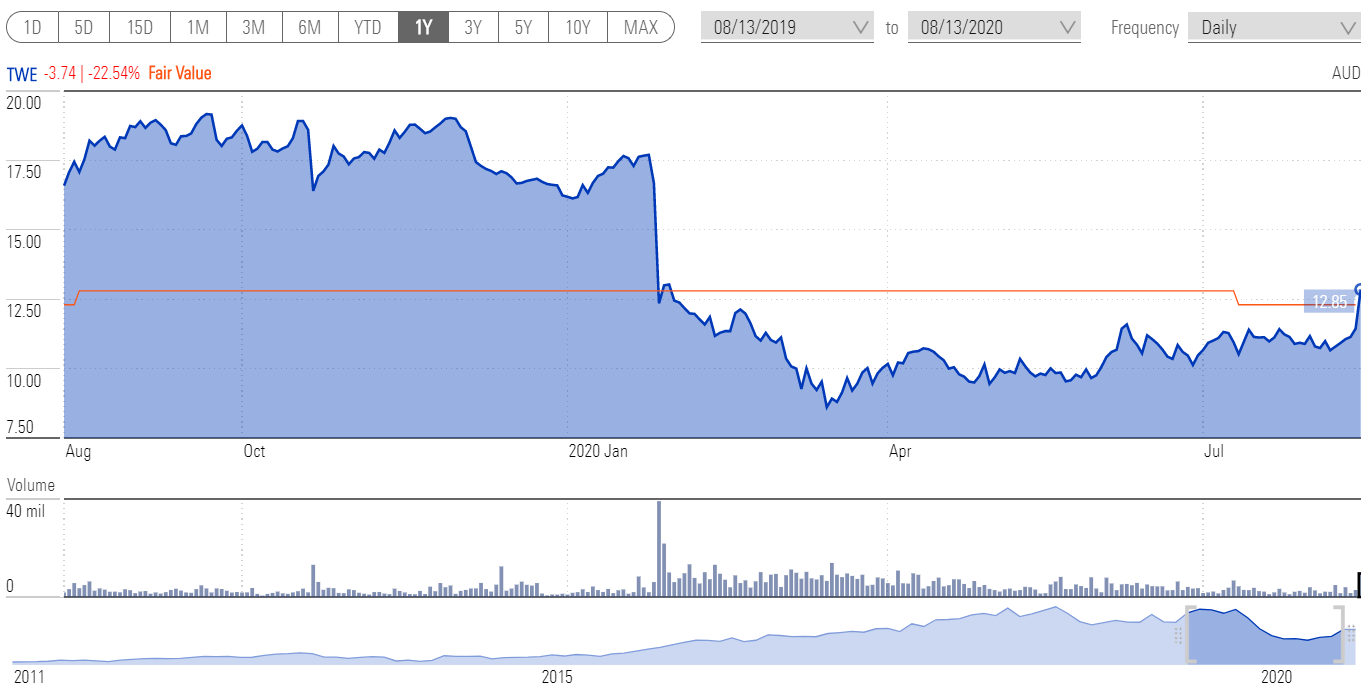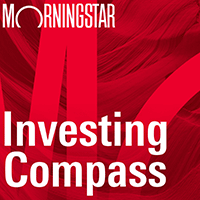 Listen to Morningstar Australia's Investing Compass podcast
Take a deep dive into investing concepts, with practical explanations to help you invest confidently.

Source: Morningstar Premium
In response to challenges in the North American market which makes up 34 per cent of revenue, the company is undergoing organisational and structural changes that should start to deliver savings. Fleck warns that the process will involve upfront costs and volatility in the short-term.
In recent years Treasury has shifted focus to higher priced wines by growing the company's portfolio of luxury (bottles priced above $20) and "masstige" (bottles priced from $10 to $20) wine. These two categories made up 71 per cent of revenue in fiscal 2020 versus 43 per cent in early 2014.
While the strategy has benefited from continued premiumisation in Australia, North America and Asia, Treasury was disproportionately affected as consumers moved to at-home drinking during COVID related lockdowns. Morningstar believes this shift is temporary.
"I expect the availability of a covid-19 vaccine in first-half 2021, should boost demand for high-priced luxury wines", says Fleck.
He is also optimistic on increased demand from China. "Chinese demand has rebounded following the country's reopening, including a 40 per cent lift in June volumes versus the prior comparable period."
Given these two factors, Fleck maintained his fair value of $12.30 a share and expects 5 per cent revenue growth in fiscal 2021 and improving margins.
This article is part of Morningstar's Reporting Season 2020 coverage. The calendar will be updated daily to connect you with our equity analysts' take on the financial results.