News
UPDATED: Your guide to February Reporting Season 2020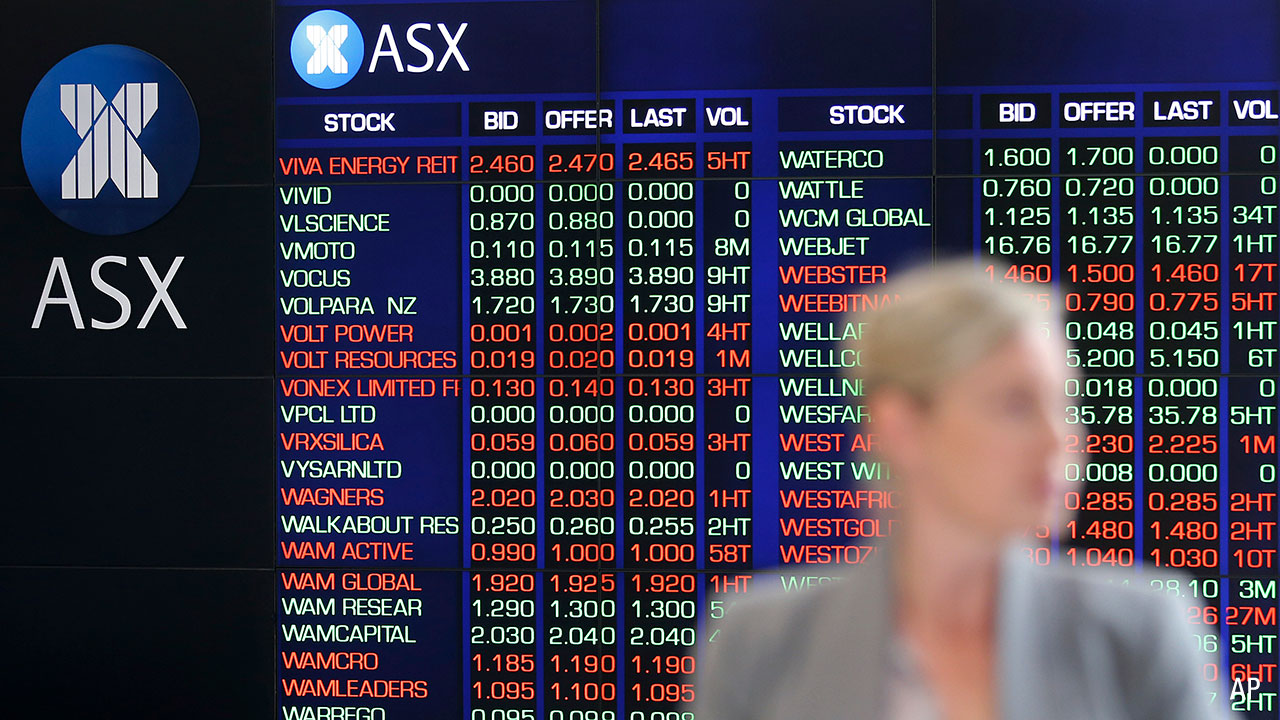 Four weeks into the new decade, the S&P/ASX 200 index has risen an impressive 4.98 per cent. But this strong result masks the undercurrent of uncertainty.
The unknowns of the coronavirus have revived global economic fears and the cost of Australia's relentless drought and bushfire season is tipped to stretch far beyond the tourism industry. Meanwhile, interest rates are expected to stay at record lows ahead of the Reserve Bank's first 2020 meeting tomorrow.
In all, it's shaping up to be a revealing reporting season. All eyes will be on outlook statements.
Over the next month, investors have an opportunity to look under the hood of ASX, review their portfolios and search for bargains. Analysts pore over the results for the second half of 2019, using them to validate prior assumptions and forecast future performance.
With the deluge of information, heavy media coverage and rapid stock price movements, it can be difficult to stay on top of the results. Morningstar has compiled a handy list of more than 150 companies under coverage that will release earnings results during February Reporting Season.
The calendar is sorted by date, with notable results featured at the top. We'll update this list daily with links to Premium research notes from our Morningstar equity analyst team.
Related article: Everything you need to know about reporting season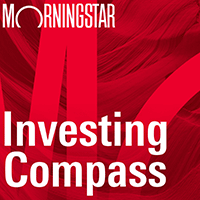 Listen to Morningstar Australia's Investing Compass podcast
Take a deep dive into investing concepts, with practical explanations to help you invest confidently.

The editorial team will also be here to help you through the latest news as it rolls in with timely analysis.
Morningstar's head of equity research Peter Warnes will give his take on the season later this month. Premium subscribers can check out last season's report here.
Dates are subject to change as companies may alter their reporting date. Companies with balance sheet dates of 30 June and 31 December are typically required to report before 28 February 2020.
UPDTAED: Download the calendar (at 21 February 2020)
Stocks under Morningstar coverage (at December 2019)

Noteworthy results
Upcoming results
Tuesday 28 Jan
Credit Corp Group (ASX: CCP) |
Credit Corp building foundations for continued strong earnings growth with impressive H120 results
Treasury Wine Estates Ltd (ASX: TWE) |
Treasury Wine's tough 1H20 shows lack of economic moat; shares now in line with our unchanged FVE
Wednesday 29 Jan
Thursday 30 Jan
IGO Ltd (ASX: IGO) |
Solid 1H20 profit for IGO Limited, $5.20 FVE retained
Friday 31 Feb
GUD Holdings Ltd (ASX: GUD) |
GUD remains expensive following first-half results; $10 FVE unchanged
ResMed Inc (ASX: RMD) (f) |
ResMed market share growth continues as expected, upgrade FVE to US$114 and $17
Monday 03 Feb
Tuesday 04 Feb
BWP Trust (ASX: BWP) |
Strong property value gains underpin BWP Trust's first-half 2020 results, FVE unchanged
Shopping Centres Australasia Property Group (ASX: SCP) |
A solid half year for Shopping Centres Australasia, but longer-term outlook remains tough
Wednesday 05 Feb
Cimic Group Ltd (ASX: CIM) (f) |
Cimic's NPAT guidance met but market not happy with BIC exit costs. Our $35 fair value estimate is unchanged.
Genworth Mortgage Insurance Australia (ASX: GMA) (f) |
Genworth's FVE increases on improving housing market conditions
ALE Property Group (ASX: LEP)
Thursday 06 Feb
DEXUS Property Group (ASX: DXS) |
Narrow-moat Dexus makes hay while the sun shines; FVE unchanged.
Mirvac Group (ASX: MGR) |
Mirvac is rebalancing towards passive real estate, but housing remains a driver; FVE unchanged.
Friday 07 Feb
News Corporation (ASX: NWS) |
Simple news is the mantra as no good news in earnings
REA Group Limited (ASX: REA) |
REA Group remains overvalued despite likely second-half earnings rebound
Monday 10 Feb
Aurizon Holdings Ltd (ASX: AZJ) |
Improved Network Returns and a Surprise Jump in Bulk Earnings Drive a Good First Half for Aurizon
Contact Energy Limited (ASX: CEN) |
Less Rainfall and Gas Hurt Contact's First Half; No Change to FVE
GPT Group (ASX: GPT) (f) |
GPT Shifts Toward Office and Industrial, Via Acquisitions and Developments; FVE Unchanged
JB Hi-Fi Limited (ASX: JBH) |
Solid Sales Growth Highlights JB Hi-Fi's Resilient Market Position. FVE Up 8% to AUD 26.50
Tuesday 11 Feb
Beach Energy Ltd (ASX: BPT) |
No-Moat Beach Energy Exceeds First-Half Expectations While Market Frets Crude and Gas Prices.
Challenger Ltd (ASX: CGF) |
Challenger's Strong 1H 2020 Results in the Face of Weak Trading Conditions Prompts FVE Increase
Suncorp Group Ltd (ASX: SUN) |
Suncorp First Half Result Ravaged by Fires and Storms, but it's Not the New Norm
Wednesday 12 Feb
Amcor PLC (ASX: AMC) |
Organic Growth Hard to Come by in 2020 for Amcor, but Softness Is Transitory; Shares Fairly Valued
Bapcor Ltd (ASX: BAP) |
Bapcor Notches Up Solid First Half Across All Segments; Shares Beginning to Look Fairly Valued
Carsales.com Ltd (ASX: CAR) |
Carsales.com's First-Half Result Ticks All the Boxes. Fair Value Estimate Raised to AUD 17.20.
Commonwealth Bank of Australia (ASX: CBA) |
Commonwealth Bank's First-Half Result Shows CommBank Can
Computershare Limited (ASX: CPU) |
Computershare's Weak First-Half Result Not Reflective of Brighter Long-Term Outlook
Charter Hall Social Infrastructure REIT (ASX: CQE) |
Charter Hall Social Infrastructure REIT Offers Reliable Yield in Low Rate Environment. Maintain FVE
CSL Limited (ASX: CSL) |
Strong First-Half Result For CSL, No Change to Our Long-Term Outlook or Fair Value Estimate
Downer EDI Limited (ASX: DOW) |
Our AUD 6.50 FVE Stands for No-Moat Downer Despite a Disappointing First-Half Fiscal 2020
Insurance Australia Group Ltd (ASX: IAG) |
Hazards Continue to Chip Away at Insurance Australia's Earnings; Fair Value Estimate Unchanged
James Hardie Industries plc (ASX: JHX) (q) |
Hardie's Q3 2020 Was Stellar and Q4 Likely to Be Even Better; but Shares Are Priced to Perfection
Mineral Resources Limited (ASX: MIN) |
Mineral Resources Back in Net Cash Thanks to First-Half Fiscal 2020 Wodgina Sale. No Change to FVE.
Orora Ltd (ASX: ORA) |
Orora's Challenges in North America Unlikely to Abate Near Term; Fair Value Estimate Cut by 3%
SKY Network Television Limited (ASX: SKT) |
Sky Dreaming of a Streaming Future
Transurban Group (ASX: TCL) |
Mostly Good First Half for Transurban, but Sydney Disappoints; Increasing Fair Value Estimate
Unibail-Rodamco-Westfield (ASX: URW) (f)
Thursday 13 Feb
AGL Energy Limited (ASX: AGL) |
AGL's Profits Fall As Expected in the First Half; No Change to Fair Value Estimate
AMP Limited (ASX: AMP) (f) |
AMP Progressing with New Strategy, as Life Business Again Disappoints
Arena REIT (ASX: ARF) |
Arena REIT Offers an Attractive, Defensive Yield yet Remains Overvalued, FVE Retained at AUD 2.73
ASX Ltd (ASX: ASX) |
Cost Growth and Interest Rates Hit ASX's First Half but Second Half Improvement Likely.
Breville Group Ltd (ASX: BRG) |
We Raise our FVE for Breville by 43% Following Transition to a New Analyst
Goodman Group (ASX: GMG) |
Goodman Sees Strong Demand for Industrial Property, but it Won't Last Forever; FVE Unchanged
Magellan Financial Group Ltd (ASX: MFG) |
Magellan Continues to Defy Valuations but Much of the Euphoria Appears Already Priced in
National Australia Bank Ltd (ASX: NAB) (q) |
Not a Jump Out of the Blocks but a Decent First Quarter for National Australia Bank
Newcrest Mining Limited (ASX: NCM) |
Newcrest's First-Half Result as Expected, Focus Turns to Longer-Term Growth Options
South32 Ltd (ASX: S32) |
Soft First Half for South32, but Sale of Thermal Coal and a New Zinc Mine Should Improve Earnings
SkyCity Entertainment Group Limited (ASX: SKC) |
Sky's International Business Challenged Short-Term; FVE Cut by 5%
Telstra Corporation Ltd (ASX: TLS) |
Internally Improving Telstra Still Hostage to Externally Volatile Environment
Woodside Petroleum Limited (ASX: WPL) (f) |
No-Moat Woodside Meets 2019 Earnings Expectations and Anticipates Important Pluto Scarborough FID.
Friday 14 Feb
Monday 17 Feb
Bendigo and Adelaide Bank Ltd (ASX: BEN) |
Corporate Action: Do Not Subscribe to Bendigo Bank SPP. Strong Loan Growth Comes at a Cost.
Brambles Limited (ASX: BXB) |
Brambles' Growth Story Intact Despite European Macroeconomic Headwinds and Americas Cost Pressures
GWA Group Ltd (ASX: GWA) |
Soft Bathroom Remodel Activity Buffets GWA Group in Early 2021; Long-Term Expectations Unchanged
QBE Insurance Group Ltd (ASX: QBE) (f) |
QBE Insurance Profits Hurt by Bad Crops; Premium Increases and Cost Control Remain Encouraging
Tuesday 18 Feb
Abacus Property Group (ASX: ABP) |
Institutional Interest in Australian Self-Storage Supports our Unchanged AUD 3.90 FVE for Abacus
Ansell Limited (ASX: ANN) |
Strong Near-Term Outlook for Ansell, No Change to Long Run Expectations
APA Group (ASX: APA) |
New Projects Drive Strong First Half for APA Group; FVE Increased by 3%
ARB Corporation Limited (ASX: ARB) (tbc) |
Growth Slows in ARB's Australian Business Amid Continuing Depressed New Vehicle Sales
BHP Group Ltd (ASX: BHP) |
Iron Ore Shines for BHP in Strong First-Half Result, AUD 30 FVE Retained
Cochlear Limited (ASX: COH) |
Disappointing First-Half Result From Cochlear Confirms Profitable Growth Challenging to Come By
Coles Group Ltd (ASX: COL) |
Coles Delivers Toward Its Cost out Goals, but So far With Little Effect on Sales Profitability
IOOF Holdings Limited (ASX: IFL) |
IOOF's Lower 1H20 Results an Anomaly, with P&I Business Expected to Drive Future Earnings Growth
Monadelphous Group Limited (ASX: MND) |
No-Moat Monadelphous' Fiscal First Half Close to Expectations and on Recovery Trajectory
Netwealth Group Ltd (ASX: NWL) |
Netwealth Remains Overvalued Following Weaker Than Expected First-Half Result
OZ Minerals Limited (ASX: OZL) (f) |
Oz Minerals' Development Options Remain Attractive, AUD 11.20 per Share FVE Retained.
Scentre Group (ASX: SCG) (f) |
Scentre's Evolving Tenant Mix Brings New Opportunities but Higher Incentive Costs; FVE Unchanged.
Sims Ltd (ASX: SGM) |
Recovery in Scrap Prices To Provide Much Needed Relief for Sims in Second-Half 2020; FVE Unchanged
Wednesday 19 Feb
Asaleo Care Ltd (ASX: AHY) (f) |
We Lower our FVE for Asaleo to AUD 0.90 Following Softer-Than-Expected Fiscal 2019 Earnings
Crown Resorts Ltd (ASX: CWN) |
Crown's VIP Business Challenged Short-Term; FVE Cut by 3%
Cleanaway Waste Management Ltd (ASX: CWY) |
Cleanaway Delivers a Solid 1H20 in Contrast With Soft Prior Guidance but Shares Remain Expensive
Domino's Pizza Enterprises Ltd. (ASX: DMP) |
Domino's Global Sales Track Our Estimates, and the Store Roll-Out Story Is Intact; FVE Up 4%
Fletcher Building Limited (ASX: FBU) |
We Place No-Moat Fletcher Building Under Review
Fortescue Metals Group Limited (ASX: FMG) |
Bumper First-Half Profit for Fortescue Reflects Favourable Environment, AUD 6.80 FVE Retained
McMillan Shakespeare Limited (ASX: MMS) |
McMillan's GRS Business Continues to Prove Resilient in the Face of Poor Trading Conditions
Pact Group Holdings Ltd (ASX: PGH) |
Pact Group's Vital Signs Begin Show Improvement in First-Half 2020; Shares Remain Undervalued
Sandfire Resources Ltd (ASX: SFR) (TBC)
Stockland Corporation Ltd (ASX: SGP) |
Stockland Is Making the Most of a Challenging Environment; AUD 3.90 FVE Unchanged
Spark New Zealand Ltd (ASX: SPK) |
Mobile Showing Spark
Tabcorp Holdings Limited (ASX: TAH) |
Stellar Lotteries Performance Masks Tabcorp's Wagering Woes
Vicinity Centres (ASX: VCX) |
Vicinity Hits Airpocket, but it was Always Going to be Tough; FVE Maintained, Securities Undervalued
Vocus Group Ltd (ASX: VOC) |
Vocus Showing Enterprising Spirit in Network Services
Wesfarmers Ltd (ASX: WES) |
Wesfarmers' Bunnings Delivers, but Result Overshadowed by Noncore Businesses. FVE Up to AUD 31.50
WiseTech Global Ltd (ASX: WTC) |
Wisetech Global Remains Overvalued Following Weak First-Half Result
Thursday 20 Feb
Auckland International Airport Limited (ASX: AIA) |
Auckland Airport's First-Half Results in Line, but Coronavirus Set to Crimp Near Term
Bingo Industries Ltd (ASX: BIN) |
Bingo's Economic Moat Delivers Margin Expansion Amid Cyclically Weak Environment in First-Half 2020
Boral Limited (ASX: BLD) |
Boral's First-Half 2020 Result Was a Foregone Conclusion; Shares Remain Undervalued
Coca-Cola Amatil Ltd (ASX: CCL) (f) |
Coca-Cola Amatil Boosts Revenue, but Margins Start to Fizzle; FVE Retained at AUD 9.10
Charter Hall Retail REIT (ASX: CQR) |
Domain Holdings Australia Ltd (ASX: DHG) |
Domain Makes the Best of a Bad Situation but Remains Overvalued
EBOS Group Ltd (ASX: EBO) |
Ebos the Market Leader in a Challenged Industry, Decrease FVE to NZD 19.80 and AUD 19.00
Event Hospitality and Entertainment Ltd (ASX: EVT) |
Uneventful Event Result
Hotel Property Investments Ltd (ASX: HPI) |
Iluka Resources Limited (ASX: ILU) |
Iluka to Proceed With Mining Area C Royalty Demerger, AUD 10.50 FVE Retained
Iress Ltd (ASX: IRE) (f) |
No Big Surprises in IRESS' Full Year Result. AUD 11.80 FVE Maintained
Lendlease Group (ASX: LLC) |
Medibank Private Ltd (ASX: MPL) |
Medibank's First-Half Profit Slumps on Higher Claims, FVE Reduced to AUD 3.10
Origin Energy Ltd (ASX: ORG) |
In-Line First Half but Downgrading Origin's FVE 6% on Strengthening Headwinds
Perpetual Limited (ASX: PPT) |
Qantas Airways Limited (ASX: QAN)
Regis Resources Limited (ASX: RRL) (TBC) |
Regis' First-Half Profit As We Expected and Our AUD 3.60 per Share FVE Is Retained
Star Entertainment Group Ltd (ASX: SGR) |
Queensland Saves Star from Sydney's VIP Slip
Sonic Healthcare Limited (ASX: SHL) |
Sonic's First Half Top Line Strong, but Margin Slightly Disappointing; FVE Trimmed to AUD 27
Santos Ltd (ASX: STO) (f) |
Record Free Cash Flows and Development Pipeline Progress Underline Santos' 2019.
Super Retail Group Ltd (ASX: SUL) |
No Big Surprises in Store in Super Retail's Results; FVE Increases by 3% to AUD 7.90
Southern Cross Media Group Ltd (ASX: SXL) |
Battening Down the Hatches under the Southern Cross
Sydney Airport Holdings Pty Ltd (ASX: SYD) (f) |
Sydney Airport's Full-Year Results Track Our Forecasts, but Near Term Looks Challenging
Whitehaven Coal Ltd (ASX: WHC) |
Disappointing First-Half Result for Whitehaven, but our AUD 3.80 FVE Remains Intact
Friday 21 Feb
Alaris Holdings Ltd (ASX: ALH)
Costa Group Holdings Ltd (ASX: CGC) (f) (TBC)
Charter Hall Group (ASX: CHC)
Genesis Energy Ltd (ASX: GNE)
Inghams Group Ltd (ASX: ING)
Mortgage Choice Limited (ASX: MOC) (TBC)
MyState Limited (ASX: MYS) (TBC)
Mayne Pharma Group Ltd (ASX: MYX)
Platinum Asset Management Ltd (ASX: PTM) (TBC)
Village Roadshow Ltd (ASX: VRL) (TBC)
Monday 24 Feb
BlueScope Steel Limited (ASX: BSL)
Chorus Ltd (ASX: CNU)
G8 Education Ltd (ASX: GEM) (f)
NIB Holdings Limited (ASX: NHF)
oOh!Media Ltd (ASX: OML) (f)
Reliance Worldwide Corporation Ltd (ASX: RWC)
Seven West Media Ltd (ASX: SWM) (TBC)
Viva Energy Group Ltd (ASX: VEA) (f)
Worley Ltd (ASX: WOR)
Tuesday 25 Feb
Ainsworth Game Technology Limited (ASX: AGI)
Caltex Australia Limited (ASX: CTX) (f)
Mercury NZ Ltd (ASX: MCY)
Oil Search Limited (ASX: OSH) (f)
Qube Holdings Ltd (ASX: QUB)
SEEK Limited (ASX: SEK)
Spark Infrastructure Group (ASX: SKI) (f)
Seven Group Holdings Ltd (ASX: SVW)
Wednesday 26 Feb
Afterpay Ltd (ASX: APT) (TBC)
Blackmores Limited (ASX: BKL)
FlexiGroup Limited (ASX: FXL) (TBC)
Growthpoint Properties Australia Ltd (ASX: GOZ)
Healius Ltd (ASX: HLS)
InvoCare Limited (ASX: IVC) (f)
Metgasco Limited (ASX: MEL)
Nine Entertainment Co Holdings Ltd (ASX: NEC)
Rio Tinto Limited (ASX: RIO) (f)
Steadfast Group Ltd (ASX: SDF)
Woolworths Group Ltd (ASX: WOW)
Thursday 27 Feb
A2 Milk Company Ltd (ASX: A2M)
Air New Zealand Limited (ASX: AIZ)
Atlas Arteria Group (ASX: ALX) (f)
AP Eagers Ltd (ASX: APE) (f) (TBC)
Flight Centre Travel Group Ltd (ASX: FLT)
Link Administration Holdings Ltd (ASX: LNK)
National Storage REIT (ASX: NSR) (TBC)
Ramsay Health Care Limited (ASX: RHC)
Friday 28 Feb
Adelaide Brighton Ltd (ASX: ABC) (TBC)
Cromwell Group (ASX: CMW) (TBC)
Harvey Norman Holdings Limited (ASX: HVN) (TBC)
Mesoblast limited (ASX: MSB) (TBC)
Port of Tauranga (ASX: POT)
Monday 02 March
Tuesday 03 March
Wednesday 04 March
Thursday 05 March
Friday 06 March
Myer Holdings Ltd (ASX: MYR) (TBC)
f = full year, q = quarterly, tbc = to be confirmed