News
US equities eclipse rest of the world as tech stocks soar

In the past five years American technology stocks have risen a breathtaking 145 per cent, giving a jolt to US equities, which have doubled the share price growth in European and emerging markets.
American stocks have posted a 92 per cent rise since 2014, against a 45 per cent for emerging markets and a 43 per cent gain for Europe.
It's been another great month for Japan too, which is now up 86 per cent over five years, says Emma Morgan of Morningstar Investment Management.
Morgan says the "dispersion" between the US and the rest of the world is evident over a one-, three- and 10-year horizon.
As to Europe's relative weakness, Morgan cites the twin "political vulnerabilities" of Brexit and the turmoil in Italy, culminating in the European Commission's refusal overnight to accept Rome's budget.
There may be an upside to the woes on the Continent, Morgan says.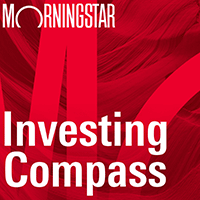 Listen to Morningstar Australia's Investing Compass podcast
Take a deep dive into investing concepts, with practical explanations to help you invest confidently.

"These concerns are valid, of course, but are now priced to such a level that the risk-adjusted returns are quite favourable according to our analysis, at least in a relative sense," she says.
"The increasing probability of a 'no-deal' Brexit is worthy of concern, but extremely difficult to price. Many investors likely have stage fright, preferring to hold the parts of the market that aren't surrounded by controversy."
American stocks, on the other hand, have shown resilience, posting a 92 per cent rise in the past five years, despite the increasing trade tensions with China and the likelihood of further interest rate rises.
Much of this rise is due to tech stocks, which have recorded eye-watering increases in their share prices since the start of 2014.
From advances in online shopping and delivery to artificial intelligence, tech stocks continue to impress. In mid January 2014, Amazon was trading at US$399. Since then, the Jeff Bezos-led online bookshop has morphed into a multi-purpose retail behemoth, trading at US$1764 - a 342 per cent increase in five years.
Software giant Microsoft, whose co-founder Paul Allen died last week, was trading at US$36.38 in January 2014. It has since risen 197 per cent and is trading at US$108.10.
And the world's search engine and AI pioneer, Google, has risen 92 per cent over the past five years, going from US$575 in January to US$1105 today.
Even despite some share price weakness as they prepare to reveal their earnings this week, tech stocks have posted a solid year, say US asset managers.
"Amazon's up about 50 per cent this year, Microsoft is up about 30 per cent, Google is only up about 5 per cent this year, and I think it's a great buy right now," Mark Tepper, president and CEO of Strategic Wealth Partners told CNBC overnight.

From a valuation perspective, Google-parent Alphabet also looks cheaper than its peers. It trades at 48 times trailing earnings, below Microsoft's 50 times P/E ratio and Amazon's 140 times valuation.
In contrast, the gains have for emerging markets have been modest, Morningstar's Morgan notes.
"We find that broad emerging-markets equities have 'only' delivered 45 per cent over the five years to 30 September 2018, but even less if priced in US dollars," she says.
"On a strict US versus EM pairing, emerging markets continue to be pressured and have done since they peaked in January," says Morningstar's Morgan.
"Most recently we've seen a small bounce back, helped by a Russian boom of over 10 per cent in September, but offset by market stress in India, which fell almost 10 per cent over the same period."