News
Village waxes as Ardent wanes: mixed half for Australia's entertainment players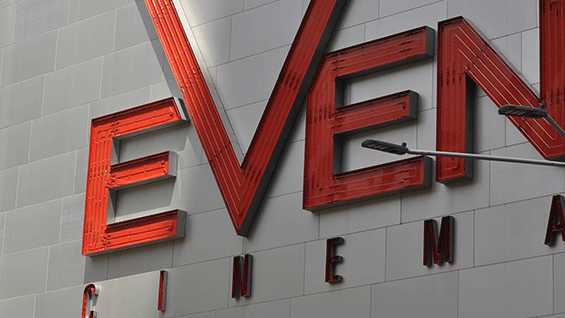 There were big moves in the share prices of several entertainment companies during the interim reporting season. Ardent Leisure's losses blew out by almost 40 per cent, while Village Roadshow's earnings doubled. Hollywood products failed to resonate with Event's German audience, but they proved they had better things to show at home.
Ardent Leisure's underwhelming half
Visitors turned away from Ardent Leisure's (ASX: ALG) theme parks in the back half the year as details of the 2016 Dreamworld tragedy were publicly aired again at several coronial inquest hearings.
The global entertainment company's first-half loss blew out by almost 40 per cent to $21.8 million, with total group revenue down 14.6 per cent to $226.7 million as it struggles to rebuild following the death of four people on the Thunder River Rapids ride on the Gold Coast two years ago.
Ardent's sell-off of its marinas and ten-pin bowling businesses deprived the company of $75 million in half-year revenue, while another $22.8 million writedown was made against the value of Dreamworld, following a $75 million impairment against the park in FY18.

Morningstar equity analyst Brian Han said Ardent had an underwhelming first half, showing slower-than-expected progress in earnings recovery.
The theme parks division in particular reported a loss of $5 million in earnings, which starkly contrasts with the 24 per cent earnings growth achieved by competitor Village Roadshow's Gold Coast theme park.
"The 4 per cent drop in attendance was particularly disappointing," Han said.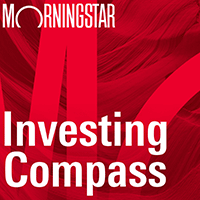 Listen to Morningstar Australia's Investing Compass podcast
Take a deep dive into investing concepts, with practical explanations to help you invest confidently.

Han acknowledged the coronial inquiry may have adversely impacted the half but said consumers' negative perception of Ardent's properties compared with rival parks next door also contributed to the weak showing.
Ardent said it was pleased with performance of its US-based family entertainment chain Main Event business, where revenue rose by 14.3 per cent to $US139.1 million, though the like-for-like sales growth of 0.7 per cent was nearly half the rate from a year ago.
The company maintains the new $17 million Sky Voyager flying theatre ride is scheduled to open at Dreamworld before July, having previously flagged a summer 2018 opening.
The board has declared there will be no interim dividend, having paid 2 cents per share a year ago.
Han said the business remains in a transition phase and hopes the market will give the new management team time to reset and execute on its strategic and operational initiatives.
Event benefits from diverse asset mix
Benefits of Event Hospitality and Entertainment's (ASX: EVT) diverse asset mix emerged in its fiscal 2019 first-half result as the hotel and resorts operator reported flat net profit after tax of $68 million.
The cinemas did better than expected, with Australia earnings before interest and taxes up 10 per cent and NZ up 20 per cent, while Thredbo continued its recent upward earnings trend.
Conversely, hotels struggled amid softer market conditions (EBIT down 3 per cent) and the German cinema unit suffered a 74 per cent slump in EBIT slump because of cyclical and film quality-related issues.
Morningstar's Han said these problems led to an average 5 per cent cut to Morningstar's near-term group operating earnings estimates.
But Han says the causes of the downgrade are temporary and Morningstar's long-term forecasts and $13 fair value estimate remain intact.
While weaker conditions in the key markets of Sydney, Perth, Cairns, and Wellington are constraining hotel earnings, Han says the division's underlying fundamentals are sound.
The domestic cinema unit is returning to growth, driven by better box-office performance. Han says the division is on a firm path to yield maximisation via customer/location segmentation, variable pricing, and digital initiatives.
Hollywood products failed to resonate with German audiences and there was a dearth of good-quality local products, Han said. "Crazy Rich Asians for some reason was not popular," Han quipped.
The board declared a fully franked interim dividend of 21 cents, unchanged from a year ago.
Village on the road to recovery
The earnings recovery at Village Roadshow (ASX: VRL) has well and truly begun with fiscal 2019 first-half earnings before interest and taxes doubling from a year ago to $30 million.
The positive result was driven by the theme park division where EBIT almost tripled to $18 million.
Attendance at the Gold Coast properties has improved since December 2018. This vindicates management's decision to pursue a more disciplined pricing strategy, Han says.
Cinemas also contributed to the recovery, with EBIT up 22 per cent year on year to $16 million.
Han had, however, expected earnings to recover. Both the operating earnings forecasts and the $2.50 fair value estimate are unchanged.
Shares in the no-moat-rated group are trading at a material premium to the fair value at about $12.81.
"We understand the market's enthusiasm for a company on a clear recovery path to restoring earnings and dividends," Han said.
"However, our valuation has always been based on what we believe to be Village's sustainable, midcycle earnings."