News
Virus hits Sydney Airport but shares attractive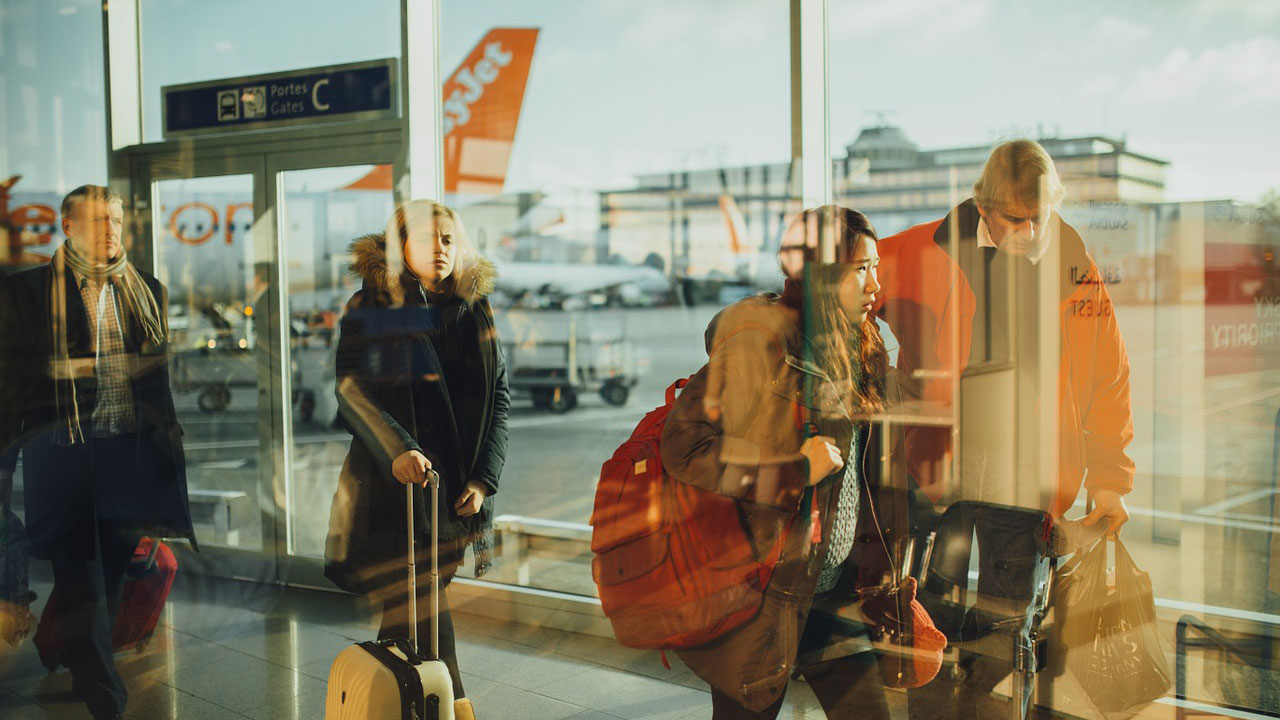 Sydney Airport is raising $2 billion through a share sale to bolster its financial position after swinging to a half-year loss as passenger volumes and flight traffic collapsed amid the coronavirus pandemic.
Australia's biggest airport reported a net loss of $53.6 million for the six months to 30 June, compared to a net profit of $17.3 million a year earlier.
Revenue for the six months slumped 36 per cent to $511 million, with passenger volumes materially impacted by the covid-19-related traffic restrictions.
Morningstar's regional director Adam Fleck says the result was along expected lines given the terrible traffic numbers in the June quarter, but this also presents a good opportunity to invest in a long-term business at an attractive price.
At Monday's closing price of $5.39 a share, Sydney Airport (ASX: SYD) had been trading at a 21 per cent discount to Fleck's fair value estimate of $6.80, which he argues reflects its potential to benefit from international tourism over the longer term.
Fleck has now slightly reduced his fair value estimate to $6.20 a share, cutting 20 cents on account of the near term challenges facing the airport, and another 40 cents due to the dilution in value following the hefty equity raising.
Share sale
Its shares are currently in a trading halt pending the share sale, after the company on Tuesday announced it would raise $2 billion by way of a 1-for-5.15 share entitlement offer to tide over the economic uncertainty.
"Six months into the pandemic, there remains uncertainty as to how long it will take for aviation markets to return to pre-covid-19 levels," chief executive Geoff Culbert said.
The sale will comprise an institutional placement and a retail offering, with shares to be issued at $4.56 each, a 15.4 per cent discount to Monday's closing price.
The fund raising will substantially reduce Sydney Airport's net debt and help maintain a strong investment-grade credit rating, boost its financial resilience and further increase the liquidity available, Culbert said.
The company will not pay any dividends in 2020.
Covid cruels passenger numbers
Passenger traffic at the airport was down 18 per cent to 9.0 million in the first three months of the half-year.
However, passenger numbers plunged in the second quarter—which coincided with the covid lockdown, sliding 96.6 per cent to just 400,000 passengers.
Australia first barred entry for foreign nationals travelling from mainland China on 1 February in a bid to stem the spread of the coronavirus pandemic.
The incoming travel ban was gradually extended to several countries that became virus hotspots before borders were shut to all non-residents from 21 March.
Sydney Airport said revenue in its key aeronautical segment fell 58 per cent on the back of fewer flights and passengers. Car parking and ground transport revenue declined 51 per cent, while retail revenue sank 44 per cent.
The company also booked a $41 million impairment on account of the expected loss due to money owed by Virgin Australia, which went into administration, and nearly $60 million on account of temporary concessions or deferral of rents across its retail and property portfolio.
Despite this, Morningstar's Fleck said there are encouraging signs in the retail business, which saw a sort of shared sacrifice during the troubled period.
"A lot of tenants are still paying a portion of their minimum guarantee to ensure there is still place for them post recovery," he said.
"And it's really encouraging to hear management talking about some new luxury tenants that are signing on even now for when they open, and hopefully post-recovery, for rents that are at pre-covid levels."
Clipping costs
Fleck said the airport had also managed to cut costs, which are tracking towards management's goal of 35 per cent operating cost reduction by early-2021, despite the sharp decline in revenue.
The company in April raised $850 million in bank debt to weather the coronavirus crisis and its chairman had told shareholders in May the company would be able to meet its financial obligations even if the airport received no revenue through the end of next year.
The fund raising, albeit at a discount to the current market price, is an extra buffer for the airport, Fleck said.
"For those looking to continue to invest long term in the company it's an attractive price to invest in a business that has a pretty sizeable margin of safety and seems to be pricing in a pretty substantial delay in international borders opening.
"We think Australia is a really attractive place to visit for tourists and for business travellers. So, when we look out 10 years, even though there's some near-term disruption, we don't see a long-term impact at this point."
This article is part of Morningstar's Reporting Season 2020 coverage. The calendar will be updated daily to connect you with our equity analysts' take on the financial results.