News
Vocus retreats from NBN as first-half profit falls
Telecommunications provider Vocus Group will back away from growing its share of the consumer National Broadband Network market, describing the service as "challenging" and "economically unattractive".
Vocus (ASX: VOC) today said the variable nature of NBN pricing was incompatible with the fixed prices paid by consumers.
"The complexity of NBN pricing, together with a lack of pricing stability, add operational complexity and enhance cost," the company said in a statement to the ASX this morning.
"For these reasons, NBN broadband is economically unattractive, especially for new consumers in our consumer brands."
At 2.30pm Sydney time, Vocus is up 5.84 per cent, trading at $3.72 - a 29 per cent premium to Morningstar's $2.90 fair value estimate.
Profit down 29pc
The news comes as Vocus Group posted a weaker-than-expected 29 per cent drop in underlying profit, dragged down by poor performance in the Business unit, NBN economics and increased technology costs.
Underlying earnings before interest, tax, depreciation and amortisation fell 7 per cent on the prior corresponding period to $176.4 million, while revenue rose slightly to $974.2 million.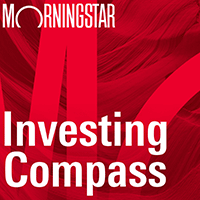 Listen to Morningstar Australia's Investing Compass podcast
Take a deep dive into investing concepts, with practical explanations to help you invest confidently.

Growth in Vocus's enterprise, government and wholesale segment helped offset Consumer and Business declines.
Vocus does not intend to grow its share of the NBN market and will instead focus on improving its own brands to enhance the broadband experience for customers.
Vocus counts among its brands, Commander, a business unit, and Dodo and iPrimus, which are consumer units.
"There is real equity in the Dodo, iPrimus and Commander brands and we will grow these brands in the markets where it makes economic sense," the company said.
In December last year, Vocus signed a five-year deal with Optus to access its 5G network, in a move that will give the $1.9 billion company access to much larger range of mobile products.
Pressure to avoid NBN becoming a 'white elephant'
Vocus's decision to retreat from the NBN was of little surprise to Morningstar senior equity analyst Brian Han, who said the result was a reality check for a business facing stiff competition.
"The company's consumer and business division is suffering from underlying margin decline, impacted by challenging NBN economics," Han said.
Han pointed to several NBN resellers that have gone out of business recently, and Telstra's warning earlier this month that high NBN charges to telcos could be passed on to customers.
"Everyone is saying the NBN is uneconomical in different ways, but they all agree the current model is unsustainable."
The NBN retreat also increases the pressure on the federal government to stop the project becoming a white elephant, Han says.
"When 5G comes in, it may allow consumers and providers to completely bypass the NBN and turn fixed line broadband into a discretionary item," he said. "Before this happens, the government could be forced to write down their NBN investment and reduce the cost to resellers."
Vocus's core enterprise, government and wholesale segment boosted sales. However, this momentum was offset by heightened levels of churn – the rate at which subscribers discontinue their subscription – due to industry consolidation with the TPG/Vodafone Hutchison Australia merger – which is awaiting regulatory approval – and end of the Nextgen legacy contracts.
Vocus said the poor performing business and consumer segment was an important "turnaround opportunity", dogged by legacy issues from fixed broadband and voice services.
While retail revenue is in decline, the company said service automation and digitisation had allowed it cut costs.
Vocus managing 'things within its control'
Elsewhere, Vocus is focused on the completion of the Coral Sea cable system – a sub-sea cable connecting the Solomon Islands and Papua New Guinea to Australia, which is due to be completed by December 2019.
It also hopes to see benefit flowing from the Optus deal and the Australia Singapore Cable, a 4600km fibre-optic submarine communications cable that entered service in September 2018, linking Australia and Singapore via Christmas Island and Indonesia.
Vocus provided fiscal-2019 guidance of between $350 million to $370 million in earnings before interest, tax, depreciation and amortisation.
Han said the fact that management reiterated guidance means that behind the scenes they are managing things within their control.
Han said the increase in the Vocus share price was a sign the market was giving the new chief executive and managing director Kevin Russell, formerly of Telstra, the benefit of the doubt.
Russell and Mark Callander, Vocus New Zealand chief executive, joined the board as executive directors in May last year.
However, Han says the elevated price is baking in a turnaround before the benefits have been seen.
"The market is running way ahead of where we think the business is,'' he said. "They think the turnaround will be quicker and the benefits higher. We think these things will take time and are happy with our current earnings forecasts."