News
Westpac forges place in Morningstar Best Ideas list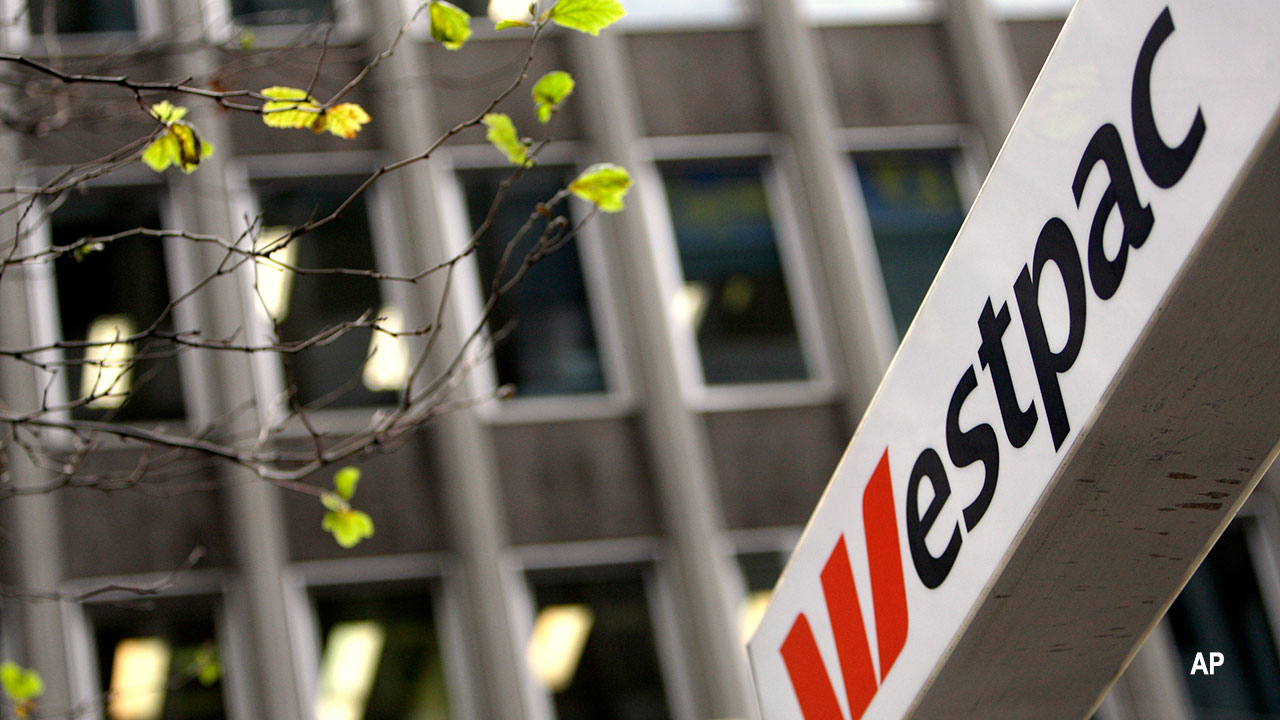 Embattled big four bank Westpac has joined American baking goods giant Hostess Brands in Morningstar's Global Equity Best Ideas list.
Westpac (ASX: WBC) is Morningstar's preferred major Australian bank and is trading at a 13 per cent discount to the $29 fair value estimate set by equity analyst Nathan Zaia.
Despite the money-laundering scandal that has engulfed the bank in recent weeks and led to a cull of its top brass and potential hefty remediation costs, Zaia is upbeat on the outlook.
"We acknowledge the reputational risk but do not expect the bank to suffer materially enough to have an impact on loans and pricing," Zaia says.
"An uplift in compliance costs is already captured in our forecasts. A larger than expected penalty or more onerous capital requirements in New Zealand are risk to our near-term earnings, dividend and capital forecasts.
"But we think the shares are more than priced for the potential downside to the bank's valuation."
Zaia expects moderate loan growth, in line with modest economic growth and low unemployment. Net interest rate margins will likely weaken until global cash rates start to rise.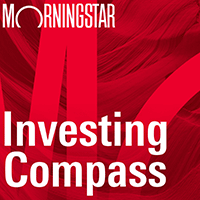 Listen to Morningstar Australia's Investing Compass podcast
Take a deep dive into investing concepts, with practical explanations to help you invest confidently.

Zaia maintains a $1.60 dividend forecast, which implies a payout ratio of 91.5 per cent. However, he expects the payout ratio to fall to 74 per cent in fiscal 2022.

Hostess Brands a sweet treat or investors
Hostess Brands is the second largest provider of sweet baked goods in the US. It's also the name behind the 90-year-old household snack known as the Twinkie, "the golden sponge cake with a creamy filling". Hence the stock ticker: TWNK.
Morningstar equity analyst Rebecca Scheuneman says investors underappreciate the growth potential of narrow-moat Hostess, which is trading about 15 per cent below her US$15.70 fair value estimate.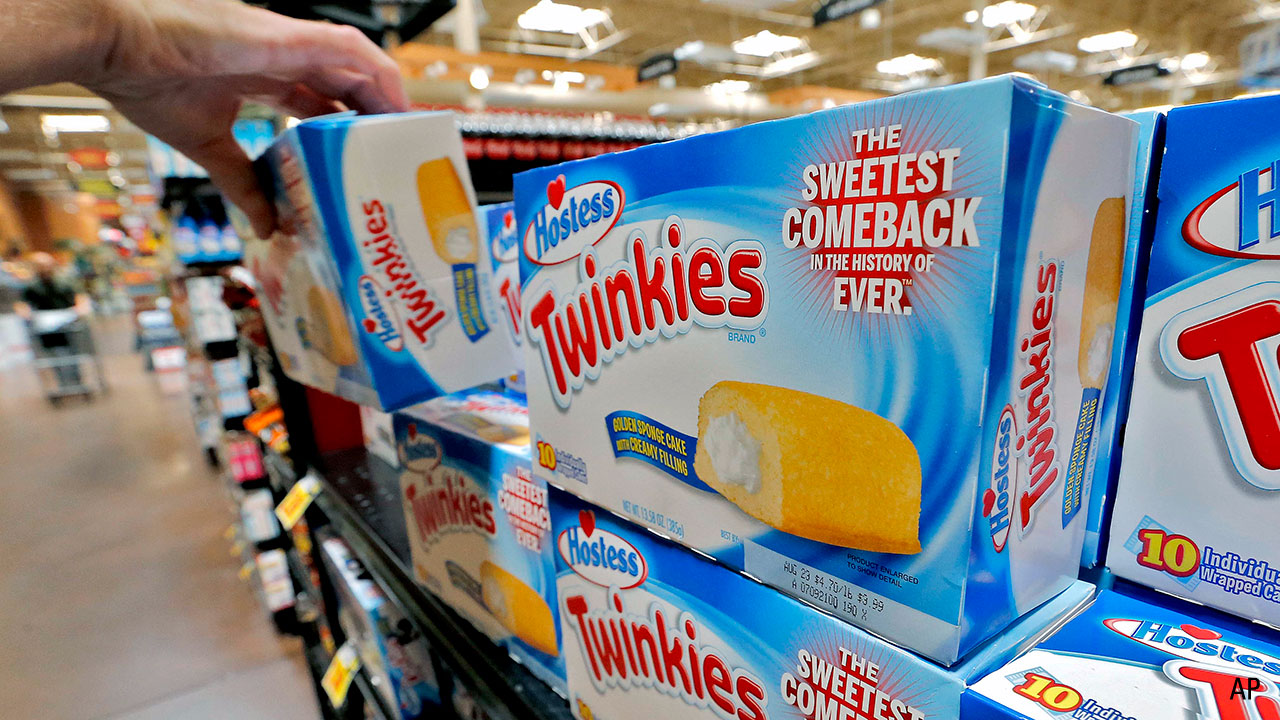 The Twinkie was invented in 1930 and has since become a household staple in the US
Hostess also owns Dolly Madison group. Other well-known snacks in their combined pantry include CupCakes, Ding Dongs, HoHos, Donettes, and Zingers.
In 2018, Hostess expanded its breakfast offerings with the purchase of Aryzta's breakfast assets (the Cloverhill business), including a branded business and private-label partnerships.
Despite an increased trend towards healthy eating, Hostess has been steadily gaining share of the US sweet baked goods category (from 16.1 per cent in 2016 to 19.2 per cent currently) and has experienced 5.2 per cent average annual retail sales growth over the same time period, despite flat category sales.
Driving this growth is Hostess's unique access to the convenience, drug, and dollar-store channels, enabled by its new direct-to-warehouse distribution model, in place since 2013, says Scheuneman.
"Hostess is still in the early stages of expanding into the dollar stores, reporting double-digit sales gains in each of the past two quarters.
"The firm is also expanding into tangential categories, such as breakfast pastries and snack bars, and is also considering the $800 million cookie category.
"We think these product line expansions can further monetise the strong Hostess brand, which commands impressive pricing power, and is a pillar of our narrow moat rating."
Previous owners of Hostess filed for bankruptcy in 2004 and 2012, but Scheuneman contends it was not due to a lack of brand equity but due to highly inefficient manufacturing and distribution systems, a powerful unionised workforce, combined with a high debt load.
Iluka Resources quits Best Ideas list
Iluka Resources (ASX: ILU) joined the Morningstar Global Best Ideas list in May this year. Since then it has appreciated and is now fairly valued.
Following a sharp sell-off in August to below $7, shares in the mineral sands miner recovered much of the loss, subsequently appreciating to about $9.50.
Iluka mines heavy mineral sands and separates the concentrate into its individual mineral constituents rutile, ilmenite, and zircon. It is a leading global mineral sands miners and a large player in the relatively small zircon and titanium minerals markets.
These minerals are used in the production of sand, ceramic tiles, sanitary ware and electronics among other things.
Iluka has operations Western Australia (Eucla and Perth Basins), South Australia (Jacinth-Ambrosia Mine), Victoria and NSW (Murray Basin), the US (Virginia) and Sierra Leone.
"The near-term outlook for zircon demand is challenged but has not substantially deteriorated as the market feared," says Morningstar analyst Mathew Hodge.
"In addition, the attractive longer-term backdrop of challenged industry supply, driven by declining grades and maturing major mines, is intact. Favourable prices are needed for new supply to be encouraged. Demand for titanium dixoide feedstock remains robust."
Morningstar Premium subscribers can access the full
Global Equity Best Ideas report here.