News
What the Coalition's 'miracle' win means for investors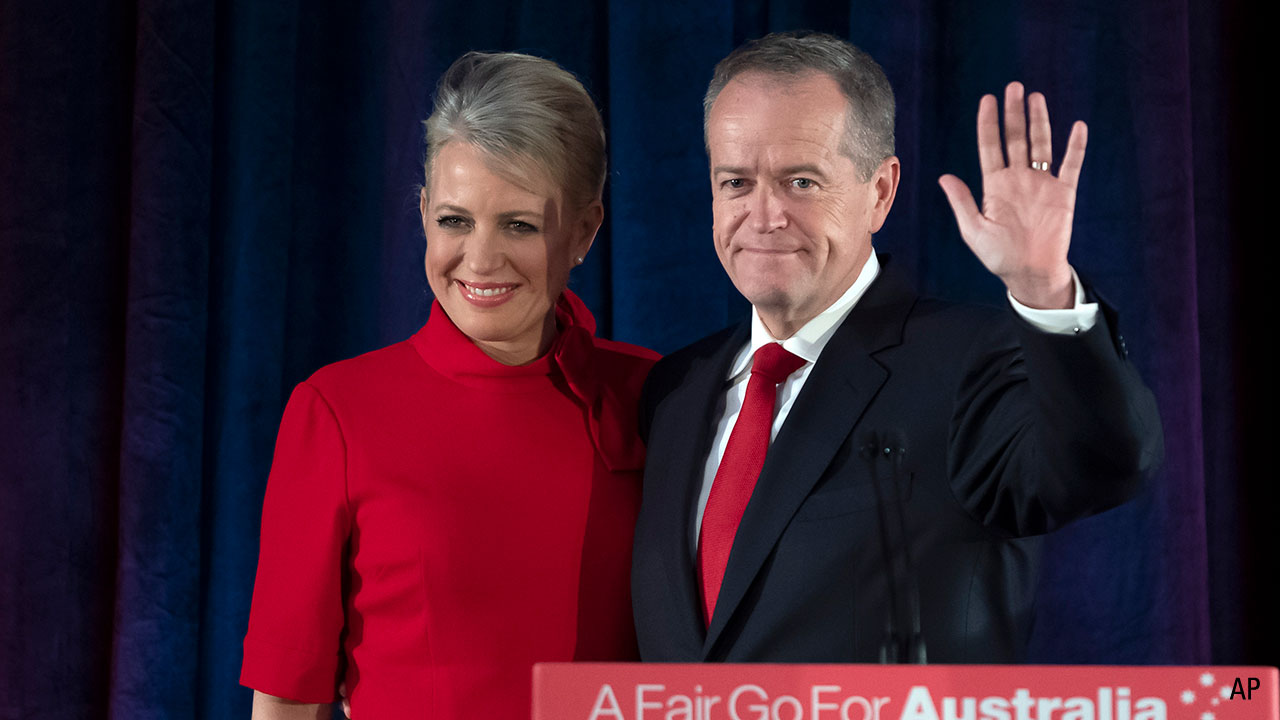 The Coalition under Prime Minister Scott Morrison has staged one of the most stunning wins since World War II, defying pollsters and pundits alike, terminating the career of Bill Shorten, and sending the Labor back into the electoral wilderness.
In the months leading up to Saturday's poll, analysts suggested investors would be hurt by Labor's proposed ban on surplus franking credits, changes to negative gearing and capital gains tax reform.
Dangers also lurked for listed-private health insurers, property developers, utility companies and online real estate advertising firms.
However, as the numbers stand, the Coalition is predicted to secure a 77-seat majority, with Labor on 68. Greens MP Adam Bandt claimed victory for the Greens in Melbourne, while "other parties" including independent candidates for Indi, Warringah, and Denison, Katter's Australian Party MP Bob Katter, and Centre Alliance MP Rebekha Sharkie picked up five seats.
Before we examine the ramifications of Saturday's poll for investors, it's worth first looking at the big impact it had on the market.
Banks lead the stock market surge
The ASX rallied this morning as investors responded positively to the removal of uncertainty and the elimination of the threat of Labor's less business-friendly policies.
By close on Monday, Australian sharemarket had roared higher, posting its best day in 15 weeks following the coalition's surprise federal election victory.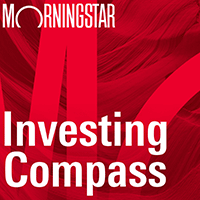 Listen to Morningstar Australia's Investing Compass podcast
Take a deep dive into investing concepts, with practical explanations to help you invest confidently.

The benchmark S&P/ASX200 index was up 104.5 points, or 1.62 per cent, to 6,564.7 points at 4.15pm on Monday, while the broader All Ordinaries was up 120 points, or 1.89 per cent, to 6,483.
The Aussie dollar is buying 69.18 US cents, from 68.89 US cents on Friday.
Saxo Capital Markets, Australia markets strategist Eleanor Creagh, said the ASX200 typically rallied in the aftermath of an election.
"Historically the average has been 3.7 per cent in the 12 weeks post-election, once policy uncertainty is removed – investors crave certainty," she said.
Banking stocks led the charge, driving the ASX to near 12-month highs. ANZ (ASX: ANZ) was up 7.33 per cent at $27.74, Commonwealth Bank (ASX: CBA) was up 6.3 per cent to $77.41, NAB (ASX: NAB) was up 7.69 per cent to $25.76, and Westpac (ASX: WBC) was up 8.74 per cent to $27.63.
Consumer-related stocks were also in positive territory amid expectations of income tax cuts, along with the materials, property-related and healthcare sectors.
Creagh expects investors will flock to high-yielding stocks as the franking credit system is no longer in the firing line.
However, she says the potential for a rate cut – the RBA will release minutes tomorrow ahead of a speech by governor Philip Lowe – could quell any relief rally.
"Given the current lack of clarity from the RBA that has left market participants second guessing whether their reaction function has shifted, Tuesday will be an important day for RBA watchers, Governor Lowe's speech could be vital in resolving the current confusion," Creagh said.
AMP Capital chief economist Shane Oliver expects the share market will quickly move on from the election result.
"With the return of the Coalition with its more pro-business policies and uncertainty now removed around changes... it's possible we will see a bit of a short-term bounce in the share market," he said.
Oliver said the Coalition win removed uncertainty on excess franking credits, changes to negative gearing and capital gains tax adversely affecting the property market, and increased industrial relations regulation.
"Against this though the Australian share market has already performed pretty well over the last few months and is likely to be dominated by issues around global trade, slowing growth, interest rates and the iron ore price and so will quickly move on from the election I suspect."
Health insurers breath sigh of relief
Health insurance stocks Medibank Private and NIB also rose sharply, up 11.81 and 15.20 per cent respectively, as fears of caps on annual premium increases abated. Labor had indicated it would limit the annual increase in private health insurance (PHI) premiums to 2 per cent for its first two years in office.
"The election of a Labor government posed a substantial risk that PHI rebates could be altered to a greater degree, adding uncertainty for PHI providers Medibank Private (ASX: MPL) and NIB Holding (ASX: NHF) and consequently private hospital operators Ramsay Healthcare (ASX: RHC) and Healthscope (ASX: HSO)," Morningstar analyst David Ellis said.
Property
With the removal of negative gearing for purchasers of existing property and reduced capital gains tax discounts off the table, this could be a boost for stocks linked to the residential property market. Property stocks rallying today included online real estate advertising firms REA Group (ASX: REA) and Domain (ASX: DHG), property developer Stockland (ASX: SGP) and construction businesses Boral Limited (ASX: BLD) and CSR Limited (ASX: CSR).
However, Saxo's Creagh says this could be short-lived, with the housing market still soft and the outlook remaining challenging. "The changes to negative gearing would have incited further pressure into an already weak market," she said
Jamie Nicol, chief investment officer, DNR Capital says the post-election conditions will be more favourable to allow a bottom to be found in property markets.
Childcare
Childcare operator G8 Education (ASX: GEM) fell 2 per cent today to $2.70. Morningstar equity analyst Gareth James said Labor's generous proposals, including higher government-subsidised wages for childcare workers, an increase in pre-school education funding, and an increase in the childcare subsidy, would have been particularly positive for childcare centre operators which are highly sensitive to changes in demand and supply.
"Labor's proposals came at an interesting time for the childcare sector, which has been affected by an oversupply of new childcare centres in recent years but boosted by the introduction of the childcare subsidy since July last year," he said.
Franking credit changes off the agenda
Labor's shock defeat means it's highly unlikely either side of politics will tinker with franking credit refunds. Nationally the largest swing against Labor came from Australians aged over 65, many of whom would have been or perceived themselves to be affected by Labor's policy.
Labor had pledged to ban the refund of surplus franking credits for Australian investors on a zero percent marginal tax rate – a policy branded by the Coalition as a "retiree tax" that would rob people of their savings after a lifetime of work.
SMSF Association chief executive John Maroney said a re-elected Coalition government should ensure the superannuation sector enjoys policy stability for the next three years.
"Many SMSF trustees will be relieved that Labor's proposed banning of franking credit refunds no longer threatens their retirement plans," he said.
A handful of companies with large stores of franking credits had brought forward their issue of special dividends in the lead-up to the election, designed to get ahead of Labor's franking policy which was due to take effect from 1 July.
Morningstar director of equity research Adam Fleck now expects the issuing of special dividends to return to normal.'
Economy: business as usual
The re-election of the Coalition is expected to mean business as usual for the immediate economic policy outlook, in line with the policies announced in the government's pre-election budget.
Ratings agency Fitch Ratings expects the Coalition win to bring broad policy continuity, with the federal government forecast to reach an underlying cash surplus by next financial year.
A challenging economic environment poses risks to this outlook, Creagh said.
"Despite the return to "business as usual" the Morrison government still have to contend with a languishing economy, stagnant wage growth and a slumping housing market," she said.
"The bigger impact for company profits is the fragile state of economy, global risks (elevated trade tensions and China slowdown), monetary policy and the sluggish housing market which will be more impactful on economic growth and profit growth over the long term."
Ratings agency Fitch associate director Jeremy Zook said the likely continued need for crossbench support in the Senate could limit the government's ability to advance some of its policy priorities.
"This poses additional risks to the budget outlook and the government's ability to tackle medium-term economic reforms."
Tax cuts on the cards
The government has suggested parliament will reconvene as soon as next month in a bid to pass the government's $158 billion income tax cut plan.
Rebates of as much as $1,080 could deliver a crucial boost to consumer spending and help buoy an economy in its 28th year of unbroken growth.
"That is our priority piece of legislation," Treasurer Josh Frydenberg told reporters after the Coalition's win.