News
Will Woolies' Endeavour demerger pay dividends?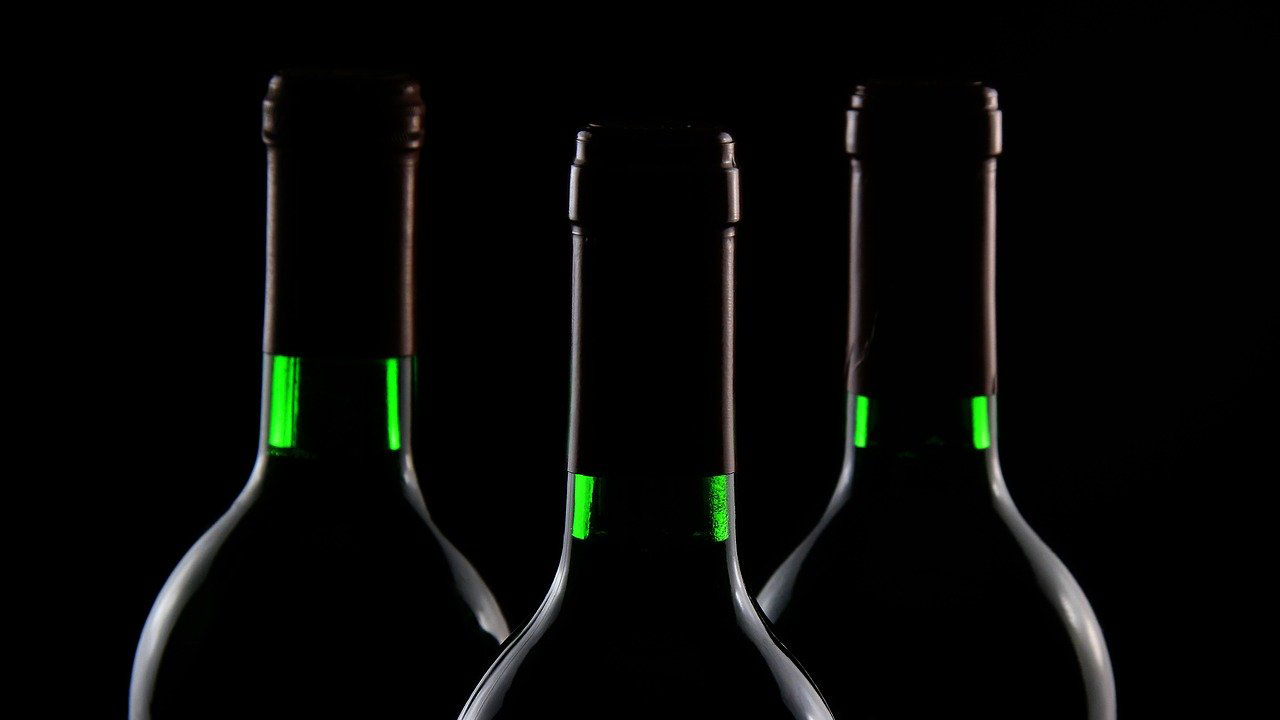 When Endeavour Group (ASX: EDV) lists on the ASX on 24 June it will join Wesfarmers (ASX: WES) as only the second Aussie retailer to receive a wide moat rating.
The rating, which indicates a 20-year competitive advantage, derives from Endeavour's stable of assets across the retail drinks and hospitality landscape. This includes household names such as bottle shops BWS and Dan Murphy's, and hotel group ALH and its swag of gaming machines.
Its dominance in the traditionally defensive industries of liquor and gaming make Endeavour a likely candidate for a strong dividend payer, says Morningstar direct of equity research Johannes Faul.
"An investment in wide-moat-rated Endeavour Group provides investors with exposure to one of the most well entrenched dividend-paying businesses in the Australian retail landscape," he said in a special report on Thursday.
The board has yet to set a target payout ratio, but Faul expects an average of around 80 per cent, above Woolworth Group's (ASX: WOL) historic level of 75 per cent.
He forecasts a 3.7 per cent fully franked dividend yield in fiscal 2022.
"We expect Endeavour to generate relatively predictable cash flows and dividends, reflected in our low uncertainty rating."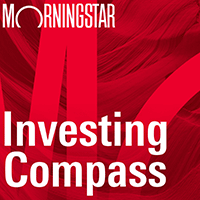 Listen to Morningstar Australia's Investing Compass podcast
Take a deep dive into investing concepts, with practical explanations to help you invest confidently.

Morningstar initiates coverage with a fair value estimate of $6.10. A star rating will be provided after the stock floats on 24 June.
Next Thursday's listing of Endeavour Group will complete the carve-out of liquor and gaming from Woolworths, a process it started in July 2019.
Faul suspects ESG concerns motivated Woolworths's decision to quit the profitable but controversial businesses. The firm has not explicitly indicated as much.
The move follows Coles' 2019 decision to separate out its gaming business while holding on to liquor.
The new entity, Endeavour Group, will be split about 70:30 between alcohol retailing and hotels. Its liquor business counts brands Dan Murphy's and BWS among its network of more than 1,600 liquor outlets.
The group will be the largest operator of hotels and pubs in Australia, with 12,000 gaming machines across more than 300 hotels, pubs, and clubs.
Current Woolworth shareholders will retain their shares and be entitled to one Endeavour share for every Woolworths share held on the demerger date.
The second wide-moat Aussie retailer
Endeavour's liquor businesses looms over retail liquor with almost 50 per cent of the total market. Sales are three times larger than its nearest competitor Coles Liquor.
Faul estimates that the average Endeavour store—such as big-box Dan Murphy's—generate between 60 to 200 per cent more sales than competitors.
With so much of the market, Endeavour can spread costs across its large volume of sales, giving it a sustainable cost advantage that its smaller competitors struggle to match.
This shows up in its "industry-leading operating margins", with earnings margins more than 2 per cent higher than Coles Liquor.
Amazon recently introduced liquor to its Australian product range, but Faul thinks Endeavour's competitive position is safe thanks to alcohol's brick-and-mortar bias, and its delivery-ready network of stores.
The group has also recently acquired pure-play online retailers such as Jimmy Brings and Shorty's Liquor. Online trade now makes 9 per cent of sales.
Endeavour dominates liquor retailing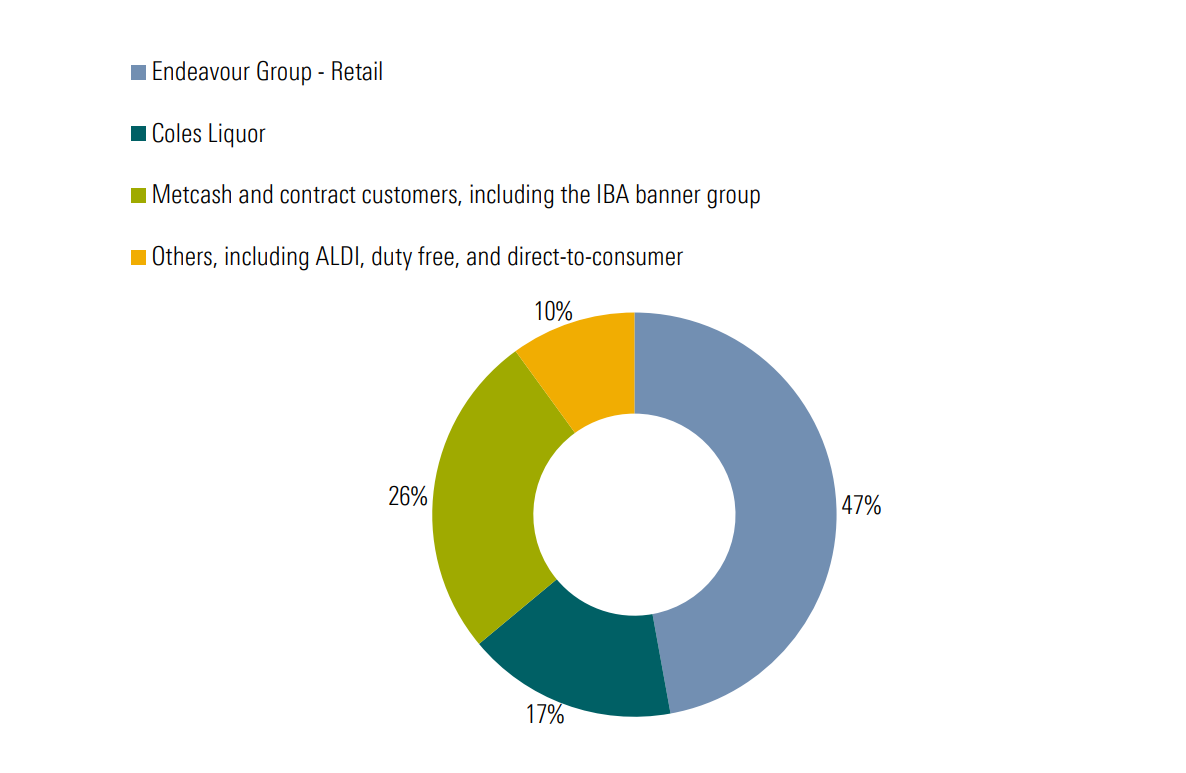 Source: Company filings, Australian Bureau of Statistics, Morningstar estimates
The group's overall competitive position is shored up by strict gaming regulation, which benefits its hotel business.
The number of gaming machines is capped nationwide at 200,000, and Endeavour is Australia's largest operator with 12,000 machines.
It captures 9 per cent of the $15 billion hospitality industry, more than double its rival Australian Venue Corporation.
Any competition from online gaming is off the cards for the moment because of a legislative ban on online "games of chance".
Both businesses also stand to benefit from the fact that price hikes have little impact on gaming and drinking habits; booze and bets are "price insensitive."
Liquor sales stable through the pandemic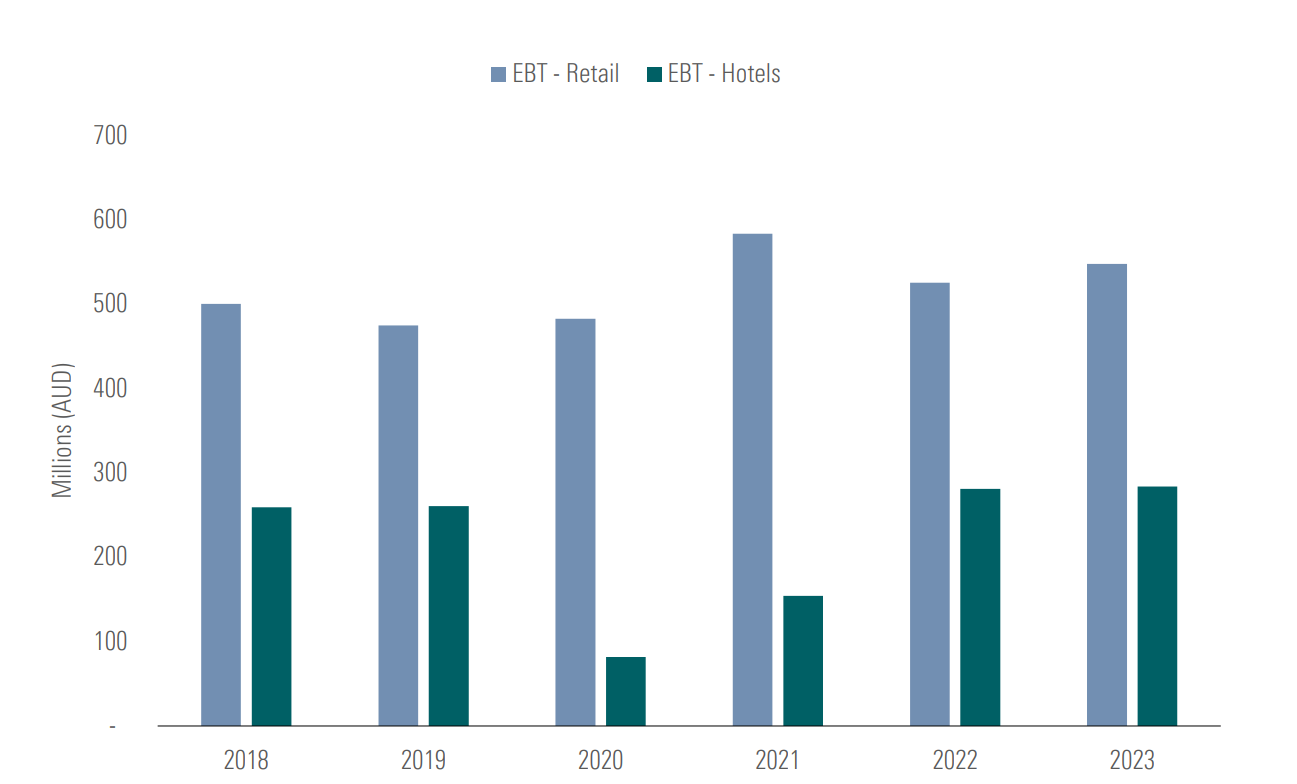 Source: Company filings, Morningstar estimates.
ESG risks 'manageable'
Liquor and gaming come with ESG risks. Almost no sustainable fund will touch businesses that are exposed. Should investors be concerned?
Risks include higher sin taxes or rules that make gaming more difficult, such as the introduction of preloaded cash cards. Public opinion can also sour where there is a perception the addicted are being exploited.
But Faul thinks the risks are "manageable", with low likelihood for material value destruction. Coles and Woolworths have shown how risks can be mitigated, he says.
Both supermarket giants have invested heavily in community support initiatives and marketing to manage how they are perceived.
As one of the largest companies on the ASX, Endeavour will have the resources to spend on public relations and community support initiatives.
Endeavour looks set to be a welcome addition to a world starved of yield.
"We anticipate Endeavour's formidable competitive position and wide economic moat to underpin a sustainable dividend yield for investors," says Faul.