News
Your guide to 2018-19 reporting season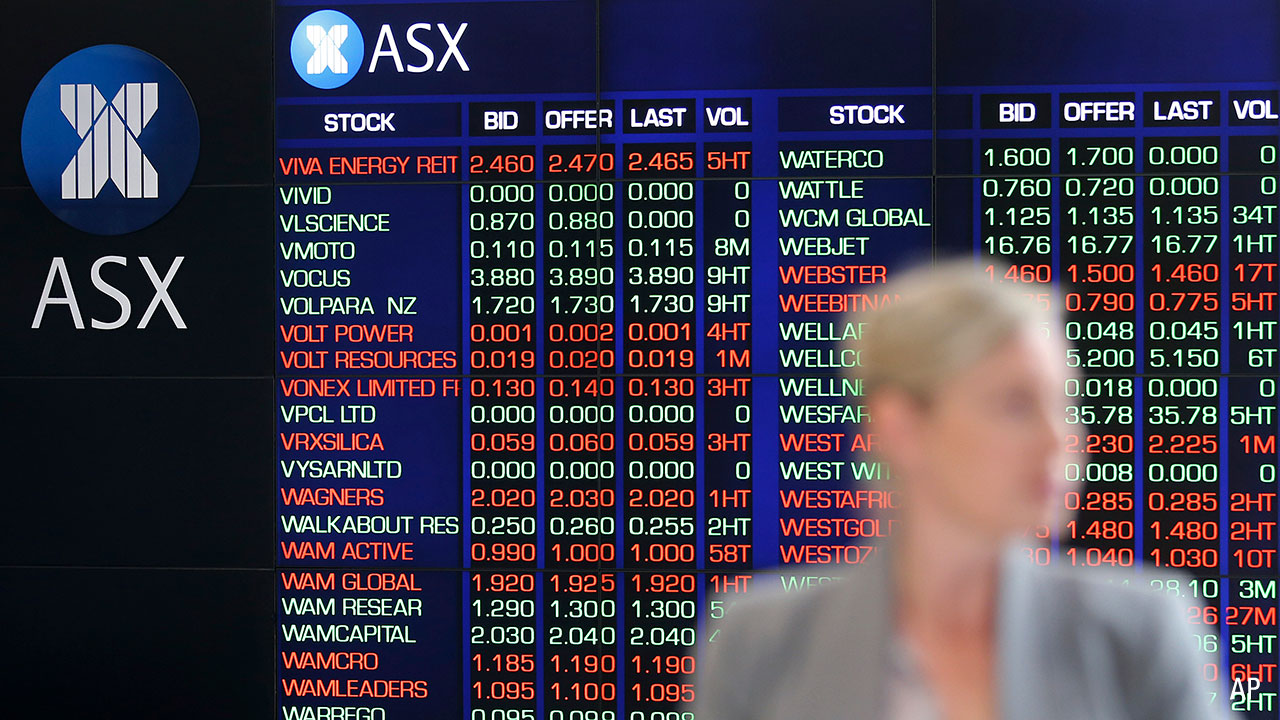 Morningstar has compiled a list of more than 100 companies that will release earnings results during the August Reporting Season.
We'll update this list daily with links to research notes from our Morningstar equity analyst team.
Highlights from week one will appear tomorrow, and our head of equity research Peter Warnes will give his take on the season later this month.

Tuesday 30 July
Credit Corp Group (CCP) FY19 |
Credit Corp's FVE Rises on Growing Confidence in U.S.
Wednesday 31 July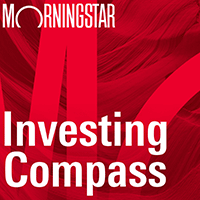 Listen to Morningstar Australia's Investing Compass podcast
Take a deep dive into investing concepts, with practical explanations to help you invest confidently.

CYBG plc (CYB) Q19 |
CYBG Disappoints with 3Q19 Trading Update
Genworth Mortgage Insurance Australia (GMA) HY19 |
An Improved Outlook Prompts Genworth's FVE Increase and a Large Special Dividend
Janus Henderson Group (JHG) HY19 |
Market Gains Offset Ongoing Outflows in Janus Henderson's 2Q
Unibail-Rodamco-Westfield (URW) HY19 |
Earnings Guidance Upgraded Slightly but FVE Unchanged
Thursday 01 August
Rio Tinto Ltd (RIO) HY19 |
Rio Tinto's Iron Ore Windfall Underpins Special Dividend but Is Unlikely to Continue
Tuesday 06 August
BWP Trust (BWP) FY19 |
BWP Trust's in Line Fiscal 2019 Results and Ongoing Low Interest Rates Underpin our FVE
Shopping Centres Australasia Ltd (SCP) FY19 |
Solid Year for SCA Property, but Retail Headwinds on the Horizon
Wednesday 06 August
Commonwealth Bank (CBA) FY19 |
Messy FY19 Result but Commonwealth Bank's Fundamentals Still Sound
Charter Hall Education Trust (CQE) FY19 |
Charter Hall Education Remains a Great Source of Defensive Income Following Solid Financial Result
ALE Property Group (LEP) FY19 |
Ale Property's FVE Unchanged Despite Modestly Lower Fiscal 2019 Distributable Income
Suncorp Group (SUN) FY19 |
Suncorp's Acting CEO Making Logical Moves
Transurban Group (TCL) FY19 |
Corporate Action: Don't Subscribe to SPP; Transurban has Good FY19 and Raises for Small Acquisition
Thursday 07 August
AGL Energy (AGL) FY19 |
Disappointing Guidance Overshadows AGL's Good FY19
AMP (AMP) HY19 |
Corporate Action: AMP's FVE Increased Following New Strategy, Recommend Participating in SPP
Insurance Australia Group (IAG) FY19 |
Operational Improvements Underpin IAG's Solid FY19 Result
Mirvac Group (MGR) FY19 |
Mirvac Strategy Sound, but Residential Earnings Still Coming Off a High
Friday 08 August
News Corp (NWS) FY19 |
Making Complex News Simple
REA Group Ltd (REA) FY19 |
Raising REA Group FVE to AUD 80 Following Resilient Fiscal 2019 Result
James Hardie Industries plc (JHX) Q19 |
Above Market Index Growth Returns in Spades For Hardie in 1Q20 But Shares Screen as Fairly Valued
Monday 12 August
Aurizon Holdings Ltd (AZJ) FY19 | Aurizon Posts Better Than Expected Fiscal 2019 Result; Lifting FVE 5% to AUD 4.20
Ansell Ltd (ANN) FY19 |
Ansell Demonstrate Operational and Capital Management Excellence, Increase FVE to AUD 32
Bendigo & Adelaide Bank Ltd (BEN) FY19 |
Bendigo's Aspirational Targets Look Out of Sync With a Low Growth Environment
Contact Energy Limited (CEN) FY19 |
Good Rainfall Propels Contact Energy's Fiscal 2019 Earnings Higher
GPT Group (GPT) HY19 |
Retail Disappoints in 1H, Unsurprisingly; GPT Group Remains Slightly Overvalued
JB Hi-Fi Ltd (JBH) FY19 |
JB Hi-Fi Guides to Lacklustre Sales Growth in Fiscal-Year 2020, but the Market Is Unfazed
Tuesday 13 August
Challenger Ltd (CGF) FY19 |
Challenger's Fair Value Estimate Unchanged With in Line Fiscal-Year 2019 Results
Magellan Financial Group Ltd (MFG) FY19 |
Magellan's Remarkable FUM Growth Prompts a Lift in FVE, but Shares Look Overvalued
Arena REIT (ARF) FY19 |
Arena REIT's Outlook Remains Good Following Another Strong Year
Wednesday 14 August
CSL Ltd (CSL) FY19 |
CSL 2019 Earnings in Line, a Solid Outlook for 2020, Upgrade FVE to AUD 210
Computershare (CPU) FY19 |
Interest Rate Weakness Unlikely to Materially Impact Computershare in Fiscal 2020
Dexus (DXS) FY19 |
Right Place Right Time; Office and Industrial are Hot, but Dexus Still Screens as Overvalued
Pact Group Holdings Ltd (PGH) FY19 | Pact Group Walks a Fine Line With Its Balance Sheet but Shares Remain Undervalued
National Australia Bank (NAB) Q19 |
National Australia Bank's 3Q19 Trading Update in Line With Expectations. FVE AUD 30 Unchanged
Vicinity Centres (VCX) FY19 |
Tough Conditions in Retail, But Mostly Priced in; Vicinity Centres Close to Fair Value
Tabcorp Holdings Ltd (TAH) FY19 |
Transitioning Tabcorp to a New Analyst as Lotteries Drive Strong Fiscal 2019 Result
SKYCITY Entertainment Group (SKC) FY19 |
SkyCity Plays Conservative Amidst Macroeconomic Uncertainty
Thursday 15 August
ASX Ltd (ASX) FY19 |
ASX Fair Value Estimate Increased to AUD 57 Following Strong Result
Blackmores Ltd (BKL) FY19 |
Weak 2019 Result and Challenging China Outlook from Blackmores, Cut FVE to AUD 77
Breville Group Ltd (BRG) FY19 |
Transferring Analyst Coverage of Breville Following Sound Fiscal-Year 2019; Shares Remain Overvalued
Cochlear Ltd (COH) FY19 |
COH Earnings in Line, Investment Thesis Intact, FVE Unchanged at AUD 135
InvoCare Ltd (IVC) FY19 |
Fund Management Returns Mask InvoCare's Soft 1H
Orora Ltd (ORA) FY19 |
Orora's North American Growth Ambitions Yet to Live Up to Expectations
QBE Insurance Group Ltd (QBE) HY19 |
QBE Insurance Makes Progress on the Controllables, but Investment Returns Steal the Show in 1H19
Super Retail Group Ltd (SUL) FY19 |
Super Retail's Strong Online Performance Key to Maintaining Market Share; FVE Increased to AUD 7.70
Sydney Airport (SYD) HY19 |
Higher Retail Spending Offsets Sydney Airport's Slowing Traffic, but Risks Remain; Shares Overvalued
Telstra Corp Ltd (TLS) FY19 |
Telstra Result Justifies Recent Stock Rally
Treasury Wine Estates Ltd (TWE) FY19 |
Treasury Wine Enjoying the Party, but Lofty Share Price Suggests a Hangover to Come
Whitehaven Coal Ltd (WHC) FY19 |
Weak Guidance and Vickery Delays See our Whitehaven Coal FVE Decline 5% to AUD 4.20 per share
Woodside Petroleum Ltd (WPL) HY19 |
Soft 1H Headline for No-Moat Woodside, but Underlying Remains Strong. FVE Increased to AUD 47
Friday 16 August
Abacus Property Group (ABP) FY19 |
Corporate Action: Abacus FVE Increases on Acceleration of Strategy, Recommend Participating in SPP
Australia and New Zealand Banking Group (ANZ) Q19 |
ANZ Banking Group's Loan Growth Turnaround Taking Time. AUD 29 FVE Unchanged.
Charter Hall Retail REIT (CQR) FY19 |
Battling the Retail Headwinds Better Than Most but Charter Hall Retail REIT Remains Fairly Valued
Domain Holdings Australia Ltd (DHG) FY19 |
Domain Performing Much Better Than its Result Suggests. FVE Increased to AUD 3.00
Healius Ltd (HLS) FY19 |
Green Shoots Showing in the Healius 2019 Results, Maintain AUD 3.50 FVE
Newcrest Mining Ltd (NCM) FY19 |
Newcrest's Fiscal 2020 Guidance a Bit Weak, but Our AUD 25 per Share FVE is Retained
Star Entertainment Grp Ltd (SGR) FY19 |
No Point Crying Over Spilt High-Roller Milk as Star Regroups
Monday 19 August
BlueScope Steel Ltd (BSL) FY19 |
BlueScope Makes Hay While Sun Shines in 2019, but Outlook Is Cloudier; North Star Expansion Approved
Beach Energy Ltd (BPT) FY19 |
No-Moat Beach Beats Full-Year Expectations and Ups Production Outlook. No Change to AUD 2.25 FVE
GWA Group Ltd (GWA) FY19 |
GWA Group Performed Well Amid a Softening Housing Market in Fiscal 2019; Shares Remain Expensive
Lendlease Group (LLC) FY19 |
Lendlease Delivers a Better Second Half; We Slightly Increase Fair Value Estimate to AUD 15.60
oOh!Media Ltd (OML) HY19 |
oOh media Chucks Guidance out the Door; Fair Value Estimate Cut 13% to AUD 4.00 | Damage Done; Now for oOh media to Show Its Fightback Spirit
Nib holdings Ltd (NHF) FY19 |
NIB's Investment Returns Surprise in 2019, Private Health Affordability Limits Top-Line Growth
Netwealth Group Ltd (NWL) FY19 |
Netwealth FVE Maintained at AUD 5.50 Despite Weaker Than Expected Result
Regis Resources Limited (RRL) FY19 |
Reserve Growth Offset By Rising Costs for Regis Resources; AUD 3.40 FVE Retained
Westpac Banking Group (WBC) Q19 |
Despite Arrears Worsening, Loan Quality is Sound in Westpac's 3Q19 Update. AUD 31 FVE Unchanged
Tuesday 20 August
Asaleo Care Ltd (AHY) FY19 |
Elevated Pulp Prices Squeeze Asaleo Care's Interim Result; Shares Remains Overvalued
ARB Corp Ltd (ARB) FY19 |
ARB Reports Strong Fiscal 2019, but Shares Overvalued; AUD 15.00 Per Share FVE Retained
BHP Group Ltd (BHP) FY19 |
Lowering our BHP Group FVE to AUD 30 on Higher Near-Term Costs.
Charter Hall Group (CHC) FY19 |
Charter Hall's Momentum Continues for Now; FVE Raised to AUD 7.40 but Still Screens as Expensive
Mercury NZ Ltd (MCY) FY19 |
Mercury's EBITDA Falls 11% on Lower Rainfall as Expected; FVE up 3%
Monadelphous Group Ltd (MND) FY19 |
Monadelphous Fiscal 2019 Cash Flow Evaporates, but Improved Outlook Supports Unchanged AUD 11.40 FVE
Oil Search Limited (OSH) HY19 |
No-Moat Oil Search Hits 1H Targets but Market May Finally Be Pricing in Some Sovereign Risk
SEEK Ltd (SEK) FY19 |
Increasing Seek FVE to AUD 20.50 on Improving Growth Outlook
Sonic Healthcare Limited (SHL) FY19 |
Sonic Delivers Results In Line, Currency Increases Fair Value Estimate to AUD 27.50
Seven West Media Ltd (SWM) FY19 |
Seven West Media Presses the War Button
Wednesday 21 August
a2 Milk Co Ltd (A2M) FY19 |
A2 Milk's Margin Outlook Disappoints the Market, but Increased Outlays Should Pay Off Long Term
Amcor PLC (AMC) FY19 |
Amcor's Softer Than Expected 2019 No Cause For Concern; Shares Fairly Valued
APA Group (APA) FY19 |
Ongoing Investment Drives Another Solid Year for APA; No Change to Our View
Bapcor Ltd (BAP) FY19 |
Bapcor's Trade Business Remains Resilient Amid Falling New Vehicle Sales; FVE Unchanged
Brambles Ltd (BXB) FY19 |
Brambles Provides Soft Near-Term Outlook but The Long-Term Continues to Look Bright
carsales.com Ltd (CAR) FY19 |
Carsales.com's FVE Increased to AUD 15.80 As International Investments Gain Traction
Crown Resorts Limited (CWN) |
Lowering our Crown FVE to AUD 14.50 but Shares Remain Undervalued
Domino's Pizza Enterprises Ltd (DMP) FY19 |
Domino's Pizza Takes Near-Term Hit in ANZ for Long-Term Gain; FVE Lowered to AUD 52
Fletcher Building Ltd (FBU) FY19 |
Near-Term Aussie Weakness Prompts a Slight Cut in Fletcher's Fair Value Estimate; Shares Still Cheap
Hotel Property Investments (HPI) FY19 |
Hotel Property Investments' Fair Value Estimate Unchanged on in Line Fiscal 2019 Results
Iluka Resources Ltd (ILU) HY19 |
Market Overreacts to Short-Term Zircon Weakness, Iluka Shares Undervalued
McMillan Shakespeare Ltd (MMS) FY19 |
Corporate Action: McMillan's FVE Increased, Buyback Could Appeal Depending on Personal Circumstances
Steadfast Group Ltd (SDF) FY19 |
Corporate Action: Do Not Subscribe to SPP. Steadfast Refills War Chest, FVE Increased to AUD 3.30
Stockland (SGP) FY19 |
Tough Times for Retail and Residential, as Expected; No Change to Stockland's Fair Value Estimate
Spark New Zealand (SPK) FY19 |
Spark Ignites with a Resilient Showing
Seven Group Holdings (SVW) FY19 |
Seven Group Profit on the Money as WesTrac Enjoys Mining's Resurgence. AUD 16.25 FVE Unchanged
WorleyParsons Ltd (WOR) FY19 | WorleyParsons Result in Flux as it Transitions to Life With Jacobs ECR. FVE Increased to AUD 9.60
WiseTech Global Ltd (WTC) FY19 |
WiseTech Continues to Rapidly Scale its Global Platform. FVE Increased to AUD 8.10
Thursday 22 August
Air New Zealand (AIZ) |
Air New Zealand Performing Well in a Tough Environment.
Auckland International Airport (AIA) FY19 |
Auckland Airport Facing Subdued Near-Term Conditions Amid Slowing Global Growth; Maintain FVE
Coca-Cola Amatil Ltd (CCL) HY19 |
Coca-Cola Amatil's Investments Showing Green Shoots, but We See Shares as Overvalued
Coles Group Ltd (COL) FY19 |
Coles Is Ready to Get Down to Business; Fair Value Estimate Lowered to AUD 12.00
Downer EDI Ltd (DOW) FY19 |
Downer's Fiscal 2019 Marginally Below Expectations but Improved Outlook Drives FVE to AUD 6.50.
EBOS Group Ltd (EBO) FY19 |
Ebos' Flat Revenue and Margin Expansion Meets Our Expectations, Maintain FVE
Event Hospitality and Entertainment Ltd (EVT) FY19 |
Not Even Avengers Can Save Event but Fundamentals Remain Solid
Flight Centre Travel Group Ltd (FLT) FY19 |
Flying Abroad for Growth, but Flight Centre Shares Still Overvalued
Growthpoint Properties Austral (GOZ) FY19 |
Big Revaluations but Growthpoint's Underlying Fiscal 2019 Performance was Soft
Mineral Resources Ltd (MIN) FY19 |
Mineral Resources Beats Fiscal 2019 Guidance but Albemarle's Cash Overshadows. No Change to FVE.
Mortgage Choice (MOC) FY19 |
Mortgage Choice Struggles Against the Tide. Fiscal 2019 Profit Sharply Lower
Medibank Pvt Ltd (MPL) FY19 |
Capital Returns Just Getting Started Following Medibank's 2019 Result. FVE Increased to AUD 3.25
Origin Energy Ltd (ORG) FY19 |
Origin's Good Fiscal 2019 Likely Represents a Peak in Earnings
Perpetual Ltd (PPT) FY19 |
Perpetual's Fiscal 2019 Results Disappoint, but No Change to FVE
Qantas Airways Ltd (QAN) FY19 |
Qantas' Domestic Demand Declines; Maintaining AUD 5 Fair Value Estimate
Qube Holdings Ltd (QUB) FY19
South32 Ltd (S32) FY19 |
Lowering our South32 FVE to AUD 2.80 per Share with Higher Costs and Energy Coal Sale
Scentre Group (SCG) HY19 |
Weathering the Turbulence, but Clouds on the Horizon; No Change to Scentre Group FVE
Sky Network Television Limited (SKT) |
Counting the Cost of Sky Going Full Tilt Streaming
Santos Ltd (STO) HY19 |
Santos Doesn't Disappoint with a Record Result. Our Fair Value Estimate Upgraded to AUD 8.75.
Southern Cross Media Group Ltd (SXL) FY19 |
Southern Cross Outperforming its Peers; Shares Remain Undervalued
Vocus Group Ltd (VOC) FY19 |
Vocus Keeps Focus After Laying Foundation in Fiscal 2019
Friday 23 August
Automotive Holdings Group Ltd (AHG) FY19 |
Automotive Holdings Group Shareholders are AP Eager to Merge | Depressed New Vehicle Sales Weigh on AP Eagers' First Half; AUD 9.00 Fair Value Estimate Unchanged
Ardent Leisure Group Ltd (ALG) FY19 |
Sit Tight in the Ardent Recovery Ride
Alumina Limited (AWC) HY19 |
Cutting Our FVE For Alumina Ltd to AUD 1.50 as Alumina Prices Have Fallen More Sharply Than Expected
Goodman Group (GMG) FY19 |
Good Momentum for Goodman Group; FVE Increases Slightly but the Security Remains Overvalued
IRESS Ltd (IRE) HY19 |
Iress Reports Slightly Weaker Result Than Expected but FVE Maintained at AUD 11.80
MyState Limited (MYS) FY19 |
Margin Pressure Takes the Shine off MyState's Fiscal 2019 Result. FVE Unchanged at AUD 5.00
Mayne Pharma Group Ltd (MYX) FY19 |
Mayne's Generics as Expected but Lower Margin Outlook for Specialty, FVE Revised Down to AUD 0.55
Nine Entertainment Co Holdings Ltd (NEC) FY19 |
Nine Enjoying the Bliss of Marriage; AUD 2.00 Fair Value Estimate Intact
Platinum Asset Management Ltd (PTM) FY19 |
Platinum's Fair Value Estimate Cut on Accelerating Fund Underperformance in Fiscal 2019
Sims Metal Management Ltd (SGM) FY19 |
North American Scrap Volumes Were Soft in 2019 but Growth To Return in 2020 Onward
Monday 26 August
Boral Limited (BLD) FY19 |
Boral Delivers Cautious 2020 Outlook but Shares Attractive; Knauf Deal Modestly Accretive
Chorus Ltd (CNU) FY19 |
Chorus Delivers on Earnings by Watching its Pennies
Fortescue Metals Group Ltd (FMG) FY19 |
Fortescue's Profit Better Than Expected, but Price Benefit to Unwind; AUD 6.80 FVE Retained
G8 Education Ltd (GEM) HY19 |
Short-Term Ramp Up Delays Don't Impact G8 Education's Long-Term Potential. FVE Maintained at AUD 3.5
IOOF Holdings Ltd (IFL) FY19 |
IOOF's FVE Reduced 4% to AUD 5.10 per Share on a Jump in Remediation Costs
Sandfire Resources NL (SFR) FY19 |
Copper Price Decline Dents Sandfire's Fiscal 2019 Profit, but AUD 6.90 per Share FVE Retained.
Viva Energy Group Ltd (VEA) HY19 |
Leases Confuse Viva's First-Half Result but Cash Holds Up; No Change to AUD 3.00 Fair Value Estimate
Tuesday 27 August
Ainsworth Game Technology Limited (AGI) FY19 |
Ainsworth Gaming Technology Remains Undervalued Despite Persistent Domestic Woes
Caltex Australia Limited (CTX) HY19 |
Caltex's Weaker 1H as Expected. Needle Moves to Cost Focus. FVE Unchanged at AUD 33.50.
FlexiGroup Limited (FXL) FY19 |
Flexigroup Launches new Products and Produces In Line Fiscal 2019 Results
Inghams Group Ltd (ING) FY19 |
High Feed Costs Will Continue to Weigh on Inghams Group in Fiscal 2020
Mesoblast limited (MSB) FY19 |
Mesoblast Continues to Require Cash to Fund R&D, Maintains AUD 1.50 FVE
Meridian Energy (MEL) FY19 |
Meridian Shoots the Lights Out in Fiscal 2019; FVE Lifted to NZD 3.70
Metcash Limited (MTS) |
Cyclical Weakness Persist Across the Board for Metcash. FVE Unchanged at AUD 2.50.
Reliance Worldwide Corp Ltd (RWC) FY19 |
Reliance Eyes Further Growth in Key Markets During Fiscal 2020; Shares Remain Attractive
Spark Infrastructure Group (SKI) HY19 |
Spark's 1H is Tracking Expectations; No Change to FVE
Wesfarmers Ltd (WES) FY19 |
Wesfarmers Delivers a Solid Result, But the Underlying Businesses Don't Warrant the Premium FVE
Z Energy Limited (ZEL) FY19 |
We Like No-Moat Z for its Sustainable Yield Rather Than Growth Potential. NZD 8.30 FVE is Unchanged.
Wednesday 28 August
Adelaide Brighton Ltd (ABC) HY19 |
Adelaide Brighton Maintains Full-Year 2019 Guidance; Strategic Direction is Encouraging
Aveo Group (AOG) FY19 |
Aveo's Fiscal 2019 Result Doesn't Change Our View That Brookfield's Bid Is Likely to Succeed
Genesis Energy Ltd (GNE) FY19 |
Generation Issues Hold Genesis Back in Fiscal 2019
Fisher & Paykel Healthcare (FPH) |
FPH Upgrades Guidance for Key Hospital Sector, Increase FVE to NZD 16.90 and AUD 16.00
OZ Minerals Limited (OZL) HY19 |
Slow Sales and Elevated Study Costs Drive Weak 1H but Oz Minerals' AUD 11 FVE Retained
Port of Tauranga (POT) FY19 |
Port of Tauranga Reports in Line Fiscal 2019 but Outlook Softens; Shares Remain Overvalued
Thursday 29 August
Atlas Arteria Ltd (ALX) HY19 |
Subdued 1H Traffic but Lower Interest Rates Drive Strong Growth in Atlas' Distributions
AP Eagers (APE) |
Depressed New Vehicle Sales Weigh on AP Eagers' First Half; AUD 9.00 Fair Value Estimate Unchanged
Cromwell Property Group (CMW) FY19 |
Cromwell Delivers in Line with Guidance, its Strategy, and our Expectations. FVE Unchanged.
Independence Group NL (IGO) FY19 |
Independence Group Shifts Focus to Exploration for Fiscal 2020, AUD 5.20 FVE Retained
Link Administration Holdings (LNK) FY19 |
Link Remains Undervalued Despite FVE Cut to AUD 8.10 on Weaker Outlook
National Storage REIT (NSR) |
National Storage's FVE Unchanged on in Line Fiscal 2019 Results
Ramsay Health Care Ltd (RHC) FY19 |
Ramsay's Revenue in Line but Margins Disappoint, Lower FVE to AUD 67
Village Roadshow Ltd (VRL) FY19 |
Greater Focus in the Village Finally Pays Dividends
Woolworths Group Ltd (WOW) FY19 |
Woolworths Delivers Solid Sales But Meaningful Margin Improvement Remains Evasive.
Friday 30 August
Harvey Norman Holdings Ltd (HVN) |
Operating Leverage Plagues Harvey Norman in Fiscal-Year 2019; Taps Investors for a Top-Up