News
Your guide to reporting season

Morningstar has compiled a list of more than 100 companies that will release earnings results during the February Reporting Season. Here you can find analysis and video reports on a range of ASX-listed companies.

Week 1 (4–8 Feb) | Week 2 (11–15 Feb) | Week 3 (18–22 Feb) | Week 4 (25 Feb–1 Mar)
Week 1 – Mon 4 Feb
No companies reporting today


Week 1 – Tues 5 Feb
Shopping Centres Australasia (ASX: SCP)
Dexus, Shopping Centres Australasia up despite rental woes |
Research Report
Week 1 – Wed 6 Feb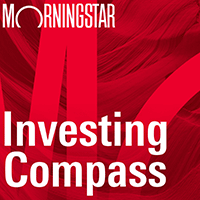 Listen to Morningstar Australia's Investing Compass podcast
Take a deep dive into investing concepts, with practical explanations to help you invest confidently.

BWP Trust (ASX: BWP)
Research Report
Commonwealth Bank (ASX: CBA)
CBA, IAG profits hit by property downturn and hailstorm |
Research Report
CIMIC (ASX: CIM)
Research Report
Dexus (ASX: DXS)
Dexus, Shopping Centres Australasia up despite rental woes |
Research report
Genworth Mortgage Insurance (ASX: GMA)


Research Report
Insurance Australia Group (ASX: IAG)
CBA, IAG profits hit by property downturn and hailstorm |
Research Report
Week 1 – Thurs 7 Feb
AGL Energy (ASX: AGL)

AGL to spend $25m on coal plant upgrade as profit lifts |
Research Report
Downer EDI (ASX: DOW)
Downer swings to $134m first-half profit |
Research Report


Mirvac Group (ASX: MGR)
Mirvac positive despite housing downturn |
Research Report
Week 1 – Fri 8 Feb
News Corp (ASX: NWS)
Video subscribers boost News Corp coffers |
Research Report
REA Group (ASX: REA)
REA Group defies real estate slide with solid 1H result |
Research Report
Week 2 – Mon 11 Feb
Amcor (ASX: AMC)


Research Report
Aurizon Holdings (ASX: AZJ)
Aurizon share price flat after 1H profit decline |
Research Report


Bendigo and Adelaide Bank (ASX: BEN)
Difficult times ahead for Bendigo as profit dips, says Morningstar |
Research Report
GPT Group (ASX: GPT)
Research Report
JB Hi-Fi (ASX: JBH)
JB Hi-Fi lifts H1 profit 5.5pc despite retail headwinds |
Research Report
Week 2 – Tues 12 Feb
Challenger (ASX: CGF)
Politics, volatility and Hayne hit Challenger |
Research Report
Macquarie Group (ASX: MQG)
Research Report
Transurban (ASX: TCL)
Transurban lifts revenue but profit drops |
Research Report
Week 2 – Wed 13 Feb
Beach Energy (ASX: BPT)


Research Report
Carsales.com (ASX: CAR)
Carsales outlook undented by lender writedown
Computershare (ASX: CPU)
Research Report
Charter Hall Education Trust (ASX: CQE)


Research Report
CSL Limited (ASX: CSL)
US sales boost helps lift CSL H1 profit 6.8pc
Tabcorp (ASX: TAH)
Jackpots deliver for Tabcorp despite softer wagering |
Research Report
Week 2 – Thurs 14 Feb
AMP Limited (ASX: AMP)
More trouble ahead for scandal-plagued AMP, says Morningstar |
Research Report
Goodman Group (ASX: GMG)
Research Report
Telstra (ASX: TLS)
Telstra on track to meet NBN challenge despite market backlash |
Research Report
ASX Limited (ASX: ASX)
Research Report
Magellan (ASX: MFG)
A tale of 2 financials: AMP down 97pc as Magellan lifts 62pc |
Research Report
Suncorp (ASX: SUN)
Few positives in Suncorp's 45pc profit dive |
Research Report
Newcrest (ASX: NCM)
Record production drives $237m Newcrest result |
Research Report
South32 (ASX: S32)
Research Report
Treasury Wine Estates (ASX: TWE)
Treasury says cheers to 17pc profit lift |
Research Report
Woodside Petroleum (ASX: WPL)
Woodside hikes dividend ahead of federal election
Research Report
Week 2 – Fri 15 Feb
Abacus Property Group (ASX: ABP)

Research Report
Domain (ASX: DHG)
Boost in premium product sales helps offset Domain's $156m loss, says Morningstar |
Research Report
Healius (ASX: HLS)
Healius sees 'green shoots' despite benign flu season, backpay bill |
Research Report
Healthscope (ASX: HSO)
Healthscope's rise overshadowed by takeover offer |
Research Report
Link Administration (ASX: LNK)
Research Report
Medibank (ASX: MPL)

Medibank looks to buy in low growth milieu |
Research Report
Vicinity (ASX: VCX)
Research Report
Whitehaven Coal (ASX: WHC)
Research Report
Week 3 – Mon 18 Feb
Ansell (ASX: ANN)

Ansell trades higher after guidance boost |
Research Report
Brambles (ASX: BXB)
Brambles posts profit dip but longer term outlook palatable |
Research Report
GWA Group (ASX: GWA)
Research Report
NIB Holdings (ASX: NHF)
NIB boosts first-half profit but warns of headwinds |
Research Report
Netwealth (ASX: NWL)
Fee pressure hits Netwealth's first-half result |
Research Report
Week 3 – Tues 19 Feb
Arena REIT (ASX: ARF)
Research Report
BHP Group (ASX: BHP)
BHP first-half profit drops 8 per cent |
Research Report
Blackmores (ASX: BKL)
Blackmores plunges amid poor China sales, weak outlook |
Research Report
Coles Group (ASX: COL)
Coles 'laying foundations' despite 5.8pc slide in earnings |
Research Report
IOOF (ASX: IFL)
Monadelphous Group (ASX: MND)
Research Report
Oil Search (ASX: OSH)
Higher prices boost Oil Search profit 13pc |
Research Report


Seven West Media (ASX: SWM)
Seven West cops profit hit as ad sales plunge |
Research Report
Week 3 – Wed 20 Feb
A2 Milk (ASX: A2M)
A2 Milk profit lifts 50pc on China growth
Asaleo Care (ASX: AHY)
Research Report
APA Group (ASX: APA)
Research Report
Cochlear (ASX: COH)
Cochlear shares skid as US growth slows |
Research Report
Crown Resorts (ASX: CWN)

Crown posts soft first-half result as punters spend less |
Research Report
Domino's Pizza Enterprises (ASX: DMP)
Domino's profit dips 9.2pc as local sales lag |
Research Report
Fortescue Metals (ASX: FMG)
Research Report
Greencross (ASX: GXL)
Bapcor (ASX: BAP)


Regis Resources (ASX: RRL)
Scentre Group (ASX: SCG)


Sonic Healthcare (ASX: SHL)
Research Report
Stockland (ASX: SGP)
4 bright spots amid Stockland profit decline
Research Report
WorleyParsons (ASX: WOR)
Research Report
Woolworths (ASX: WOW)
Woolworths profits flat as food margins decline |
Research Report
Wisetech (ASX: WTC)
WiseTech lifts half-year profit but Morningstar remains bearish |
Research Report
Week 3 – Thurs 21 Feb
Alumina (ASX: AWC)
Research Report
Coca-Cola Amatil (ASX: CCL)
Container deposit scheme weighs on Coca-Cola Amatil
Research Report
Event Hospitality and Entertainment (ASX: EVT)
Flight Centre (ASX: FLT)
Flight Centre's special dividend take-off |
Research Report
Growthpoint Properties (ASX: GOZ)


Research Report
Iluka Resources (ASX: ILU)
Research Report
IRESS (ASX: IRE)
Research Report
Mineral Resources (ASX: MIN)
Research Report
Mortgage Choice (ASX: MOC)
MYOB (ASX: MYO)
Research Report
Nine Entertainment Co. (ASX: NEC)
Nine back in the picture amid post-merger gains |
Research Report
Origin Energy (ASX: ORG)
Pact Group (ASX: PGH)
Pact Group still good value despite $320m loss |
Research Report
Perpetual (ASX: PPT)
Platinum Asset Management (ASX: PTM)
Global equity rout weighs on Platinum Asset Management |
Research Report
Qantas Airways (ASX: QAN)
Qantas sees blue skies ahead despite hike in fuel costs |
Research Report
Qube Holdings (ASX: QUB)
Research Report
The Star Entertainment Group (ASX: SGR)
Star's profits dip as international VIPs cash out early |
Research Report
Santos (ASX: STO)
Research Report
Southern Cross Media (ASX: SXL)
Research Report
Sydney Airport (ASX: SYD)
Sydney Airport profit climbs 6.5pc, despite slowing passenger growth |
Research Report
Wesfarmers (ASX: WES)
Research Report
Week 3 – Fri 22 Feb
Ardent Leisure (ASX: ALG)
Research Report
Invocare (ASX: IVC)
InvoCare up despite fall in number of deaths |
Research Report
Mayne Pharma (ASX: MYX)
Research Report
Village Roadshow (ASX: VRL)
Research Report
Week 4 – Mon 25 Feb
Automotive Holdings (ASX: AHG)
AHG skids to a loss after $223m writedowns |
Research Report
Boral (ASX: BLD)
Boral pins hopes on infrastructure pipeline |
Research Report
Bluescope Steel (ASX: BSL)
BlueScope's strong first half unsustainable, warns Morningstar |
Research Report
Chorus (ASX: CNU)
Research Report
G8 Education (ASX: GEM)
Stronger occupancy rates signal turnaround for G8 Education |
Research Report

Lendlease (ASX: LLC)
Lendlease profit plunges 96pc amid $1bn impairment bill |
Research Report
oOh!media (ASX: OML)
Research Report
QBE Insurance (ASX: QBE)
QBE back in the black amid fall in catastrophe claims |
Research Report
Reliance Worldwide (ASX: RWC)
Week 4 – Tues 26 Feb
Ainsworth Game Technology (ASX: AGI)
Ainsworth pins hopes on game development as profit falls 45pc |
Research Report
Caltex Australia (ASX: CTX)
Caltex beats guidance despite 10pc year-on-year decline |
Research Report
Hotel Property Investments (ASX: HPI)
Research Report
Mercury NZ (ASX: MCY)
Research Report
Spark Infrastructure (ASX: SKI)
Spark Infrastructure earnings rise as tax bill looms |
Research Report
Week 4 – Wed 27 Feb
Genesis Energy (ASX: GNE)
Genesis generates momentum despite soft first half
National Storage REIT (ASX: NSR)
OZ Minerals (ASX: OZL)
Rio Tinto (ASX: RIO)
Rio Tinto annual earnings beat estimates
SEEK Limited (ASX: SEK)
Research Report
Seven Group (ASX: SVW)
Vocus (ASX: VOC)
Vocus retreats from NBN as first-half profit falls |
Research Report
Week 4 – Thurs 28 Feb
Adelaide Brighton (ASX: ABC)
Adelaide Brighton confident construction demand will offset residential slide
Atlas Arteria (ASX: ALX)
Low rates, 'yellow vests' drive Atlas to 5pc earnings growth
Cromwell Property (ASX: CMW)
Harvey Norman (ASX: HVN)
Overseas stores lift Harvey Noman half-year profit
Inghams (ASX: ING)
Research Report
Ramsay Health Care (ASX: RHC)
Trade Me (ASX: TME)
Trade Me result overshadowed by Apax acquisition |
Research Report
Viva Energy (ASX: VEA)
Research Report