News
Getting a better deal on IPOs
Christine St Anne is Morningstar's online editor.
There is a strong pipeline of initial public offerings (IPOs) for the Australian share market. Twenty-nine IPOs have already been announced for December with more slated for the new year.
In the old days, only a select group of investors would have access to these IPOs. Investors who were able to buy into these IPOs were normally clients of the brokers managing the capital raisings of these companies.
In many cases, capital raisings tended to favour institutional investors as many retail investors were considered too "small time" to receive a call from a broker, who preferred raising money from the big end of town.
Capital raisings often favoured institutional investors when a company needed to raise a large amount of money.
This is commonly known as the "institutional placement" side of capital raisings, whereby fund managers and other large shareholders could raise money very quickly.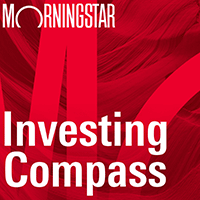 Listen to Morningstar Australia's Investing Compass podcast
Take a deep dive into investing concepts, with practical explanations to help you invest confidently.

This selective approach to capital raisings often irked associations that represented retail investors, such as the Australian Shareholders Association.
A recently launched service by the Australian Securities Exchange (ASX) and On-Market BookBuilds aims to widen access to IPOs by making deals available to high net worth investors.
The ASX BookBuild service does not just include IPOs, it also includes placements.
To be eligible to participate in an undocumented capital raising, such as a placement, the law states that investors need to be deemed 'sophisticated', that is, investors need to have net assets of $2.5 million or gross earnings of $250,000 for each of the past two years. All investors, however, can participate in IPOs.
ASX BookBuild offers a service that is distinct from the current process of capital raisings and IPOs. As opposed to the existing off-market process for conducting bookbuilds, deals in the ASX BookBuild service are conducted on market and will operate throughout the ASX's trading day.
This means investors will be able to see a live price. It also allows investors to know the price they need to bid in order to receive an allocation.
Investors will only be able to participate in the transactions through using their broker. While the transaction is open in the ASX BookBuild, a broker can transact bids on behalf of their clients - similar to buying shares on the secondary market on the ASX.
Any service that gives retail investors the same access to investment opportunities as institutions is a good thing and will make the market fairer, Morningstar sector head of consumer and industrials Peter Rae says.